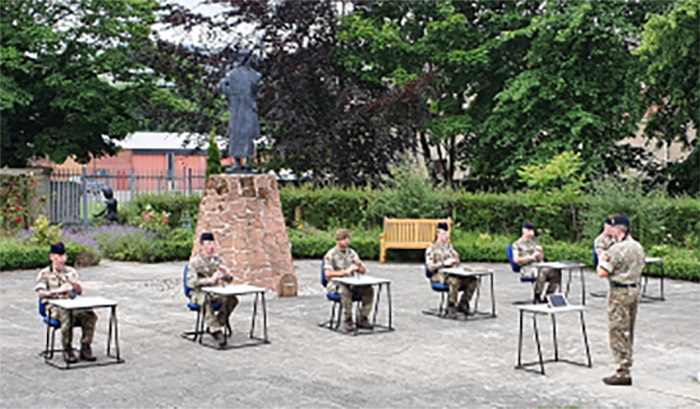 The Director of Army Bagpipe Music and Highland Drumming, Major Gordon Rowan, has cancelled the 2020 Captain John A. MacLellan MBE Piping Championship.
The Army School of Bagpipe Music & Highland Drumming (ASBM&HD) has now opened for the first time since lockdown, welcoming all staff to prepare for a return to normal teaching within Inchdrewer House.
Major Gordon Rowan: 'The current AA Class 1 Piper's course is now able to receive face-to-face instruction for the last two weeks of their course. ASBM&HD is now prepared for the next phase which will welcome the current All Arms Class 3 Piping and Drumming Course on site from Monday 13th July.
'Social distancing rules will apply for all courses with a flexible training programme which will allow all staff and students to achieve the course training objectives in line with the current COVID-19 guidelines.
'We have taken the difficult decision to cancel this year's competition as any additional use of our facilitiescould heighten the risk of having to close our doors once again at Inchdrewer. We will run the competition on 9th October 2021.'
Picture: WO1 Macgregor teaching Class 1 Pipers course No 2001