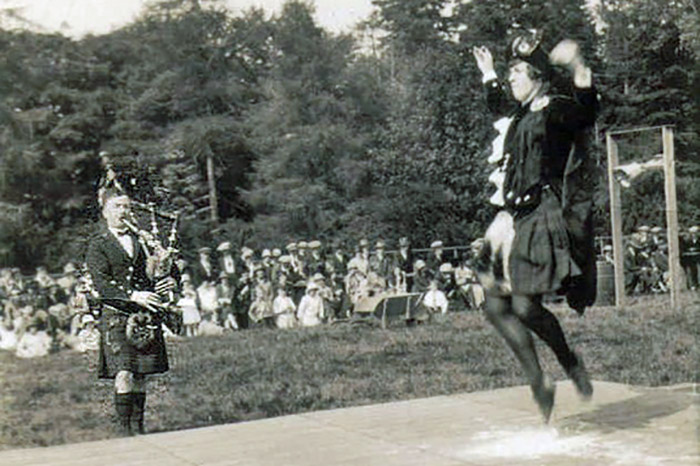 The Scottish Highland Games Association has estimated that their members generate around £25m each summer for the national economy, cash now lost to the pandemic, the latest cancellation, Skye Gathering, following a sorry pattern we've all become immune to.
The reckoning from this protracted lockdown is coming our way and will be felt everywhere, not least in the games' host communitites. Many rely on profit from one year to launch them into the next.
The SGA has noted that 52 out of 60 games have already been called off in what they call a 'total disaster' for the Scottish tourism industry. 'The hope is that with a year off people will come back in 2021 with new enthusiasm', they say.
I sincerely hope he's right but games which were already struggling may think it time to call it a day, Covid-19 the perfect excuse. Please don't.
Pipers will have to play their part in the 2021 revival. We cannot allow our summer system of Highland games and their attendant piping contests to go down without a fight. Maybe a dearth of piping this year will lead to a superabundance next, with all the top guys getting out to do their bit rather than leaving it to the A&B grades.
The picture up top is from a games in the 1920s, probably Aboyne or somewhere else up in the sheep country. It is of George S McLennan piping for the famous dancer of the time Mary Aitken, Aberdeen, she of the eponymous jig in John Wilson's book 1.
As big Donald MacPhee will tell you, all the best pipers play for dancing, and P/M Donald MacLeod used to say that this was the best way to learn how to get lift into your strathspeys. One other thing I noticed. Miss Aitken is airborne above a patch of what seems to be chalk. I don't think I've seen that on the modern dancing board. Anyone any info?
As far as the tune goes, it is by Malcolm Macpherson, son of Angus, Invershin. I am sure it must have inspired Peter MacLeod Junior to write the impossible Blue Lagoon. They're very similar. Here's the great Stuart Liddell winning the H&J at the Northern Meeting a few year back playing that very tune:
---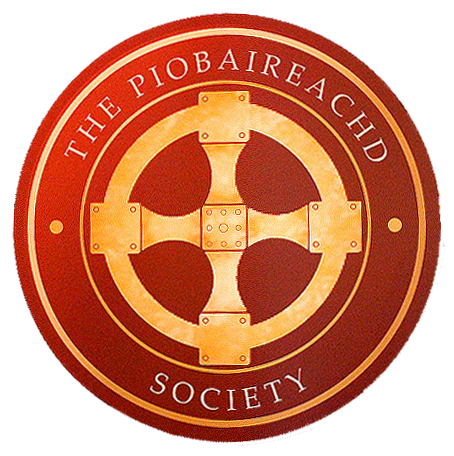 Calling all members of the Piobaireachd Society. Our third online meeting will take place tomorrow evening at 8pm (GMT+1) and you are all invited. You should have received the Zoom link but if not please get in touch. There will be an opportunity to quiz your office bearers and then we will throw the meeting open on the theme 'My Early Piping Days'.
---
The tunes are pouring in for the Argyllshire Gathering 2/4 march composing contest. Only 12 days left to get your masterpiece to Torquil Telfer, Piping Convenor. You must be in to win and the £1,000 first prize beckons. Details here.
---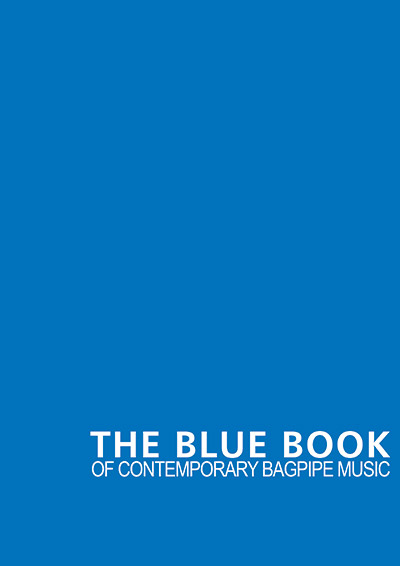 The publishers of the new 'Blue Book of Contemporary Bagpipe Music' have sent this: 'This is a unique and original project, gathering compositions from the four corners of the piping world and publishing them in one place. This is no mean feat. However Paul Brown, RSPBA Adjudicator, Principal of the RSPBA College and owner of Kingdom Thistle Pipe Band Supplies decided to take it upon himself to do something to raise much needed funds for NHS charities in Scotland.

'The result is 75 compositions from 37 composers, all donated (and some composed especially) to the collection. With the help of Davie Hunter in Dundee (layout, artwork and design) and Lorne MacDougall, Carradale, (file conversions and music proofing), Paul requested tunes from his little black book of piping contacts including Robert Mathieson, Lincoln Hilton, Ciaren Ross, Calum Watson, Calum MacCrimmon, Iain MacCrimmon, Stuart Cassells, Scott Wallace, Fred Morrison, Lee Moore, Tom Brown and Terry & Alen Tully.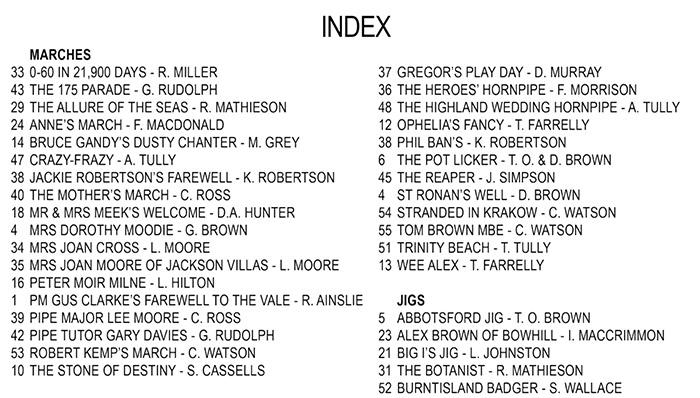 'This was just the start of his list, bringing together already well established composers and others at the beginning of their journey into the creation of piping and pipe band melodies. As Bob Worral said in his Foreword: 'The variety and quality of this collection of ceòl beag is exceptional. I have no doubt that 'The Blue Book' will become a must-have in any piper's personal library.'

This is a limited edition print and the book is now available for dispatch through www.kingdomthistle.com and other outlets. International shipping is also available. Contact Paul Brown on 07970925844.
---