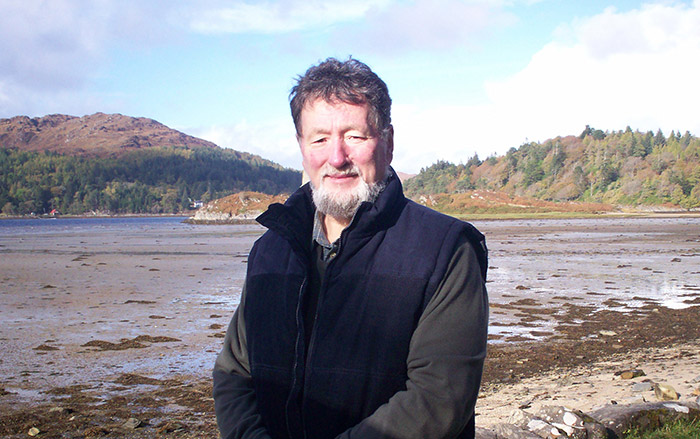 It is with sadness that we report the passing of Allan MacColl, the man who 25 years ago had the vision to revive the once grand Lochaber Gathering. Allan, who was 79, had been in failing health for several months. A lifelong lover of Gaelic, its language, song and poetry, Allan also had a passion for the great pipe and its music. Though he himself did not play, his son Allan, now a distinguished church minister and academic, was a junior champion piper.
It was through this involvement, and from discussion with senior members of the piping community John Burgess and John MacAskill, the local doctor, that Allan had the idea to restore the Lochaber Gathering to its former status. Sadly neither John D nor Dr John lived to see the contest come to fruition.
Until some time in the 1950s, the Lochaber Gathering, the title of one of GS McLennan's greatest tunes, was one of the principal Highland gatherings, particularly for piping. Just how it lost its prominence and then faded out completely is not really known. Allan set about rasing money and interest. He recruited local impressario Sir Cameron MacIntosh, who has an estate in the west Highlands, and his charitable foundation, and this became a source much funding.
The local authority came onside and within a few years Fort William was once more attracting the very best players to the town. There was a contest for retired professional pipers sponsored by Aberdeen doctor Hugh Hepburn and then the following day the main competitions, An Tuagh Oir, the Golden Axe, for senior piobaireachd and An Tuagh Airged, the Silver Axe, for B&C grades, plus lots of money and medals for light music.
Allan also made sure the event received the publicity it deserved and always invited representatives of the press to cover, the late Angus Nicol never failing to attend for the London Times. Part of his report from 2006 reads:
'The competitors, all previous gold medallists at Oban or Inverness, were required to submit four tunes of their own choice. The winner of the first An Tuagh Oir was Pipe Major Gordon Walker, who played The MacKays' Banner, the gathering tune of the MacKays. Angus MacColl took second place with The Red Speckled Bull, a tune with an unusual sense of urgency underlying it………The judges were Andrew Wright and Ronald Lawrie.'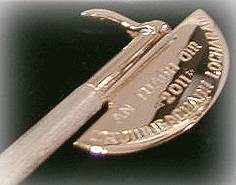 Allan also instituted a lecture on piping at the Gathering which was delivered by our editor Robert Wallace with a historical display provided by Jeannie Campbell. Robert writes: 'Allan did not receive enough credit for the work he did for piping in the west Highlands, yet his efforts were surely worthy of the highest praise. Those who knew him well remember him fondly and with respect. His loss will be keenly felt but he has left a legacy that can be built on. Our thoughts are with Mary, Kirsteen, Allan, and Iain.'
We are grateful to Allan's family for the following report on his life…..Allan MacColl was born on the 16th August 1940, in Moidart. He was the third of five sons of Allan and Mary, who resided in Dorlin, near Acharacle.
Allan grew up as part of a Gaelic-speaking family that had preserved the cultural legacy of bygone generations. He was descended from crofters, stalkers and shepherds, as well as renowned bards, musicians and tradition-bearers. It was from this bequeathed legacy that Allan developed his love of singing Gaelic songs, having often listened to his father and Uncle Donald gather around the table at home to sing their many compositions.
Throughout his formative years, Allan enjoyed the freedom of growing up surrounded by nature. He attended Acharacle Primary school until 1954, when he left to start work with the Forestry Commission. In the late 50s Allan spent several years in the Merchant Navy, traversing the globe with BP and Cunard, before returning to dry land to undertake a Business Studies course in Durham.
Allan took over the running of Acharacle Village Shop in 1965, along with his brother Charlie, and they became mainstays of the area, involved in organising many ceilidhs and bringing several top Scottish acts to entertain the local community. He would take to the stage on many of these occasions, and, as the possessor of a beautiful tenor voice with a remarkable range, would delight the audience with his extensive repertoire of Gaelic songs.
Allan also wrote verse, both Gaelic and English, continuing the bardic legacy of his family. Often these were witty commentaries on small local or family events, written purely for private consumption, although he could also achieve moving levels of profundity when the occasion so inspired him.
In 1975 Allan married Mary Godsman, a well-known Highland dancer from Caol, and son Allan jnr. arrived a year later, followed by Iain and Kirsteen. In 1976, they moved to Fort William when Allan and Charlie purchased the old MacGruther and Marshall coal yard and began trading in the area. As this venture expanded, they were joined by younger brother Ewen, all three becoming well known faces in every corner of Lochaber and supplying coal to the district for over thirty years, first as Shiel Valley, and later as MacColl Brothers.
Allan combined his business acumen with his love of music when he formed Shona Records along with his old friend and musical legend Fergie MacDonald, accordion maestro John Carmichael and Gaelic superstar Norman MacLean. The resulting output featured several landmark recordings of the era from Fergie, John and Norman, as well as highly successful albums by Flair, Pipe Major Iain MacFadyen and Bill Black to name but a few.
Entering his fifties, Allan's lifelong love of Gaelic music and culture came to the fore as he took over the Scottish seat on the International Pan-Celtic Council, an organisation dedicated to enhancing cultural links between the Celtic nations. This would culminate in a lively festival held every April in Ireland, an event which thousands of Scottish Gaels enjoyed throughout Allan's thirty-year stewardship.
He followed this by reviving the old Lochaber Gathering piping competition, once a prestigious fixture on the circuit, sadly dwindled away to nothing by the mid-90s. With the help of a small group of trusted volunteers, Allan re-established the Gathering as a top draw for the world's leading pipers.
In his later years Allan maintained his passion for Gaelic culture, even as his health began to decline. He continued to write verse throughout his life, joining his brother Charlie and the rest of the family to record a collection of works written and inspired by their Uncle Donald.
As a devoted family man he took great pleasure in the arrival of his eight grandchildren and would spend many hours regaling them with stories from his long and varied life, ensuring that the language and culture he loved so much would be passed on to a new generation. Allan will be sorely missed by his surviving family, and by all those he had the good fortune to call friend throughout his life.