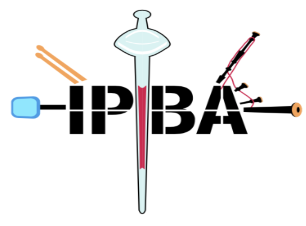 The Irish Pipe Band Association today issued the following changes regarding their pipe band contests this summer. They include the postponement of the All Ireland Championships which were going to be a showpiece celebration of the Association's 75th Anniversary.
IPBA Secretary John G Sheehan said postponed events would be kept under review to ascertain the viability of an alternative date later in the year. He then issued the following:
22nd March, Sunday
Munster Solo Championships, Courtenay Boys Primary School, Newcastle West, Co Limerick
Cancelled
28th March, Saturday
Celtic Weave Concert, New Ross, Co Wexford
Cancelled
18th April, Saturday
Pan Celtic Solos / South East Solo Championships, Carlow College
Cancelled
25th April, Saturday
Stewards & Compilers Course, Munster Branch Meeting
Postponed
2nd May,
Saturday
Leinster Pipe Band Championships, Swords Castle
Rescheduled for 1stAugust
6th June,
Saturday
South of Ireland Championships, Mallow Castle, Mallow, Co Cork
Postponed
20th June,
Saturday
Munster Championships, Promenade, Cobh, Co Cork
Cancelled
28th June,
Sunday
East of Ireland Championships, Howth, Co Dublin
Decision to be made end of April
4th July, Saturday
All Ireland Championships, Newbridge House, Demesne, Donabate, Co Dublin
Postponed
19th July,
Sunday
Sea Breeze Contest, Arklow, Co Wicklow
Under review
Seamus Russell, IPBA Vice President, said: 'It is with great regret that due to COVID-19 pandemic the Joint Advisory Council (Irish Pipe Band Association & RSPBA NI ) have taken the decision to postpone the All Ireland Pipe Band Championships which were due to take place on July 4th in Newbridge House and Demesne in Donabate, County Dublin.
'The championships will not take place on that date. A decision on whether or not a date can be rescheduled for later in the Summer or early Autumn will be kept under review. Please stay safe.'