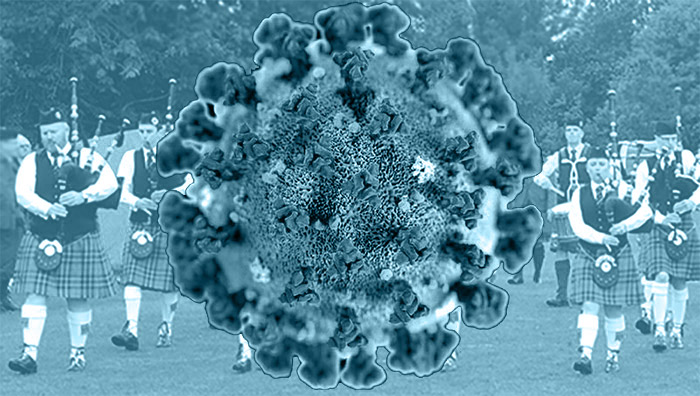 The great lockdown has begun, writes the Editor. The omens for what's left of the piping and pipe band season are not good. May gone, June gone, July gone, August under threat. After that who knows?
The important thing during this unprecedented period is to obey the rules, stay safe and be busy. For pipers that means keeping the instrument going, learning new tunes. Moreover, the pipes have always been a means of rallying morale so wherever you are in the world I say this to you: Get those windows open or get out into the garden or on to the balcony and have a blast.
Even neighbours who are indifferent to our music will feel the uplift. Stuck indoors, the fresh air and exercise will do you good too. Post a video on the PP Facebook page and let everyone see the good work you're doing.
If you are a band piper then why not take this opportunity of getting that solo chanter going and doing your own thing? Can you play continuously for half an hour without breaking sweat and still be ready for more? And learn some solo music you've never tackled before. More suggestions:
Can you compose? Well the Shasta Composing Contest will take care of the piobaireachd side of things and the Argyllshire Gathering the 2/4 marches so let PP have anything else. A hornpipe, a slow air, a 6/8, a strathspey, a reel. Again we'll get an expert to judge the best tune and again a prize will be found for the winner.
Can you draw or paint? Well, get daubing and send us in your best effort (with a bagpipe theme). We'll get them judged by an expert and publicise the winners and their work. There may even be a prize or two.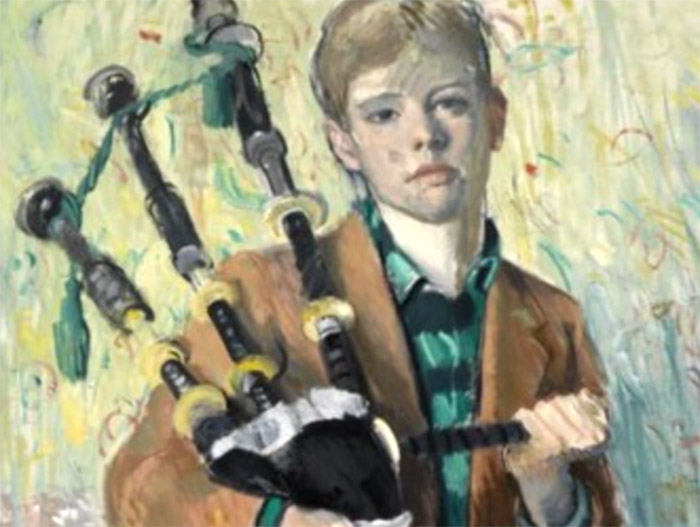 Can you write? Send us a 1,000 word max essay on any piping subject. It might be your favourite band or soloist or maybe your own piping or band memory. If there is sufficient interest we'll ask the great MacStig to do the adjudication honours.
Would pipe majors of novice and juvenile bands like to nominate a 15-and-under and an 18-and-under piper and drummer to play for us? Send us their names. We'll take ten in each category (first come first served) and have a three minute performance (any selection of tunes) judged. Post the video on line and send us the link with your name and the band you belong to. Four wee contests for the kids. Readers can judge and we'll have expert input too.
Just a few ideas in rough outline. They may come to nothing but here at Piping Press we will do what we can to keep interest in the national music alive so that we all come back stronger than ever when the nightmare is over. Fill out the form below to register interest. Pipe Majors/ Leading Drummers should do so for the playing section.
---