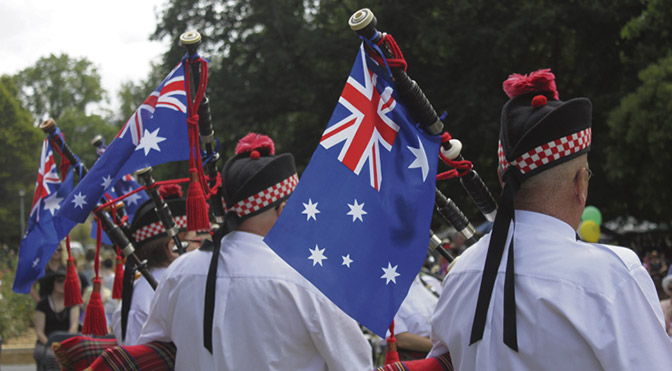 By Chris Earl, President, Pipe Bands Australia
Entries are now closed for Diamond Jubilee year Australian Pipe Band Championships. Bands from every state and Singapore have entered championships to be held in Maryborough, Victoria, on 4 and 5 April. 
The championships are being hosted by Maryborough Highland Society for the second time. The society also hosted the first Australian titles in January 1961 following formation of the Australian Federation of Pipe Band Associations (now Pipe Bands Australia) a few months earlier. 
International adjudicators for the championships are Mark Faloon and Brian Switalla (piping), Gordon Parkes (drumming) and Brian Wilson (drill and dress). Details of Australian adjudicators on panels will be released by the promoters as part of regular announcements building up to the championships and information updates to bands.
Pipe Bands Australia is again meeting the cost of live streaming the championships, pipe banners to the champion bands and special Diamond Jubilee year badges for members of the champion bands in each grade. The 2020 championships, with more than $15,000 (£7,500) in prizemoney, are also the first since the introduction of Grade 4B and grading for juvenile bands. 
As part of the Diamond Jubilee year celebrations, a permanent PBA Hall of Fame wall will be unveiled at the highland society on the eve of the championships. Competition commences with a street march down Maryborough's High Street on Saturday 4 April to Princes Park where the music and drum major solo events will be conducted and other Scottish activities presented over the weekend.
The band entries are: 
GRADE 2: City of Adelaide, Emmanuel College Highlanders, Hawthorn, Moorabbin, Pipeband Club. 
GRADE 3: Canberra Burns, City of Melbourne, Coastal Scottish, Lion City (Singapore), Northern Suburbs, Scotch College Melbourne, Victoria Scottish.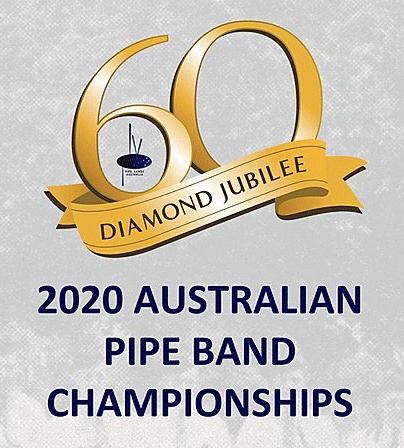 GRADE 4A: Canberra Burns No 2, Federation University Ballarat, Golden City, Haileybury No 1, Knox Grammar No 1, Maryborough and District, Old Scotch, St Arnaud, Scotch College Melbourne No 2, Scots College Sydney No 1, Warrnambool No 1.
GRADE 4B: Albury-Wodonga, Ballarat Grammar, City of Melbourne No 2, City of Queanbeyan, Haileybury No 2, Horsham, Knox Grammar No 2, Spirit of Tasmania, Warrnambool No 2.
NOVICE A: Haileybury No 1, Knox Grammar No 1, Scotch College Melbourne No 1, Scots College Sydney No 1. NOVICE B: Ballarat Grammar, Haileybury No 2, Knox Grammar No 2, Scotch College Melbourne No 2.
The official draw will be released this month. The promoters have are also requested information from bands for inclusion in the special Diamond Jubilee year official programme that will be distributed free at the championships. 
---