Before another decade slips by we thought we'd have a look back at the 2009 Worlds when, on August 15th, Canada's Simon Fraser University Pipe Band triumphed at Glasgow Green winning both the band contest and the drumming.
Here's a photo gallery of pictures from the great day for the lads and lassies from British Columbia, a day that saw them placed first in both Medley and MSR under P/M Terry Lee, now retired and an RSPBA adjudicator, and J Reid Maxwell still leading the band's renowned drum section.
The pictures capture all the tension and celebration of the high point in the pipe band year – the Worlds at Glasgow Green.
For interest, and thanks to the RSPBA, we are able to reprint the summary sheets from the Grade 1 competition.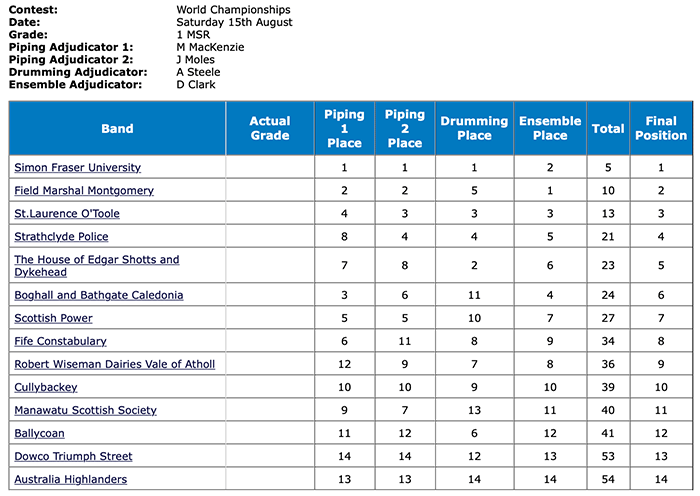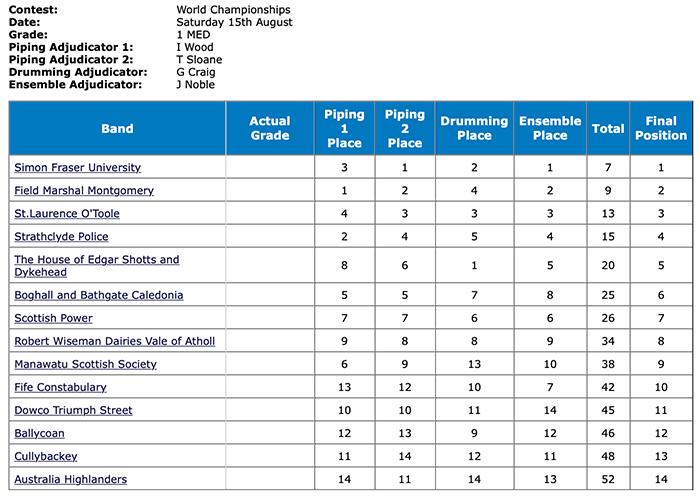 Who will be the first World Champions of the new decade? Be there on August 14 and 15 2020….summer planning starts now.