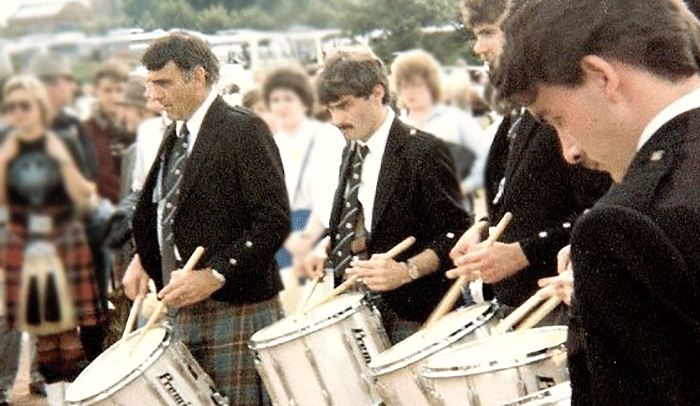 The Queen's New Year's Honour List has announced that Tom Brown, former leading drummer of Boghall and Bathgate Caledonia and tutor and mentor to hundreds of pipe band drummers, has been created a Member of the British Empire (MBE).
The citation reads: 'Thomas Johnston BROWN, Pipe Band Drummer and Instructor, Boghall and Bathgate Caledonia Pipe Band. For services to Scottish Traditional Music.'
Boghall and Bathgate owe much of their current success as one of the leading Grade 1 bands in the world to Tom. Recruited by P/M Bob Martin into the nascent band in the 1970s, Tom established a level of drumming expertise and a style and tradition now renowned throughout Scotland and abroad.
Tom was born in Whitburn, West Lothian, in 1940, and as a boy learned to drum from an uncle who played percussion in brass bands. (There is a strong brass band tradition in the old mining communities of central Scotland.)
Progressing through local band Whitrigg Colliery, later Polkemmet, he joined Alex Duthart and the Shotts drum corps in 1970 and it was here that Tom developed as a world class pipe band drummer.
Boghall were in G2 in 1977 when Bob Martin convinced Tom to return to his home territory. Promotion to G1 followed quickly and with great foresight Tom set about establishing the Boghall drumming acadamy which has seen the band maintain its place in the higher echelons of pipe bands for more than 40 years.
Tom led the Boghall & Bathgate drum section to four World Drum Corps Championships and worked hard at better integrating the bass section into the total band sound. He was a pioneer of the concept of ensemble.
Their great rivals during the band's best playing years under Bob Martin were Strathclyde Police. This was to cost them many major championships. No matter how well they played it was always going to be difficult for a civilian band to compete againt the Strathclyde Police machine.
But despite their 'nearly men' tag, Tom and Boghall grew in reputation to such an extent that respect for the band's playing style is now hard wired into the fabric of pipe band tradition.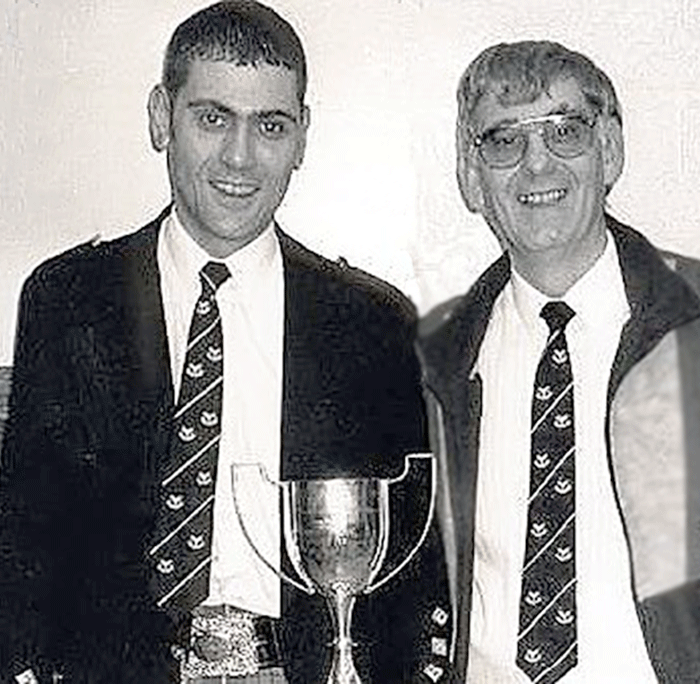 His son Gordon carries on that tradition as the current Boghall L/D. At their World's Week concert in 2013 the band brought Tom onto the stage to receive the appreciation of both the band and the audience for his lifetime's work.
The drum corps then proceeded to play a specially composed drum fanfare 'Salute to D/M Tom Brown'. Here it is:

The pipe band world will now wish to congratulate Tom on his thouroughly well deserved honour. If you would like to leave a comment please do so below.

---
FLORIDA PIPE & DRUM ACADEMY 2020