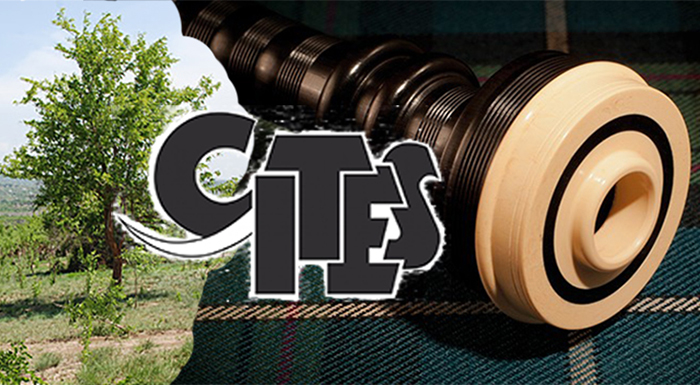 All bagpipemakers and those dealing in instruments abroad will be interested in this latest news from the UK authorities regarding CITES permits for African Blackwood. David Naill & Co Ltd, one of the UK's leading bagpipe manufacturers, has received the following:
I refer you to the attached EU document entitled 'IMPLEMENTATION IN THE EU OF THE AMENDMENTS MADE TO THE CITES APPENDICES AT CoP18.'
To summarise it as far as musical instruments containing African Blackwood are concerned, the EU will NOT be implementing the changes on the 26th November.
They will be ready to implement the changes three days after they announce the changes in The Official Journal of the European Union in the course of December 2019.
This is fairly vague but I have heard that they are hoping to announce this in the first week of December. What this will mean for you as an importer/exporter is that there will be an interim period between 26th November and the EU's implementation date when we will be working with the old regulations and the rest of the world will have adopted the new ones.
In this short period of time, if you are importing musical instruments containing African Blackwood, you will still need an import permit from the UK but not a re-export permit from the third country. Conversely if you are re-exporting the same, you will need a re-export permit but not an import permit from the third country. 
We do always encourage applicants to confirm with the third country's CITES Management Authority whether they will need permits at that end but to my knowledge, the EU is alone in delaying implementation.
Bratach Gorm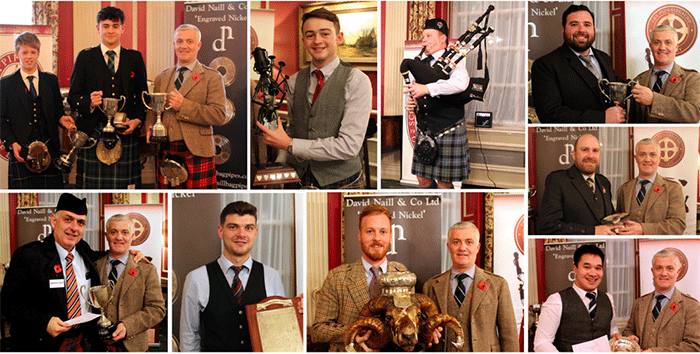 Reader Ian Forbes has written to the Scottish Piping Society of London regarding broadcasting the Bratach Gorm. Ian's letter: 'I think you are missing a huge opportunity by not livestreaming this event. 
'You had 46 in the audience. Think how many thousands from all over the world who would watch online and be prepared to pay a modest charge.  Many people like myself, living in Scotland, are unable to travel south to listen to this event, and would be delighted if this premier event was live streamed.
'Consider also the opportunities for advancing the awareness of the SPSL by a livestream, the possibilities of further sponsorship, and the advertising potential.'
The 2019 Bratach Gorm was sponsored by the Piobaireachd Society. The winner was Callum Beaumont.