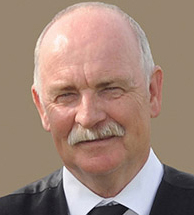 By Gilbert Cromie
I was unable to attend either of St Laurence O'Toole's concert performances at the Royal Concert Hall in Glasgow in the week before the 2018 Worlds or recently in Northern Ireland at the Armagh City Hotel where they launched the CD of the 2018 event. While I had heard some excerpts from both concerts on social media I had decided that I would purchase the CD because I knew it would be high quality and the effort they were bound to have put in deserved to be supported financially.
In reviewing this CD I must make it plain that I will not be making any comments regarding the technical aspects of the playing simply because I do not have the knowledge, but rather my observations will be as an interested punter who likes both a good pipe band sound and a good tune; and particular Irish tunes à la SLOT.
Produced by Murray Blair the CD runs to 74.23 minutes and contains thirteen tracks comprising a mixture of traditional and modern tunes including some SLOT standards.
[wds id="2″]
Not surprisingly there are a considerable number of 'Tully' compositions and arrangements with Alen contributing nine arrangements and four compositions while father Terry has eight arrangements and four compositions and there is one arrangement on which they collaborated.
Overall the sound is outstanding, the playing is of the highest calibre from all the elements of the band and it has the precision, lift and drive that is a hallmark of this great band. 
When the accompanying musicians and vocalists are contributing they blend in seamlessly with the pipes particularly the vocal accompaniment by CODA, a seven piece vocal and musical group from Westport, County Mayo. That vocal and pipe band combination is particularly effective on the traditional Irish song 'Boolavogue' so much so that it would nearly bring a tear to your eye – brilliant work.
The opening tune 'Deus Meus' features vocal intro before the pipes come in on their own something that continues into the second set before Stephen Creighton's back end comes on board with Johnny the Tree Wrecker and the Queen of the Rushes in Jig and Hornpipe time.
Track 3 has two traditional 2/4s in the 79th Farewell to Gibraltar and the 28th Farewell to Meerut which includes some nice harmonies.
Up next is the bands Donegal Lass medley which is seriously good listening and especially on a CD for the creativity you might miss at a contest. The drumming is outstanding and illustrates why they have won repeated world championships.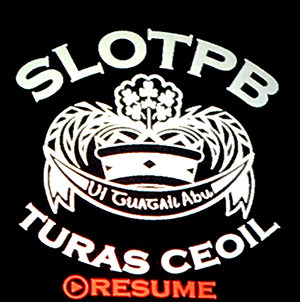 The 'Boolavogue' set comes next and as with their first CD 'The Dawning of the Day' the tune begins with Terry and Alen playing the tune as a harmonised duet before the vocal group come in and the band finishes the set out.
The Garb of Old Gaul and Merry Danced the Quaker's Wife get some special treatment before we are introduced to Terry's Half Pint Delia composition. In Track 7 its back to some traditional MSR playing with their Links of Forth set.
In Track 8 we have the band and the musicians playing a set comprising two of Terry Tully's compositions starting off with the mesmerising 'Richard Goes Bananas' which could well have happened at the recent British Chamnpionships at Paisley (if it refers to that gentleman) before going on to an equally entertaining Water Babies followed by his arrangements of The Town of Ballybay in Waltz and Reel time before finishing off with a joint Alen / Terry arrangement of the traditional Irish tune Miss Monahan's.
In Track 9 the band plays Alen's tribute to his father with the tune Pipe Major Terry Tully before moving into Adam Quinn's Liddell House of Inveraray. Track 10 is piano / flute led combining with the pipers in a melody called Little Bird which is a very pleasant listen.
Track 11 takes the band into the home straight with Alen's excellent and imaginative reworking of the Highland Wedding before moving into Terry's lively composition Miss Emilia Tully.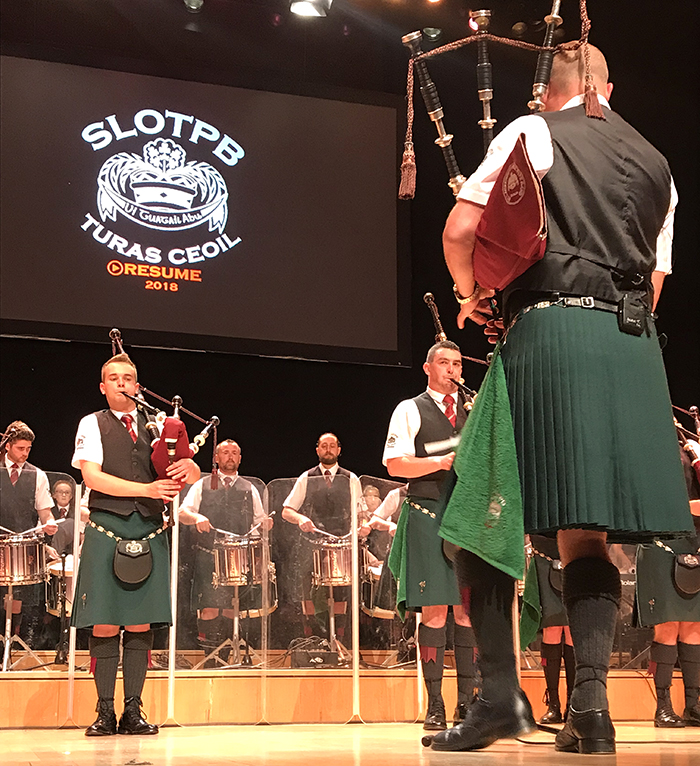 Track 12 features four more arrangements by Terry comprising Charlie Lennon's, The Girl in the Big House and finishing with The Irish Washerwoman as a Jig and Hornpipe.
Track 13 brings the concert to an end starting out with a drum salute before the band kicks off into P/M Donald Morrison's tune Spogan which I hadn't heard before followed by Bill Livingstone's arrangement of The Old Wife of the Mill Dust (I just love that tune) and then the pace ramps up with several solo piping interludes before the whole ensemble gets into the act to end with Dora MacLeod. 
Be under no illusion a serious amount of artistic graft went into conceiving and preparing this collection of music followed by hours of individual learning and band practice to polish it and get it ready to bring it to the stage and record it. At a time when new pipe band CDs coming onto the market is a rarity this is a welcome addition to anyone's collection.
Well done boys and girls of St Laurence O'Toole Pipe Band for you have done yourselves and leadership proud. I would encourage everyone who has read this review to give the band a bit of financial support and go out and buy it.
The CD retails at €15.00 (around £12) which includes worldwide shipping. It can be purchased through their website www.slotpb.com , paid for through PayPal and I have to say they dispatch it very quickly.
[wds id="8″]