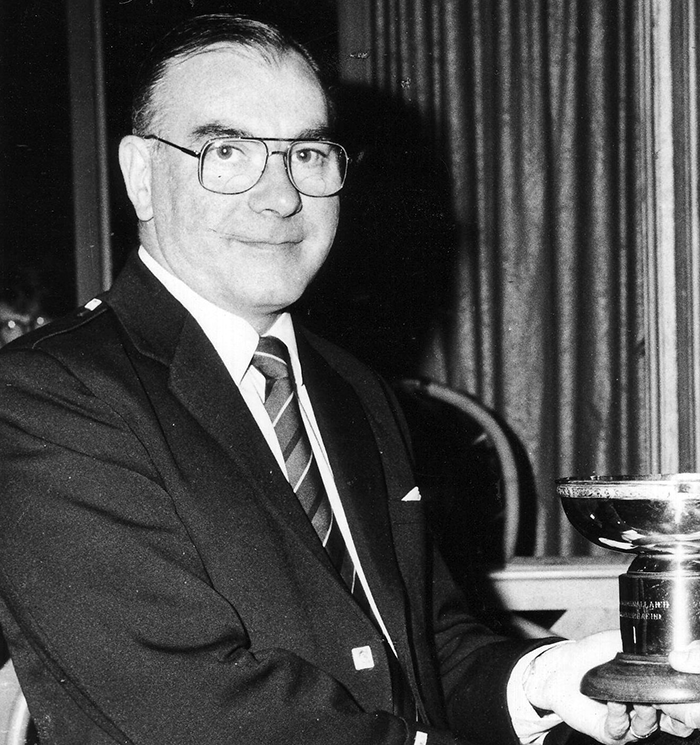 It is with sincere regret that we report the passing of one of the leading pipers of the 20th century, Hugh MacCallum. Hugh was aged 76 and had been ill for a few months. Hugh was a winner of multiple solo titles including both Gold Medals, Former Winners MSRs five times, the Open Piobaireachd at the Argyllshire Gathering six times and four Clasps at Inverness.
He was also a six times winner of the Silver Chanter when it was held each year at Dunvegan Castle on the isle of Skye..
After retiring Hugh taught extensively and was also in much demand as a judge.
He had taken ill before Christmas after suffering a stroke. Hugh recovered but suffered a fall at his home and died in hospital yesterday evening.
Hugh's own website records the following:
Born in Campbeltown, Kintyre, in 1942 into the famous MacCallum piping family, I started piping at about the age of nine. After early instruction from my elder brother Ronald, I had a period of about one year with Pipe Major John MacKenzie, a family friend.
When John emigrated to Rhodesia in 1953, my father sent me to Inveraray to have tuition from my cousin Pipe Major Ronnie MacCallum M.B.E., (Gold Medallist Inverness and Oban) who was at that time piper to the Duke of Argyll.
Thus began a long association with one of Scotland's best, and best known, pipers. Ronnie's teacher was William Thomson, a pupil of Ronald MacKenzie, nephew of the famous John Ban MacKenzie.
There was also piping influence from Pipe Major George S.Allan. The MacCallums have genealogical and teaching links to the piping and bardic families of MacArthurs (Skye), McAllisters (Kintyre) and McMurchys (Kintyre). My great great great grand-father John MacAlester was the winner of the prize pipe at Falkirk Tryst in 1782.
After a successful junior solo career, I played for a time with the Ceannloch Pipe Band, Campbeltown when my brother Ronald was pipe major. I also played with the 8th Argylls (TA) Band, but I decided to take on professional solo competitions at the age of eighteen.  I had good competitive successes including the following: 
Gold Medal The Northern Meeting (1967) [Lament for Donald Duaghal MacKay] Gold Medal The Argyllshire Gathering (1972) [In Praise of Morag], Gold Clasp The Northern Meeting (4 times), Senior Piobaireachd The Argyllshire Gathering (6 times), Dunvegan Medal (1970), Portree Clasp (6 times), Silver Chanter (6 times), Gold Banner (1970, 1973), Glenfiddich Championship (1978), Former Winners MSR at Oban & Inverness (5 times), Former Winners London (twice) 
Since retiring from competitive playing, I devote some of my time to teaching and judging.  In 1995 The National Trust for Scotland commissioned me to compose a piobaireachd to commemorate the 250th Anniversary of the landing of Prince Charles Edward Stuart at Glenfinnan in August 1745. I played this tune entitled The Raising of the Standard at Glenfinnan at a special ceremony at the monument at Glenfinnan in 1995. 
Outstanding pipers Stuart Liddell, William McCallum and Ronald McShannon were all taught by Hugh over a long period. Ronald said today: 'This is a very sad day for all who knew Hugh. I went to him aged 15 and later once a week to get set tunes. He was a tremendous tutor, a true gentleman and always willing to help any piper who asked for advice.'
Our sincere condolences to Emily, Colin and family at this time. We will publish funeral details once they are available.