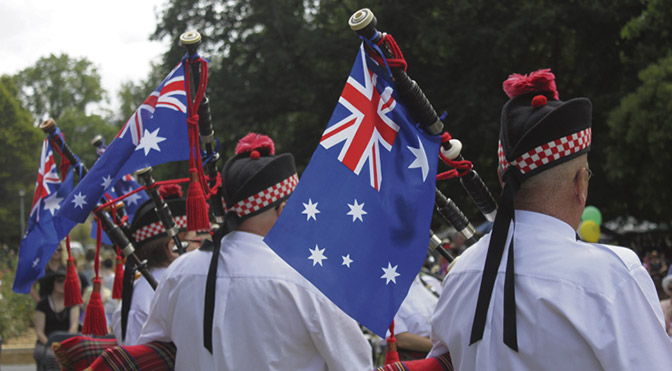 The trip to Australia is drawing to a close and the only negative thing to report is the rather weird competition scenario that I heard happened recently in the state of Victoria. Pipers were invited to compete but without a judge, the performances recorded (high quality mics etc) and sent off to Canada and Scotland for adjudication. Presumably everyone was notified of the results later.
I was so nonplussed by this that I had to get my informant to repeat what he had just told me. It seems it actually happened.
Apart from what must have been a pretty soulless gathering with no opportunity for feedback, a number of other points occur.
---
---
Accepting the high quality of the recordings, it is one thing to analyse a performance live, in real time, and another thing entirely to do so from a download. Are you really hearing the pipes as they were on the day?
Listen to the Worlds on radio and compare that with what you heard live and you will get my drift.
Moreover, ask any aficionado of acoustic music if he/she would rather be in the room with the performer or listening to a recording. You know the answer; something is always lost in transmission.
Second point: were the promoters really saying that there was no one around Melbourne who could do the job? What about all the judges on their doorstep or only a state away, the Kiwis a short flight over the Tasman? Isn't this a slight on these experts? Mightn't it make them a little less keen to offer their services in the future?
It could be that this instance was only an experiment and maybe I have not got all the facts. But if it happened as described, then this sort of judging in absentia can't really be a realistic way forward for piping competition, can it?
On an orbital space station, or at a research outpost in the Antarctic, well okay, have your contest and send in the mp3. But not in Australia.
---
[wds id="2″]
---
I was early for the flight back and spent the time on the coast at Glenelg, Adelaide's Girvan or Portobello you might say.
I presume the name was given to the seaside town by an early settler with connections to the village opposite Skye at Kylerhea. As we all know the Scottish Glenelg was a reputed home of Donald Ruadh MacCrimmon.
Walking along the seafront I stopped to rest the weary pins and noticed the bench had been dedicated to the memory of Paul Moran the Aussie member of my trade killed working in Iraq in 2003:

---
Most people in the pipe band world know Sam Young as a prominent member of the RSPBA's Adjudicators Panel. Many will not know that in his young day he had lessons from piobaireachd authority RB Nicol, Balmoral.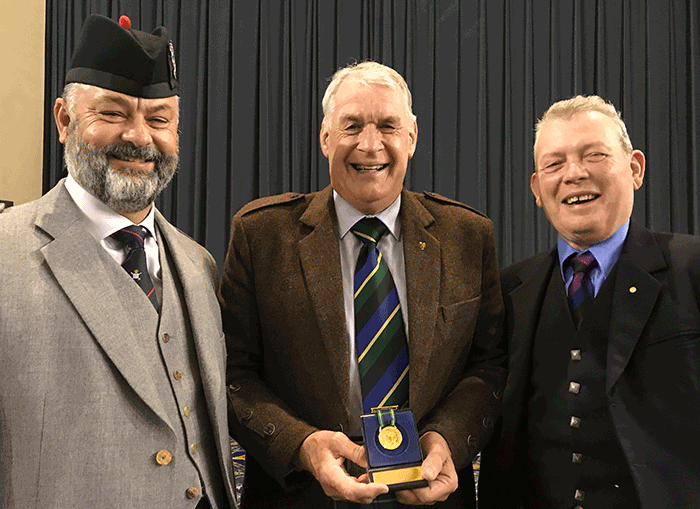 This was in 1974, and, his father having arranged things, Sam travelled to Scotland to seek out Nicol and eventually spent 10 months getting tuition from him. On arrival Nicol checked Sam's fingering before he agreed to take him on. (Long way to go for a rejection.) Sam passed; full interview later.
---
Whilst down here I have received an email telling me that Perth & Kinross Council have, due to pressure, done a u-turn on their proposal to raise music tuition fees to £816 per year. I'm told they now plan to raise the required additional funds through a council tax increase.
The council had been proposing to increase music tuition from £295 to £816 – and this didn't include band and music camps which would have landed some parents with annual fees of £1000+.
I have no reason to doubt my information, so well done to the council for their rethink and to all those who put the arm up the back.
---
One story I forgot to mention from Roy Gunn was in 1974 when, as President of the New Zealand Piobaireachd Society, he chaperoned Donald MacPherson on a tour.
After introducing Donald to the packed audience in St Paul's Cathedral in Wellington, Roy secreted himself behind the alter to listen to the maestro at work.
'Truly enchanting', said Roy. 'A never to be forgotten experience and a defining moment in my career.'
That night the local pipers were invited back to a reception but Donald wouldn't play his pipes. Instead he resorted to the piano and entertained everyone just the same.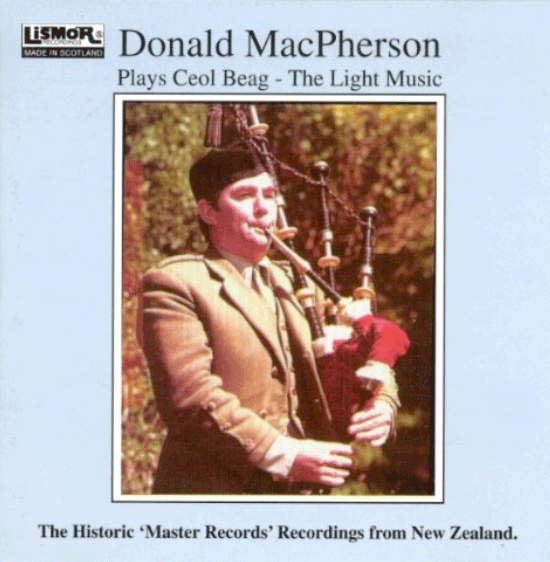 Donald recorded an album whilst on the tour. It has a wide selection of light music and the piobaireachd the Lament for the Old Sword and the Big Spree. I understand it is still available on Amazon.
---
[wds id="8″]