After 38 years of owning Mister Antony, Antony Mistofsky, has retired, the company has announced. In a statement they say, 'The name 'MISTER ANTONY' has been synonymous with Inverness raincapes since the early 80s. Bandsmen and women worldwide wear Mister Antony raincape products.
'For many years the Mister Antony Standard lightweight raincape and matching pouch found great popularity with the majority of pipe bands.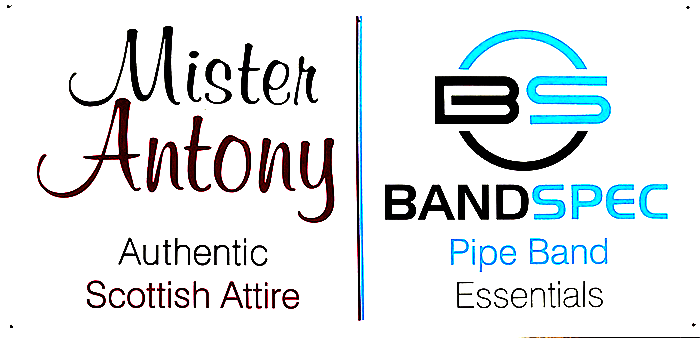 'It became the standard raincape kit until around 2005 when the new BANDSPEC raincape was introduced.
'This superior quality raincape with special features became an instant success and is the number one choice today of most pipe bands.
'On the 1st February, 2019, Nigel Pearson became the new owner of the company.
---
[wds id="2″]
---
'Nigel became interested in the business about a year ago after seeking a career change and has some great ideas for taking the firm forward.
'These included a new range of BANDSPEC Pipe Band Essentials which can be viewed at the company's new online store at www.misterantony.com
'Antony is pictured with Nigel in front of their new premises near Houston, Renfrewshire.
'He is remaining with the company for several months to ensure a smooth handover and wishes to thank all customers, friends and colleagues in the pipe band world for their support and friendship over many years. He hopes this will continue with the new owner
'As a gesture for the support the company has received from the pipe band world a 10% DISCOUNT is available to any Piping Press reader when ordering from our new online store at www.misterantony.com before May 31st 2019.
'Please use Discount Code PP10 at checkout or email info@misterantony.com with your order/enquiry.'

---
[wds id="8″]