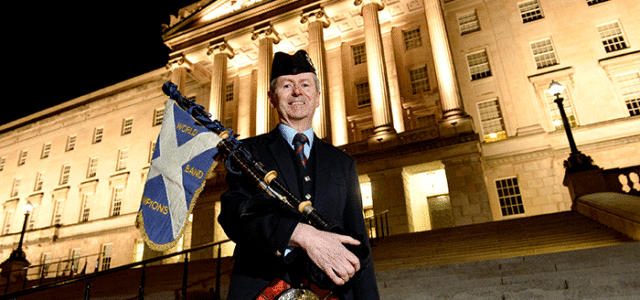 On Thursday 31st January 2019 Parliament Buildings, Stormont was the setting for a reception to honour the bands and individuals from Northern Ireland's pipe band scene who achieved tremendous success at the highest levels of competition in 2018.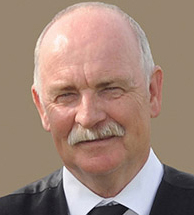 Around 120 guests were treated to live traditional music, refreshments and a tour of the building.
Sir Nigel Hamilton, Patron of the RSPBANI, was in attendance to recognise and celebrate the members' success.
Robin Swann MLA presented commemorative trophies to each of those honoured namely:
Field Marshal Montgomery Pipe Band, led by Pipe Major Richard Parkes MBE (Grade 1 World Champions – pictured top), McNeillstown Pipe Band, led by Pipe Major Darren Frew (Grade 4A World Champions), Gransha Pipe Band, led by Pipe Major James Knox MBE (Grade 4B World Champions), Drum Major Emma Barr (Adult World Champion), Samuel Hanna (Juvenile World Champion Drummer) and Adam Montgomery (International Juvenile Solo Tenor Champion).
RSPBANI Branch President Winston Pinkerton said: 'The RSPBANI Branch is extremely proud to host this event to honour our 2018 Champion Bands, Drum Majors and Soloists.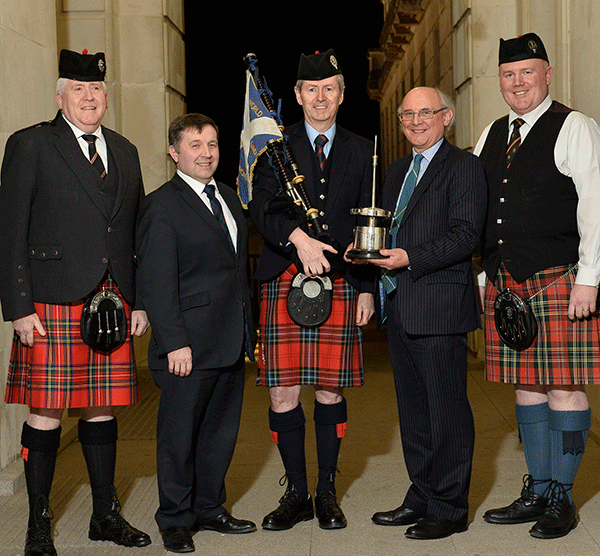 'The RSPBANI Branch was formed in 1950 and has produced numerous Champions down the years.'
RSPBANI Branch Chairman Ray Hall remarked: 'The NI Branch is very proud of our bands and soloists record of success in competitions over many years.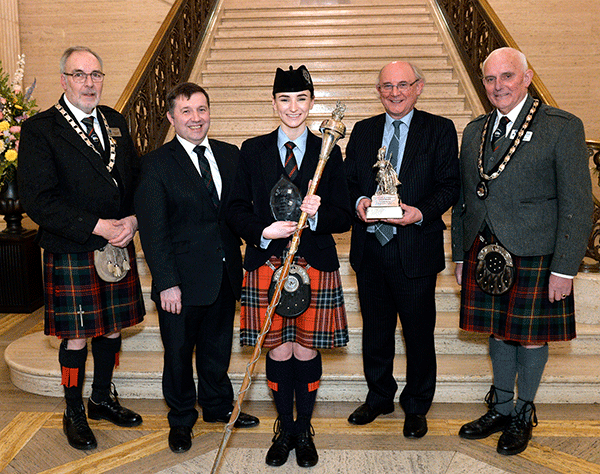 'We do believe that our Education Programme, supported so well by the Arts Council of Northern Ireland, has contributed significantly in developing the standards and quality of the performance of all those involved in our pipe band community.
'We look forward to seeing our performers excel once again in 2019.'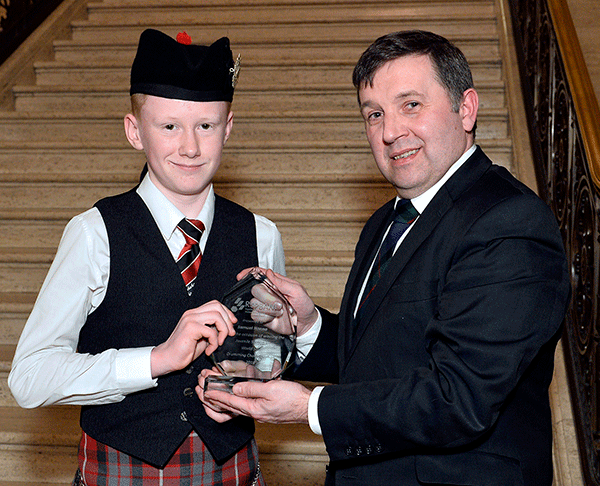 Joanne Wright, Traditional Music Arts Development Officer, Arts Council of Northern Ireland, added:
'The RSPBANI is at the forefront of the competitive pipe band sector here, coordinating many championship contests throughout the region and also delivering high-quality educational programmes.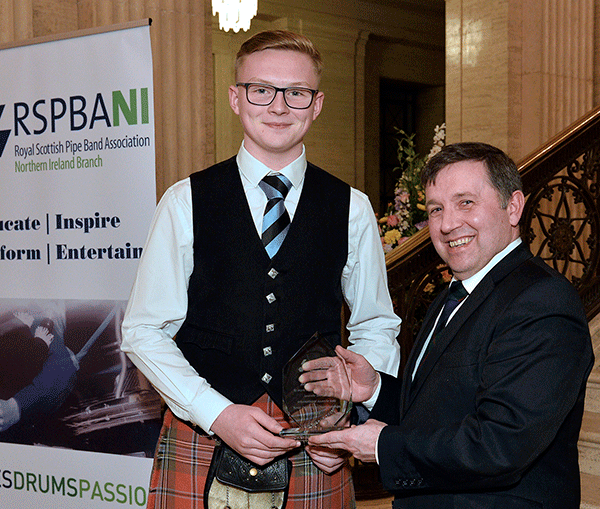 'The Arts Council of Northern Ireland is proud to be the principal funder of this terrific organisation and congratulate everyone taking part in this Evening of Champions.'