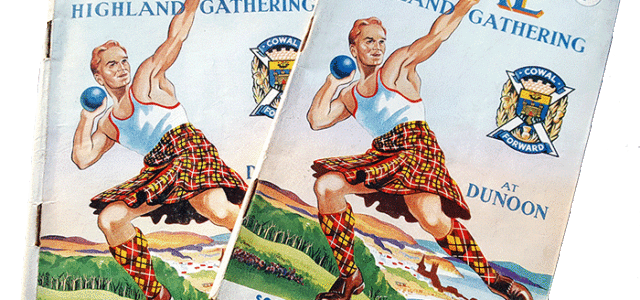 Reader Clive Douglas has followed up his programme from Oban in 1977 with excerpts from various Cowal programmes, in particular 1954.
We are very grateful to Clive for forwarding information and photographs which we know will be of great interest to Piping Press readers…..
Clive writes: 'Nice photo of a very young Jim Henderson, winner of the Warner Trophy in 1952, and the wee girl dancer winning the AD Cameron Trophy, Agnes McCallum. I think that's Stuart Liddell's  mum!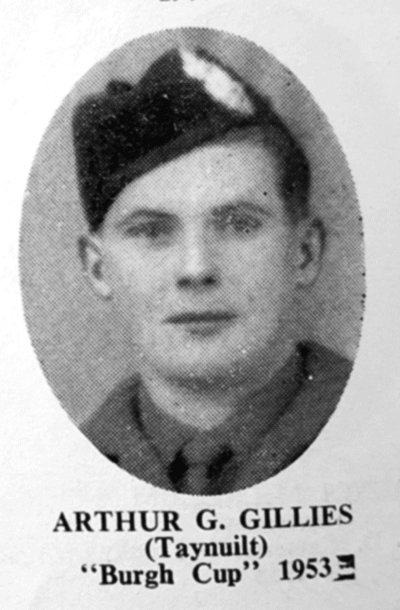 ---
[wds id="2″]
---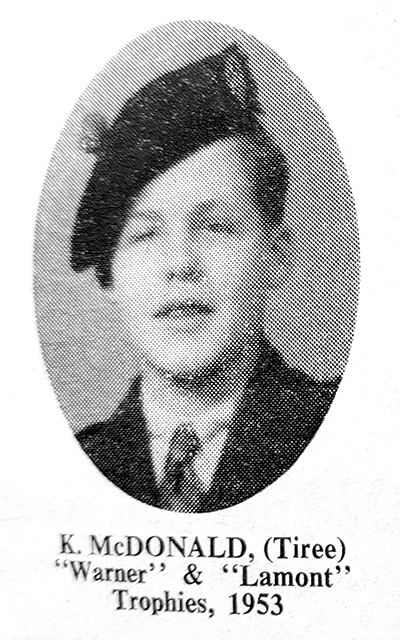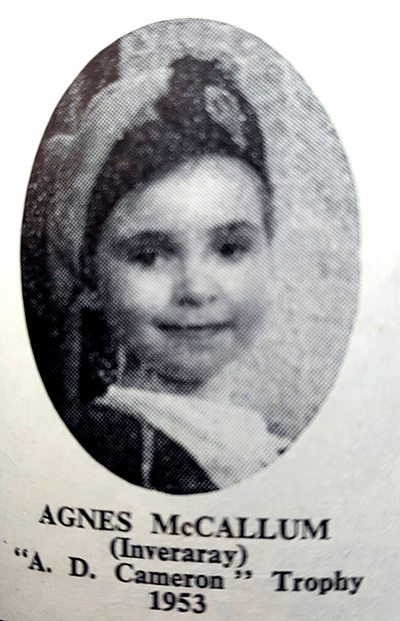 'Some great photos of the winning bands. I noticed a Robert Shepherd, Lochgelly, listed in the Juvenile solo piping.'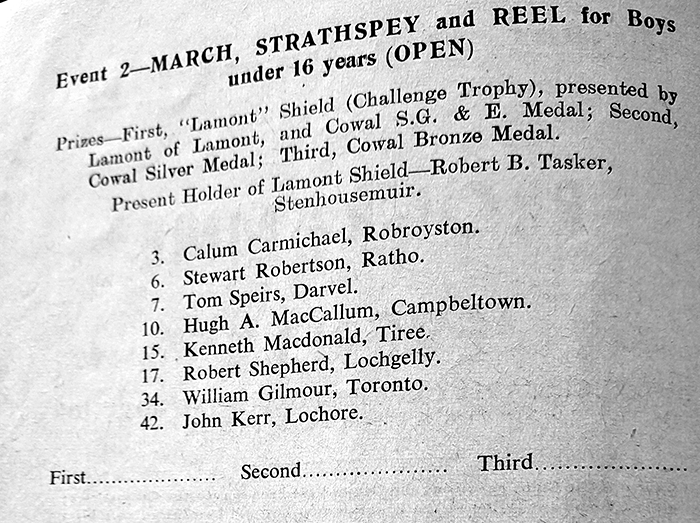 Now a look at some bands and the lists of entrants. Readers should be able to expand the lists to get a closer look.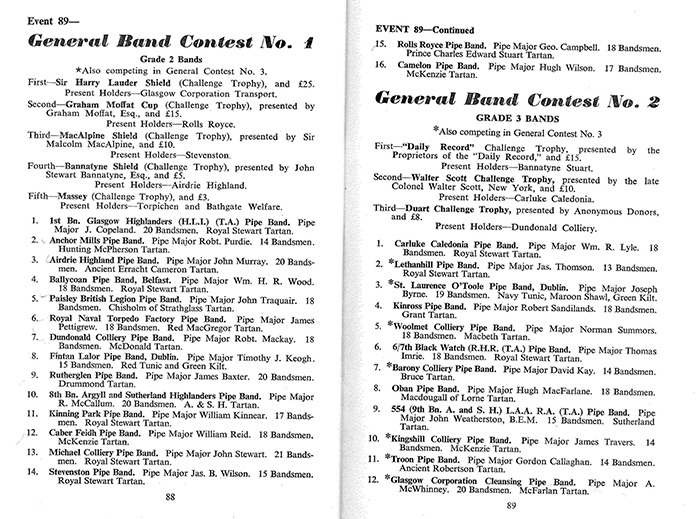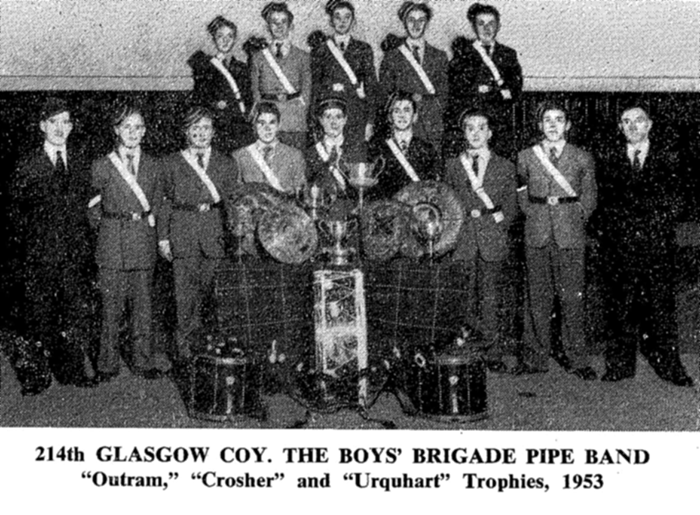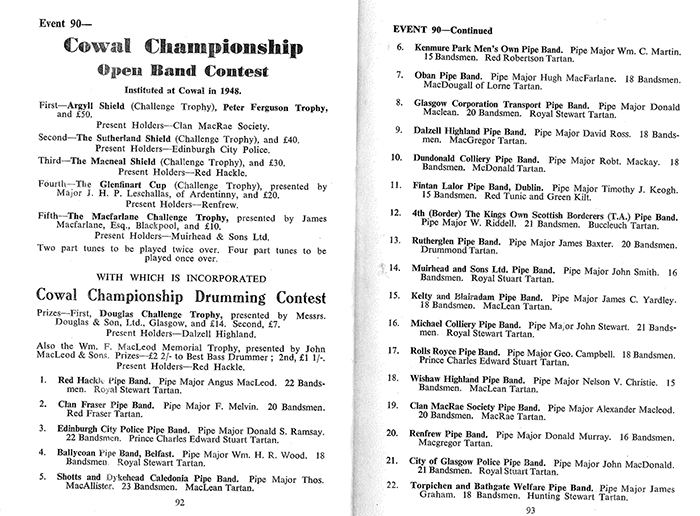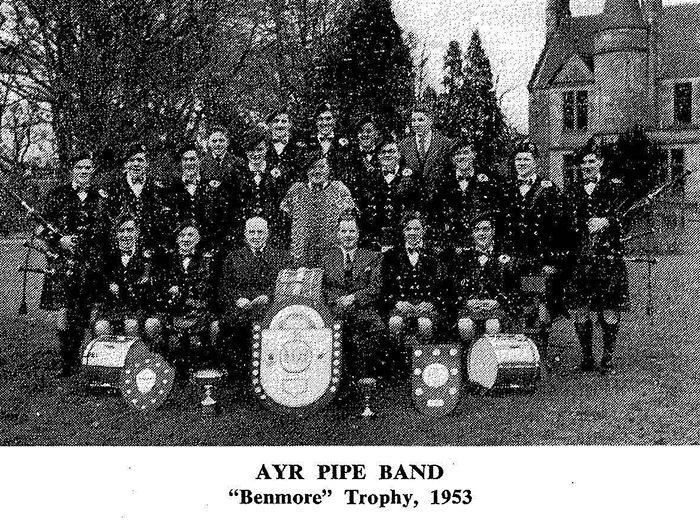 Clive: 'Back to the solo piping. Hugh MacCallum is listed in the Juveniles. What a field in the open solo piping!'
All the giants of the day. I spotted Ronnie MacCallum, another one of the judges in the Oban photo, and Walter Cowan.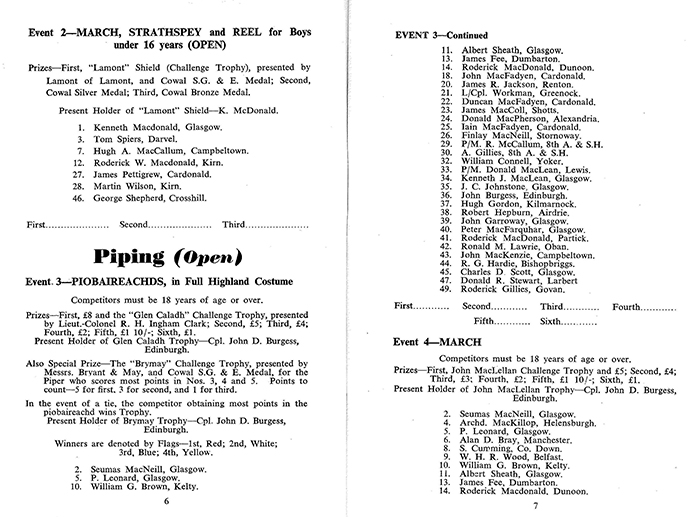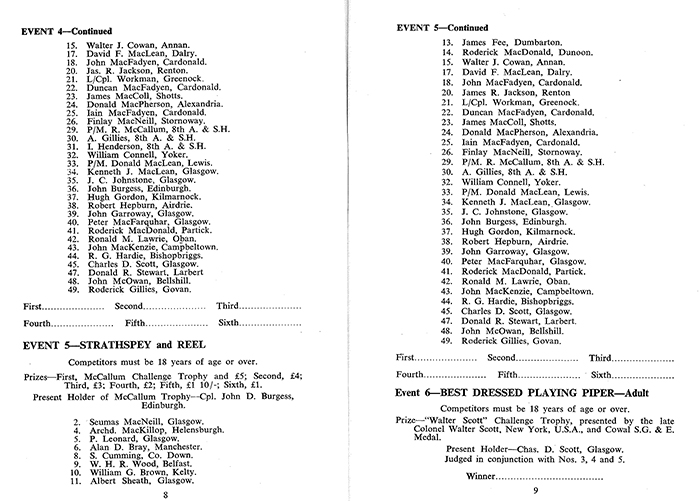 ---
[wds id="8″]