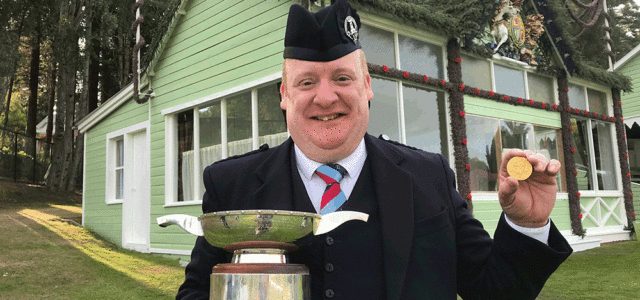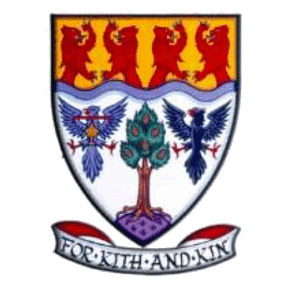 Entries were capped but that still made for a full day of piping. The piobaireachd began at 10am and concluded at 6pm. 26 played. The standard was mixed but all the prize winners played well and there were a number of other performances which were spoiled by basic errors. The winner was Gordon McCready from Renfrew. This was Gordon's second Braemar Gold Medal. He is pictured above outside the Royal Pavilion with his trophy and the medal.. 
Piobaireachd for the Braemar Gold Medal
1 Gordon McCready, Clan MacNab's Salute (£400)
2 Andrew Carlisle, MacKay's Banner
3 Jori Chisholm, Too Long in This Condition
4 Cameron MacDougall, Lament for Donald Duaghal MacKay
5 Greg Wilson, Good Health to You Donald
6 James MacHattie, In Praise of Morag
Judges: I Duncan, M McRae, R Wallace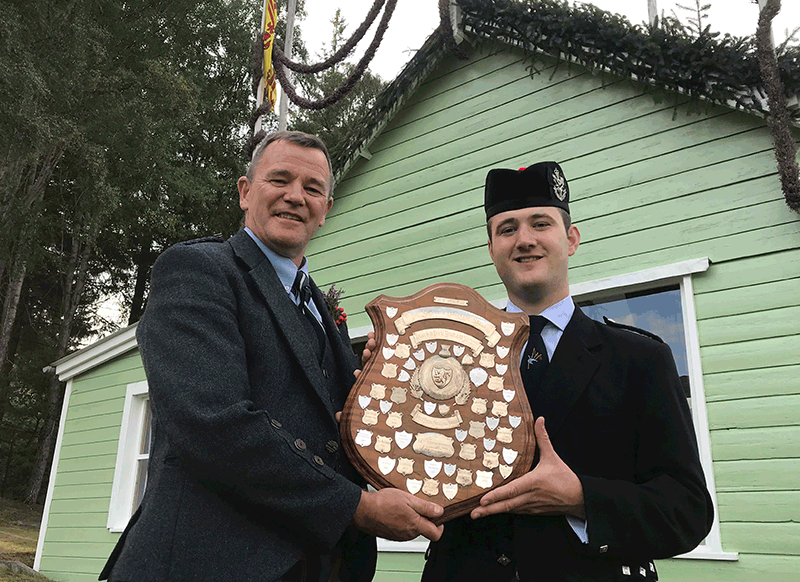 March
1 Ben Duncan (£200)
2 Nick Hudson
3 Ben McClamrock
4 Finlay Cameron
5 Cameron MacDougall
6 John Angus Smith
S&R
1 Finlay Cameron (£200)
2 Ben McClamrock
3 Nick Hudson
4 Cameron MacDougall
5 Ben Duncan
6 Sandy Cameron
Judges: P Henderson, S Samson, D Watson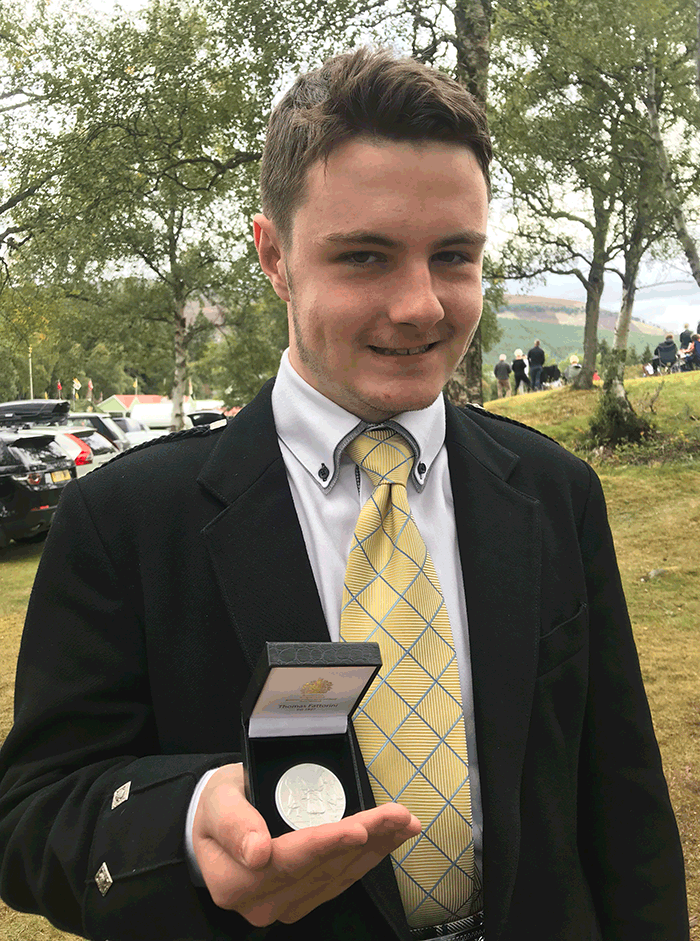 Junior Piob
1 Angus MacPhee, Blind Piper's Obstinacy
2 Luke Kennedy
3 Anna Smart
4 Bobby Allan
5 Campbell Wilson
Junior March
1 Bobby Allan
2 Luke Kennedy
3 Campbell Wilson
4 Angus MacPhee
5 Thomas Young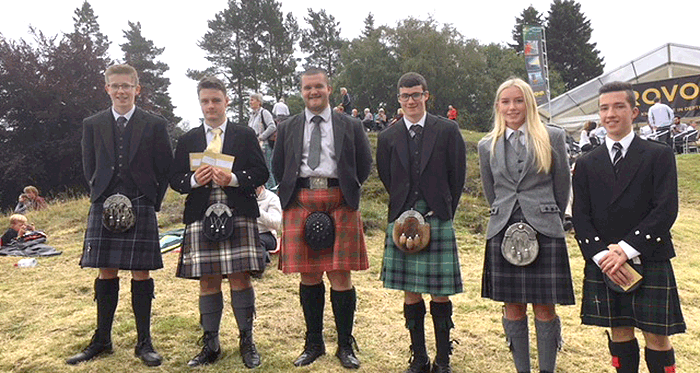 Junior S&R
1 Bobby Allan
2 Campbell Wilson
3 Brodie Watson-Massey
4 Luke Kennedy
5 Angus MacPhee
The Editor writes: We had a long day on the bench at Braemar but sharing judging duties with Malcolm McRae and Ian Duncan meant it was a most enjoyable experience. The company and the music meant that time never lay heavy on us. As well as some good tunes, particularly after lunch, we had entertainment from an invasion of people shunted in the direction of the piobaireachd board because of a security gate closure, a fly past by the RAF, and the National Anthem backwashing a good dithis variation. Interest was all around. With that, and Ray's efficient stewarding, the day, like the RAF, flew past. Gordon McCready was a worthy winner with a solid performance of Clan MacNab. It was just as good as the one he gave of the same tune in the Gold Medal at Eden Court two days previously. Second was Andrew Carlisle who was composed throughout MacKay's Banner and it was pleasing to see him adopt the Binneas crunluath turns with the stressed first beat. Jori Chisholm had a lovely pipe and with a bigger tune may have done better.
Cameron MacDougall had a very high pitched instrument and was a little nippy with the semi-quavers and quavers in Donald Duaghal. Greg Wilson was very, very musical but there were technical lapses which could not be ignored; super pipe. James MacHattie strung together an enjoyable In Praise of Morag with only a few technical hitches getting in her way. Outside the list Ben McClamrock had a very light drone and could have made more of the required stresses in Captain MacDougall especially in the first variation; Anna Kummerlöw did not have the pipe which won her this title last year; Alex Gehrig needs to sort the taorluaths because the pipe and the expression in Hiharin dro o dro were very good; John Angus Smith struggled with his crunluath (good pipe); Greig Canning had dodgy embari and chedari movements in the Viscount; Sandy Cameron had an unusual way with the urlar of MacLeod of Raasay and needs to be careful to ground his taorluaths.
Andy Wilson's top hand was suspect in Beloved Scotland and he played E for C last note of the tune; Ben Duncan lacked rhythm in the necessarily rhythmical Grain in Hides; Derek Midgley had a hesitancy in Patrick Og and pulsed the variation incorrectly; John Dew started well with Donald of Laggan but the pipe drifted and his approach work to the T&C cadences lacked control; John MacDonald's chanter was sharp on D and F; Finlay Cameron had a wrong note in MacLeod's Salute and lacked tempo change and rhythm; Alistair Murray needs to work on the crunluath – nice pipe; Nick Hudson suffered from being on first and never really rose to the level we know he can; Ed McIlwaine did not play through to the end of the cadences in MacCrimmon's Sweetheart; William Rowe had several misses and a choke; Chris Lee broke down; Jason Craig was too slow with Glengarry's March plus one skirl and a wrong note; Ursa Beckford had a weird treatment of Clan Campbell's Gathering; Dan Lyden's Big Bridge was like that one to Key West – never ending, but with a bit of work on tempo and phrasing Dan will not be far away with this tune as he has the hands and the pipe. In closing, it is worth noting that Braemar remains the hardest piobaireachd challenge of all Highland games. Eight tunes are asked for and the piper is given it at the judge's table.
---
[wds id="2″]