A beautiful set of Henderson silver & ivory pipes is offered for sale today. The pipe is circa 1900 and has been played at the highest level. Get full details here.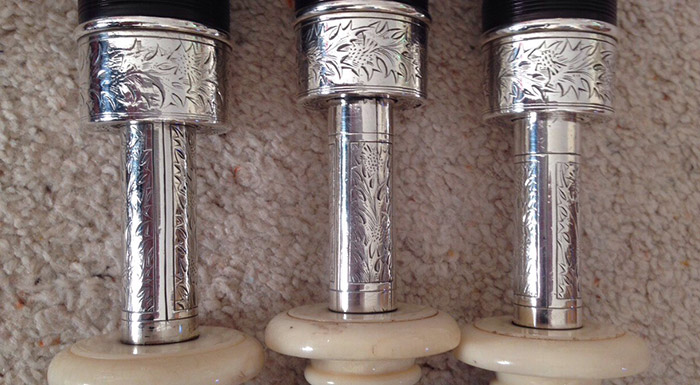 ---
Impressive new promo video for the European Pipe Band Championships at Forres in a few weeks:
---
John Kelly reports from Northern Ireland: The 'Tartan Talk' column which ran for decades in the Belfast News Letter will resume this Saturday 20th May and during the RSPBANI Branch season there will also be a Monday column featuring the results and pictures from the previous weekend.  The 'Tartan Talk' column was previously written by Gilbert's son Andrew Cromie and it was a sad blow to the Northern Ireland pipe band scene that when due to major reorganisation in the Johnston Press Newspaper Group, Andrew announced in his weekly 'Tartan Talk' column on Saturday 27th August 2016 that this was the last pipe band article that he would be writing.
---
[wds id="2″]
---
Andrew was a terrific wordsmith and has a great knowledge of pipe bands and his weekly pipe band and drum major reports and full results were a meticulous account of contests held throughout the Northern Ireland contest season.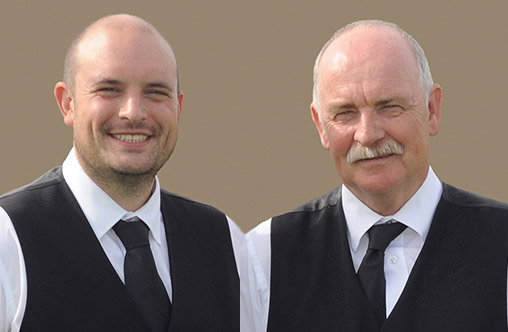 But it is great news to hear that the 'Tartan Talk' column will now be written by Andrew's father Gilbert, who like Andrew, is also a terrific wordsmith and also has a great knowledge of pipe band scene.  Gilbert is 'Bandsman' columnist for a local County Down weekly newspaper – the Mourne Observer.  Speaking of his new appointment at the News Letter, Gilbert writes, 'Tartan Talk' is for all of the pipe band community so if your band is celebrating a significant event, honouring a member, organising a parade or fundraiser or if you would like to share a photograph or memory from the past please contact me on 028 90448028, 07492740378 or e-mail gilbertcromie50@yahoo.co.uk.'
---

The latest edition of the Queensland Highland Pipers' Society reports on the latest meeting of their Piobaireachd Group:
Our day commenced with a short discussion on the piping at Maclean over the Easter after which Ross Campbell tuned his pipe and player the Park Piobaireachd No 2 to be followed by David Mariner playing firstly Melbank's Salute and after a short talk about the. tune he played the Lament for Mary MacLeod. After a morning tea Maurie DeHayr played Colin MacRae of Inverinate's Lament He played the setting from Wm. Ross's Collection (1885), this tune being included in the new addition to the Piobaireachd Society's collection (Book 16). It was now time for Ross to deliver the set tune the Cave of Gold, said to have been a Donald Mor MacCrimmon composition (1610), which he had prepared with his usual full discussion on its construction and history. The meeting was then concluded with Ross playing the tune and giving some comments on its. Our next meeting to be 4th June with Lord Lovat's Lament being the set tune.
Congratulations to the QHPS and all those involved in keeping this group going. We in Scotland may be closer to the source of the great music but how heartening it is to read about how it is being supported and enjoyed by enthusiasts on the other side of the earth.
---
[wds id="10″]