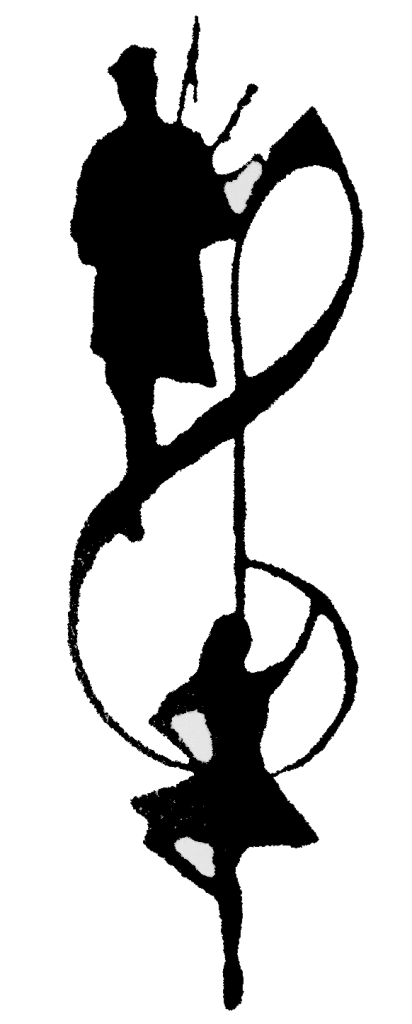 A very successful competition was held in Oban High School today with judges reporting a good standard of playing in all events. The organisers were particularly pleased at the size and quality of the entries in the junior competitions. 
Sponsor of the piobaireachd was North Ledaig Caravan Park. Pipers, pitch up there if you can. MSR sponsor was DM MacKinnon Solicitors. Pictured are Jonathan Simpson (r) and Greig Canning, first and second in the B MSR. We'd be obliged if someone could send on the missing results.
P/A Ceol Mor for Cooper Salver (1st) and Dugald MacColl Memorial Trophy (2nd).
1 Darach Urquhart, Earl of Ross's March
2 Angus J MacColl, End of the High Bridge
3 Jamie Forrester, MacDougall's Gathering
4 Craig Sutherland, Nameless Cherede Darievea
5 Peter McCalister, King's Taxes
Judges: I MacFadyen, R Wallace
P/A MSR
1 Craig Sutherland
2 Angus J MacColl
3 Gordon Bruce
4 Jamie Forrester
5 Sarah Muir
Judges: J Wilson, A Wright
B Ceol Mor
1 Sarah Muir
2 Ben Duncan
3 Steven Leask
4 Jamie Elder
5 Ross Cowan
Judges: R MacShannon, T Speirs
---
[wds id="6″]
---
B MSR
1 Jonathan Simpson, Col. Maclean of Ardgour, Dora MacLeod, Grey Bob 
2 Greig Canning, Leaving Glenurquhart, Cabar Feidh, Broadford Bay
3 Edward Gaul, Colin Thomson, Cal. Soc. of London, Sandy Cameron
4 Peter McCalister, Mrs J MacColl, Lady Loudon, Dolina MacKay
5 Andy Wilson, Kantara to El Arish, Shepherd's Crook, Smith of Chilliechassie
Judges: I MacFadyen, R Wallace
C Ceol Mor
1 John Cameron
2 Eireann MacKay
3 John Dew
4 Dan Nevins
5 Scott MacLean
Judges: J Wilson, A Wright
C MSR
1
2
3
4
5
Judges: R MacShannon, T Speirs
Junior Piping
Piobaireachd Ground
1 Thomas Young
2 Erin Byers
3 Thomas Wilson
4 Innes Munro
Under 15 years Piobaireachd
1 Christopher Happs
2 Emma Hill
3 Gregor MacDonald
4 Bobby Allen
5 Eosaph Caimbeul
6 Archie Clark
Under 15 years March
1 Brodie Watson Massey
2 Ross Conner
3 Bobby Allen
4 Emma Hill
5 Gregor MacDonald
6 Christopher Happs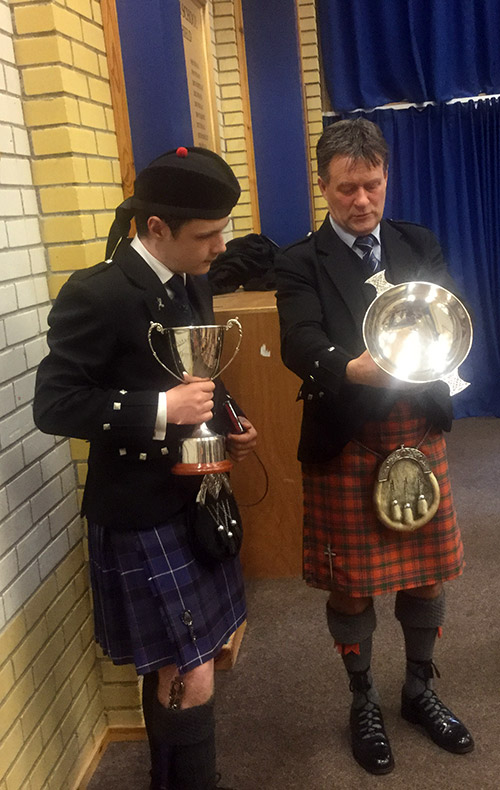 Under 15 years S&R
1 Bobby Allen
Under 15 years Jig
1 Christopher Happs
2 Bobby Allen
Piobaireachd 15 and under 18
1 Andrew Ferguson
2 Lewis Russell
3 Jamie Niall Campbell
4 Calum Craib
5 Jennie MacLean
6 Ben Muir
Novice March Under 14
1 Thomas Wilson
2 Matthew McKerral
3 Fraser Hamilton
4 Katie Edmundson
Lodge Argyll prize for highest placed piper resident in county: Matthew McKerral
Chanter under 12 – scale and two-part march
1 Grace Kelman
2 William MacLean
3 Calan McGuigan
4 Katie MacEwan
5 Ross MacKay
6 Cara Duncan
Chanter Under 12
1 Tamzyn Cassidy
2 Harrison Bishop
Chanter 12 & 14 years March
1st Equal: Hannah Crowe and Lisa McKellar
Stay tuned for updates including the editor's comments.
---
[wds id="10″]