Pleased to see such a healthy entry for the Grade 1 contest at Gourock on May 14 with Glasgow Police, Shotts, Inveraray and Scottish Power all to the fore.
There is a top down effect at these minor contests. If the big boys are there it gives the event the kudos it requires and brings in much needed revenue. Many of our smaller pipe band events have been struggling of late. I have always argued that the leading bands have what you might call 'a duty of care' for these contests. It is where many a youngster first get a taste for pipe bands and certainly takes the best music to the grassroots.
So well done to all participants (not just those in Grade 1) and to those Grade 2 bands playing up – great experience for them. Here are the G1 bands and the playing order and times courtesy the RSPBA.
Grade 1 MSR – Ring 1
01 15:35 Scottish Power Pipe Band
02 15:45 Inveraray and District
03 15:55 Lomond and Clyde
04 16:05 Shotts
05 16:15 Johnstone Pipe Band
06 16:25 Glasgow Skye Association
07 16:35 Glasgow Police (pictured top)
---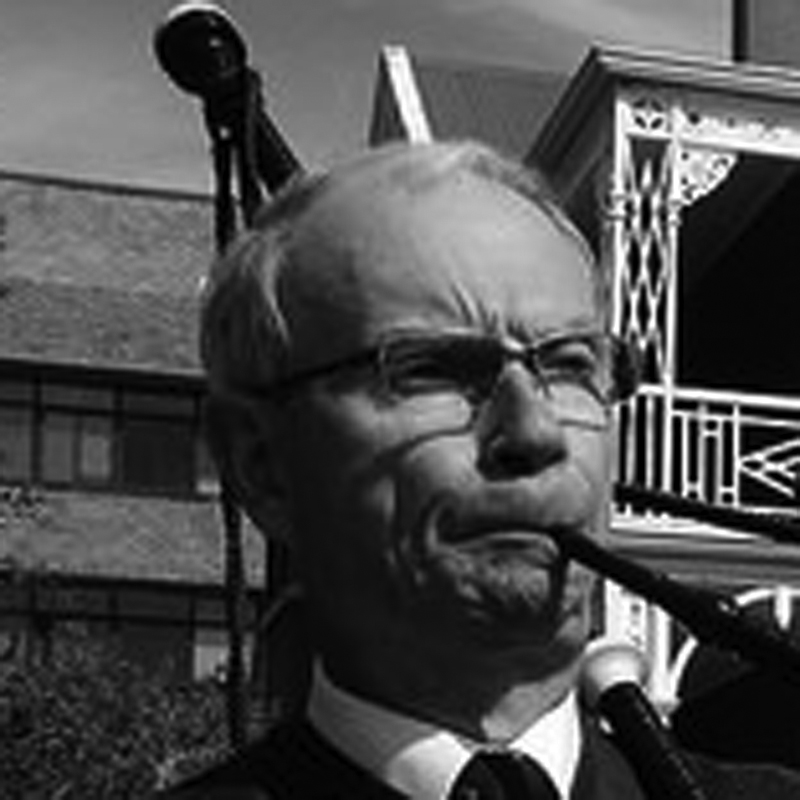 The PP Audio Archive continues to attract many listeners and it is interesting to see, from time to time, whose recordings are the most visited.
By far the most popular recording, and therefore our 'top of the pops', is South Africa's Chris Terry playing the piobaireachd, the Glen is Mine. Chris has had 896 listens so far. Second place goes to John MacFadyen, with 633 people dipping in to his Too Long in the Condition.
Next comes a recital by the imperious Alasdair Gillies with 606. Thereafter we have Donald MacPherson with a recital which includes Salute on the Birth of Rory Mor MacLeod, then the writer with 540 for his MacDougall's Gathering closely followed by Jimmy McIntosh with 534 for Lament for the Children.
Here's the list:
Chris Terry, Glen is Mine 896
John MacFadyen, Too Long in this Condition 633
Alasdair Gillies recital, 606
Donald MacPherson recital, 589
Robert Wallace, MacDougall's Gathering, 540
Jimmy McIntosh, Lament for the Children, 534
Andrew Pitkeathly, light music 480
Donald MacLeod light music, 476
Robert Reid light music, 449
John MacDougall, MSR, 443
Angus MacColl MSR, 442
Other recordings of note: Gordon McCready's winning tune at the recent SPA Professional has had 87 listens so far and Dr John MacAskill's  self-penned piobaireachd Rubh An Dunain 118. Good figures after only a couple of weeks on the stocks.
Any reader who has recordings – band or solo – he/she believes deserves a place in the archive please forward same to the usual address. All of these recordings are offered free of charge both by the artists themselves and by Piping Press. The cost of the archive is borne by our advertisers so a big thanks to them for advancing piping education in this way.
---
[wds id="6″]
---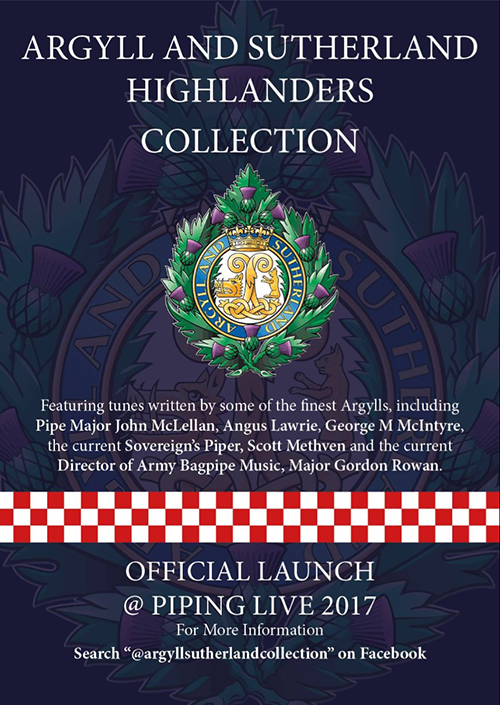 The new Argylls book is in the home straight and the editors will this week be heading to the regimental museum in Stirling Castle to complete the final picture selection. Proofing will begin next month and this eagerly awaited publication will be launched during Worlds Week in August.
The book will have tunes by such expert composers as John MacLellan, Dunoon, Willie Lawrie. There will also be contributions from the Director of Army Bagpipe Music, Gordon Rowan, and the current Sovereign's Piper, Scott Methven.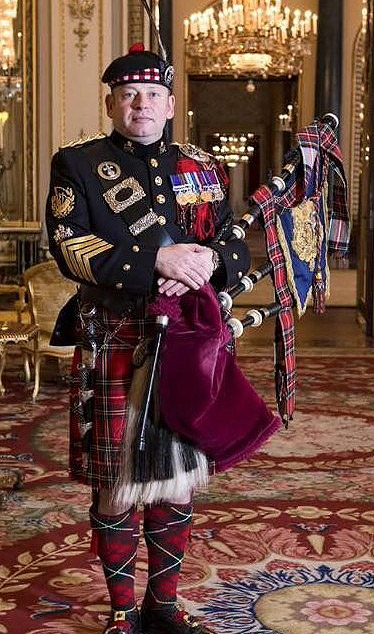 ---
Gaita players in Spain can now practice with impunity even if they live in the least soundproof flat. It's all thanks to this 'practice muffler' which fits round the hands and chanter. Might get a bit hot in there but better that than no practice at all. Thanks to Breton piper Patrick Molard for bringing it to our attention. What do you think guys? Would it be worth someone developing this for the GHB? Have a look: