Origins of A New Book of Ceol Mor

It was not before 1995 that I became interested by the Colin Campbell canntaireachd manuscript, writes Patrick Molard. Before that, the only knowledge I had of it was in the Piobaireachd Society editorial notes in the different books, and I don't even remember my teachers Bob Brown and Bob Nicol mentioning the Campbell manuscript to me.
I was taught ceol mor through singing, but they both used their own form of canntaireachd which was probably something similar to
John MacDonald
's own canntaireachd. Then a friend of mine from Brittany, Eric Freyssinet, managed to get photocopies of the manuscript from the National Library of Scotland, and he was so excited that he started persuading me to study the manuscript in depth, learning all the vocables and the whole system with the help of the PS notes.
At first, I tried to study the pieces that I already knew in staff notation, and gradually I discovered that I was able to play tunes on my pipes straight from the canntaireachd. So the next step was to have a look at all the unpublished pieces. I worked with Eric for a while, and we tried to find solutions together, singing away different possibilities of rhythm and phrasing and even noticing and correcting little mistakes in the manuscript. Then on my own I carried on the job  for years, never happy with the results and finding new solutions for some tunes which we had left aside because they were too difficult to decipher.
---
From this:

to this:

to this:
---
In order to find the rhythm and phrasing, particularly in the urlar, I decided to use Bob Brown's method of teaching, which he called the scansion of the tunes, trying to determine the number of beats in each bar or phrase and it helped me a lot to decipher the rhythm of all the different phrases. Also when I could not find the number of beats, I would have a look straight at the variations first, so that I could determine the construction and number of beats. It did not always work as many tunes have variations which don't always follow the construction of the urlar.
I also discovered a lot of tunes with five or even six beats, which is not common in piobaireachd where there is a predominance of three or four beats to the phrase. The first piece among the unpublished tunes which I managed to elucidate was Failt na Misk, a strange title which is corrupted Gaelic meaning 'Salute to Drunkenness!' (Tune 22 in Volume 2 of the CC.) In fact this is a very good example of a tune where I was first attracted by the variations which I found beautiful, and from the variations I found the rhythm of the urlar without great difficulty.
Then I went through all the other unpublished pieces and gradually I found solutions for most of them using Bob Brown's scansion system and my own knowledge and intuition. I also had studied the work of people like Archie Kenneth and Frans Buisman, not to mention interesting conversations with Barnaby Brown, and a huge correspondence with my good friend Ronald Smith, a pupil of the late Malcolm R. MacPherson, who helped me a lot with his precious suggestions and information about the meaning of some of the titles in the manuscript.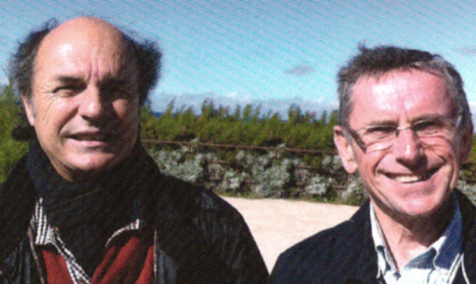 The next step came in March 2012  when I was invited by my friend Jack Taylor  to give a talk about my research at the Piobaireachd Society Conference. There we decided that something should be done with all this work, and Jack accepted the task of transcribing all these pieces into staff notation using music software. Jack helped me a lot with his musical suggestions which have really improved what I had already found.
We decided to transcribe the music as it is in the manuscript with no editing work apart from obvious mistakes which corrected, and always mentioning the addition of cadences which were not indicated but could be played or not according to the player's taste. After months, or years should I say, of proofreading and corrections of all kinds, we are very happy to publish this new book of ceol mor with tunes which have not be played probably for more than 200 years.
• Check out Patrick's other piobaireachd recording 'Ceol Mor/ Light & Shade' here.
---
[wds id="10″]