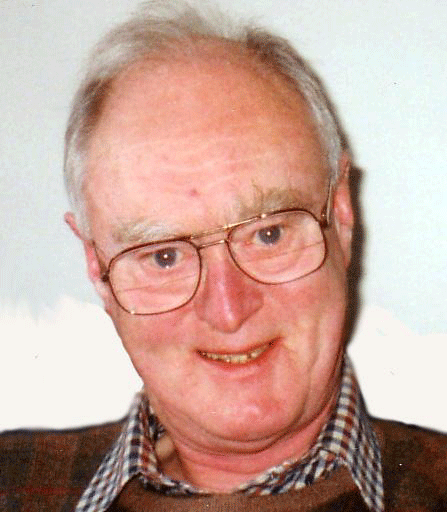 By Norman Matheson
John MacDonald was born at Glentruim, near Kingussie, the eldest son of Alexander MacDonald (1836-1893), piper to Macpherson of Glentruim.
Alexander's brother Duncan was piper to The Earl of Seafield and his brother William, composer of the well-known march Leaving Glenurquhart, was piper to the Prince of Wales.
John MacDonald made his early living as a gamekeeper and piper to Macpherson of Glentromie. He was first taught by his father, a pupil of Donald Cameron. At the age of 21, he approached Malcolm Macpherson ('Calum Piobair' 1833-1898) for tuition, but Malcolm sent him instead to his son John (Jockan). Once he had won the Gold Medal at Inverness in 1890 – with the King's Taxes – Malcolm took over his tuition and thereafter became his main source of instruction and inspiration, although he also had some tuition from Colin and Sandy Cameron and Angus MacDonald of Morar. Archibald Campbell of Kilberry once described his link with the famous pipers of the past as 'unique'.
He won the Gold Medal at the Argyllshire Gathering in 1897 followed by the Clasp for former winners at the Northern Meeting in 1903. He won the Clasp a total of seven times, the last of these in 1934 at the age of 68, an unusual feat by today's standards.
The dates  of his later Clasps are 1924, 1927, 1929, 1933 and 1934. He also won the Senior Piobaireachd at the Argyllshire Gathering nine times.
His record is all the more notable in that it covered the years of what may be seen as a golden age of piping, during which the contemporary opposition would have included the likes of George S. McLennan, Robert Reid, Willie Ross, John MacDougall Gillies, John MacColl and Robert Meldrum.
John MacDonald was reputed to have a superb expressive gift, a hint of which can be heard in some of the recordings he made, the first commercial recordings of piobaireachd made for Columbia Records in the winter of 1926-7. (The tunes were abridged to suit the time available on disk.)
He remained at the top of the piping hierarchy for almost fifty years and was honorary piper to three monarchs: Edward VII, George V and George VI. He was awarded an MBE in 1935.
From 1890 onwards John MacDonald was pipe-major of the 4th Camerons and was mobilised in 1914 but was invalided out, he was aged 49, before the battalion embarked for France.
In 1903 the Piobaireachd Society had been founded, and in 1909 John MacDonald was appointed the first PS instructor, though the classes dated from 1907. They were held at the Cameron Barracks, Inverness. After the 1914-18 war he resumed as the north of Scotland representative for the wine and spirits company of George Younger and Son.
Although he had by that time resigned from the full-time post of Piobaireachd Society instructor he continued to take classes on behalf of the Society in Edinburgh, Glasgow, South Uist and London.
John MacDonald married for the first time in 1917 but his wife died after two years. His second marriage took place in 1923. Neither union produced children. He lived in Perceval Road, Inverness, from the date of his marriage and remained there until his death.
John MacDonald was a profoundly influential teacher. His main pupils were Robert U Brown and Robert B Nicol who took instruction together in Inverness for four to six weeks annually from 1927 until the outbreak of war in 1939. During these visits they each aimed to take twelve different tunes, exchanging their interpretations during the winter.
It is clear that Brown and Nicol benefited from John MacDonald's insights on a remarkably large repertoire. In addition, they regularly heard him play when still in his heyday, the value of which Nicol spoke of as inestimable.
Other prominent pupils of that era were Malcolm Macpherson (son of Angus and grandson of Malcolm), George Allan, J.B. Robertson, Hugh MacRae (Achnasheen) and Donald Ian MacKenzie (Tongue), as well as the influential amateurs, Sheriff J.P.Grant of Rothiemurchus, General Frank Richardson and Seton Gordon. In his later years, after the war, his main pupils were Donald MacLeod, Donald MacGillivray and William MacDonald (Inverness).
John MacDonald died aged 87 at his home, 3 Percival Road, Inverness, on the 6th June 1953. He was buried at Cluny Hill Cemetery, Forres. After the funeral service, RU Brown played the cortege from the church with the Lament for Patrick Og MacCrimmon and RB Nicol played The Lament for Donald Ban MacCrimmon at the graveside.
Sheriff Grant was  said too have described him as a 'veritable king, whose name and fame will not die'. Through the prolific and faithful instructional transmission to which his main pupils were rigorously devoted, John MacDonald's musical inspiration persists as a lasting heritage and continues to have a significant influence on piobaireachd interpretation at the present day.