Two sets of D Naill pipes offered for sale today at very reasonable prices. The first set comes complete with an old Peter Henderson silver sole on the chanter alone worth £500. The seller has inherited another quality set hence the reason for the sale. Check our PP Online Ads for more.
---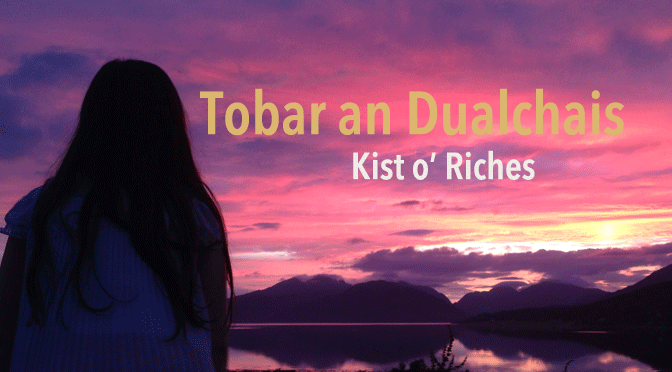 More on Duncan Lamont mentioned in our report on the British Legion contest the other day. It comes from the 'Tobar an Dualchais – Kist of Riches' website. They also have a recording of Duncan playing Black Donald's March which will be of interest to piobaireachd lovers as he was taught the tune by John MacDougall Gillies. Bill Robertson, New Zealand, also has a great story concerning the reel 'Duncan Lamont'  and Willie Ross:
Tobar an Dualchais: 'Duncan Lamont (1894–1973) was born and raised at Pennycross, Pennyghael, Ross of Mull, and was a postman and piper. He came from a family of seven sisters and three other brothers. He was a son of the Anne McDonald (1860–1936) and John Lamont (1855–1939), a well-known piper and fiddler whose services were sought both far and wide at all social functions in the district.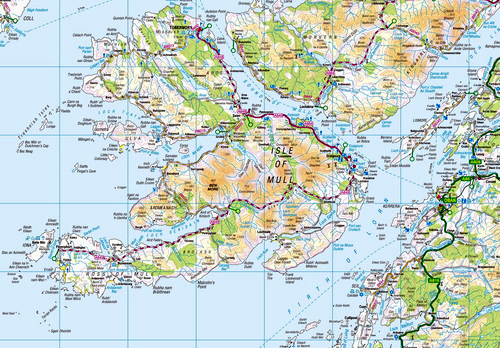 Lamont received his early tuition from his father while still at school. On leaving school he went as an apprentice gardener to Gruline, Mull, and there he came under the guidance of Angus Livingstone, who took him in hand and gave him considerable help. From Gruline, Lamont went to the mainland and during the First World War enlisted in the 5th Scottish Rifles. During the war he became batman to Brigadier General Ronald Cheape of Tiroran and had the distinction of playing the General's Infantry Brigade over the Old Bridge into Cologne. After demobilisation he returned to Mull and entered the services of General Cheape as gardener and piper.
[wds id="6″]Lamont was one of the guiding forces when the Pennyghael Pipe Band was formed and under his tuition the band played at Tiroran Games, Tobermory Games and many other functions around Argyllshire. In 1935, Lamont joined the pipe band of the 8th Battalion Argyll and Sutherland Highlanders, T.A. He proceeded to France with the Battalion at the outbreak of the Second World War and just before Dunkirk was sent down to the base on special duty. As he was due to return to the unit in a matter of days he naturally left his own set of pipes behind at the H.Q. Company while at the base. The evacuation of Dunkirk came on with all its attendant chaos, the result of which was that Duncan was not only separated from his unit but also his pipes. Lamont was evacuated to England and went home on leave. He was reunited with his set of pipes when his friend Roddy Beaton, Bunessan, handed them back to him!
Lamont first competed at the Alloa Games in 1914 and continued competitive piping from then on. His bother called Hugh was a bard of note and composed many songs such as Soraidh do Mhuile ('Farewell to Mull') and Òran na Maigheann Mara ('The Mermaid's Song'). The brothers inherited their musical and poetic talent from the Lamont side of the family. Lamont's best pupil was Hector MacFayden, who also belonged to Pennyghael who went on to have considerable success as a competitive piper. Donald MacLeod composed a strathspey [sic] in his honour and Lamont also composed a few tunes, namely a Jig entitled 'The Wake' and a Strathspey 'Mrs Cheape of Tiroran'.
Duncan Lamont / Donnchadh MacLaomain: Pìobaireachd Dhòmhnaill Duibh / Black Donald's March to the Battle of Inverlochy
'Black Donald's March to the Battle of Inverlochy' is played on the bagpipes. The ground, thumb variation and doubling of the thumb variation are also played. Lamont learnt this tune from John MacDougall Gillies (1854–1925), a native of Cowal, Argyllshire.'
Listen here:
www.tobarandualchais.co.uk/fullrecord/12519/1
Bill Robertson, New Zealand: Duncan Lamont was employed as gardener at Tiroran, Isle of Mull, by Brigadier General Ronald Cheape. In World War I he accompanied Brig. Gen. Cheape as his piper and orderly. After the war he was well known as a competitor.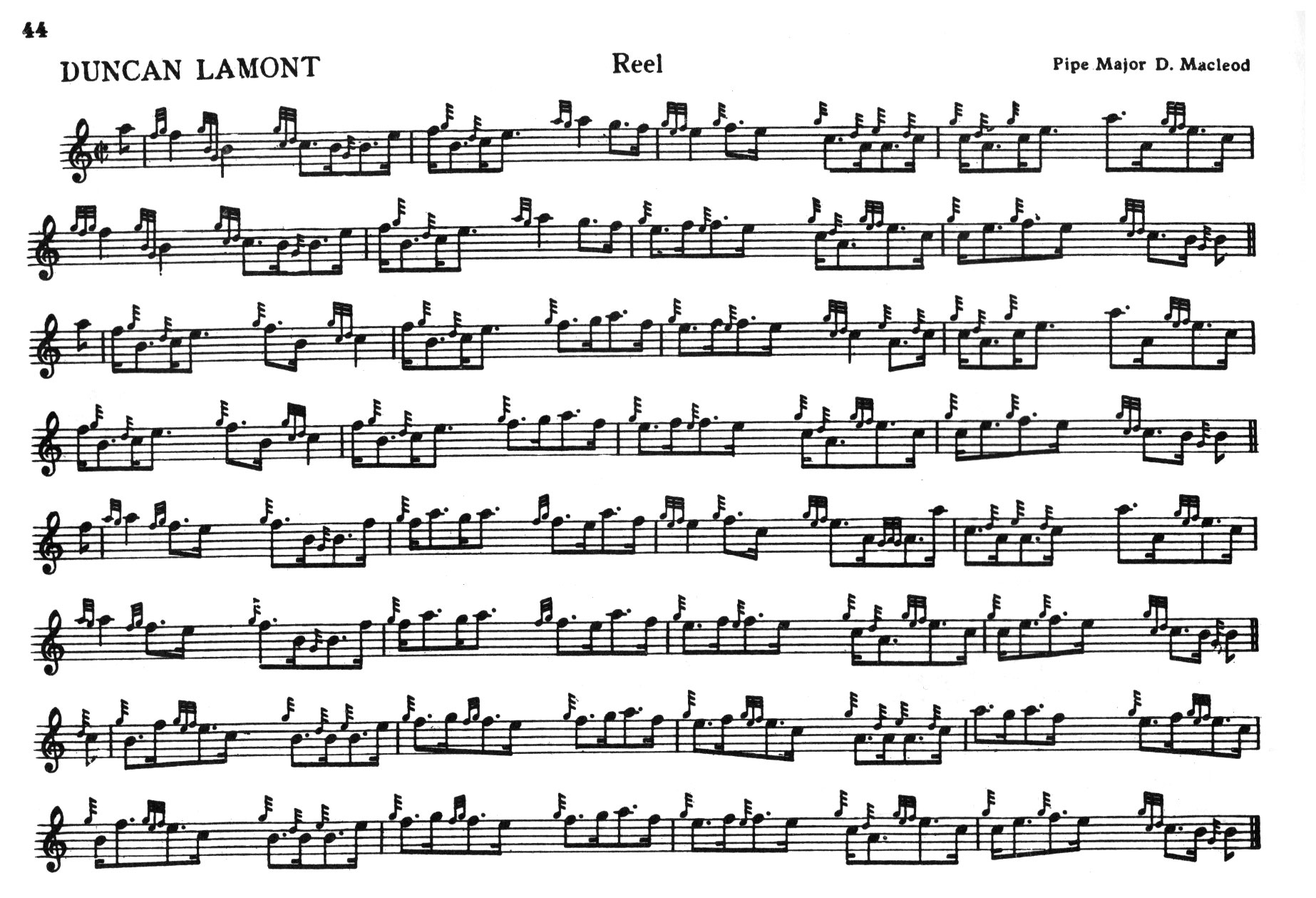 The reel was composed in 1942 when P/M Donald MacLeod and Duncan Lamont, who was then serving in the Argyll and Sutherland Highlanders, were attending a month's course with P/M William Ross MBE at Edinburgh Castle. Duncan Lamont was bold enough to say to P/M Willie Ross: 'That's not the way you used to play Bonnie Anne 20 years ago'.
P/M Donald MacLeod composed the tune [the reel 'Duncan Lamont'] that evening to mark this effrontery! Next day, however, P/M Ross was after a tune for his latest book and P/M MacLeod offered him 'Duncan Lamont'…Willie accepted it grudgingly with the remark: 'Could you not find a better name for it?'