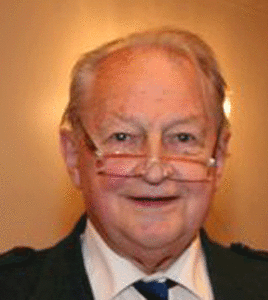 The death has been reported of Angus Nicol of the Highland Society of London. He was 83. Angus died peacefully at a hospice in London. He had been in poor health for some time.
A self-taught Gaelic speaker and lover of pipe music, Angus was a fixture at all major piping events throughout his life. Of an Argyll family, he first attended the Argyllshire Gathering in 1936 aged three. In a message to the Stewards (he himself was a former Chief Steward) he announced his non-attendance at this year's gathering – the first time he had missed it for 80 years.
Angus was often there in person to present the Society's coveted Gold Medal to the various winners at Oban and Inverness. His membership of the Society's committee ensured that piping's voice was always heard at an influential table.
He was a regular at the London Championship and it was often a feature of reports he did for the Times as its piping correspondent. Latterly he bemoaned the fact that his column had been moved to the online version of the newspaper but continued writing till the end.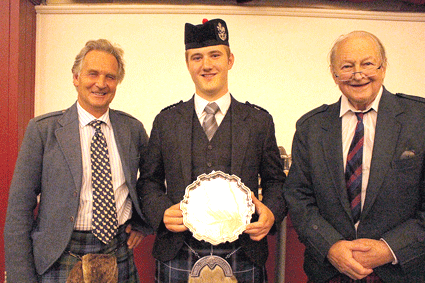 He contributed a number of erudite articles to Piping Press one of which highlighted the great work done for piping by the Highland Society of London. This included the founding and running of the MacGregor Memorial  Piping Competition for young piobaireachd players. Unique in its format, Angus was instrumental in getting this important stepping stone competition off the ground and ensuring its success.
A barrister by profession, Angus was always willing to offer his services to friends refusing any payment. He will be sorely missed and our condolences are with his family at this time.