Our 'Famous Pipers' column today has the first part of our look back at the life and times of the late, great P/M Alasdair Gillies, renowned solo piper and last Pipe Major of the Queen's Own Highlanders.
Alasdair passed away aged only 47 in 2011. The first excerpt in the series is the obituary written for him by PP Editor Robert Wallace which appeared in the national press shortly after Alasdair's death. Read it here.
Alasdair may be gone, but is not forgotten. His brilliant piping can be heard on many recordings and here is an excerpt from our own archive:
---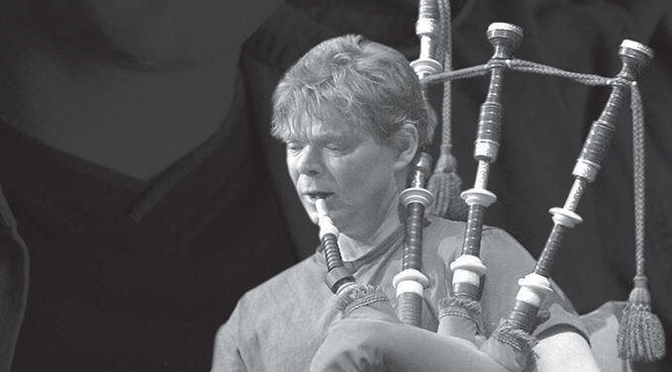 It would be remiss of us not to record the tenth anniversary of the death of another great piper, Gordon Duncan. Gordon died in tragic circumstances in the village of Edradour near Pitlochry aged only 41.
He was a prolific composer of pipe music and many of his tunes found, and find, favour with soloists, ceilidh, dance and pipe bands. Some require a brilliance of technique that few, other than the composer himself, could match.
Through his music, Gordon brought many outsiders into the piping fold and in doing so secured an international reputation for himself. Such was this reputation that his brother, P/M Ian Duncan, an outstanding piper and pipe major in his own right, said that he often got introduced as 'Gordon Duncan's brother'.
Readers can help celebrate Gordon's life by attending the 'Just for Gordon' concert to be held during the Celtic Connections Festival and by buying a copy of his second book of compositions which will be available on the night. Read more about the concert and how to get tickets here.
---
[wds id="3″]