The ninth annual 'Pipe Majors' Wheel of Fortune' competition will be held on Saturday 13th February 2016 in Danderhall Miners Club, near Edinburgh.  Hosted by the City of Edinburgh Pipe Band, the event is a well-established and highly popular fixture on Scotland's solo piping calendar. Some facts:
The City of Edinburgh Pipe Band competes in Grade 2 and is the senior band in Scotland's capital.
The 'Wheel of Fortune' competition provides a unique opportunity to see some of the world's top pipers perform in an informal and relaxed environment where musical expression and entertainment come to the fore.
Brian Lamond from Dunfermline, Fife, was the 'Wheel of Fortune' champion in 2015. He's pictured top with the winners' trophy.
Next year's competition will be held on Saturday 13th February in Danderhall Miners Club, Edmonstone Road, Danderhall, EH22 1QU.
Admission is £15 for adults and £5 for under 16s.   The competition begins at 12pm prompt, with doors open from 11.30am.
For enquiries about the competition, please contact Paul White on 07941 679015 or email to paulwhite2@blueyonder.co.uk

Announcing the date on behalf of the band, Pipe Major Barry Donaldson said: 'The Wheel of Fortune always attracts a field of top-class pipers and we're looking forward to welcoming them to the coalfield community where our band was formed almost 70 years ago.  Our band practices in the Miners Club during the summer months and it's a superb venue where a warm welcome and an afternoon of great entertainment are guaranteed.'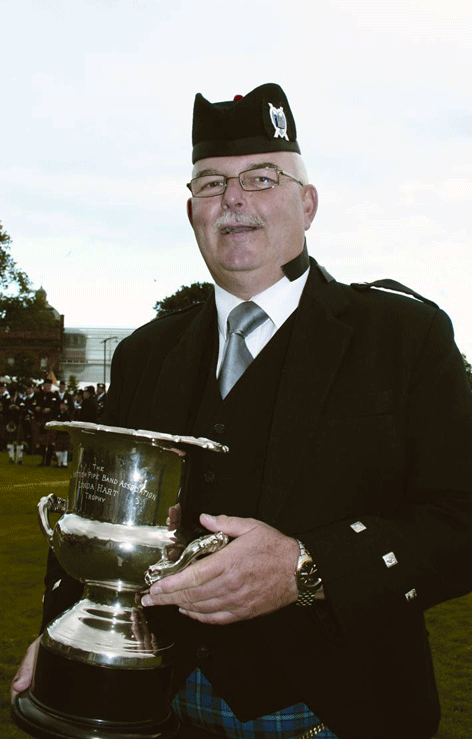 Prior to adopting the City of Edinburgh name, the band competed as Scottish Gas Caledonian but its roots are in the coal seams of Midlothian.
'Our band was formed in 1947 and was known originally as Woolmet and Danderhall.  Woolmet was a colliery to the east of Danderhall. Whilst all of that was a bit before my time, my life in piping was shaped by the pit bands of Midlothian.  My late father, Bill Donaldson, was a Bevin Boy who became a colliery manager.  He was working in the Yorkshire coalfields when he got the opportunity to take over at Blinkbonny, which was a private mine in the area.
'My dad's move gave me the opportunity to play with three great bands from the Midlothian coalfield.  I joined Bilston Glen, under the leadership of Archie Pinkman, when I was 14.  From there, I moved to Woolmet and Danderhall and then to Monktonhall Colliery Pipe Band.  After that, I joined the police band and the rest, as they say, is history.  Without these pit bands, I wouldn't have had the experience to move on to bigger and better things.'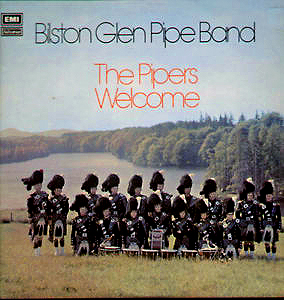 Pipe Major Donaldson, who was a leading member of the all-conquering Strathclyde Police band of the 1980s, reflected on the role of mining communities in nurturing piping and drumming:
'The coalfield villages of Central Scotland, Fife, Ayrshire, Lanarkshire and the Lothians all played a significant role in developing pipe bands and ensuring their sustainability, whilst the early Scottish Pipe Band Association was built on the back of mining communities. The demise of the coal industry had an undoubted impact on our bands.  The backing the bands got from the miners hasn't been replaced by support from other industries.'
Alex Bennett, a Midlothian councillor and Chairman of the Danderhall and Newton Retired Miners Branch, echoed Pipe Major Donaldson's sentiments: 'When I worked at Monktonhall Colliery, every miner contributed 10p from their weekly wage to support the pipe band.  Ten pence might not sound like a lot, but when you consider that Monktonhall had a workforce of almost 2,000 it soon mounted up.'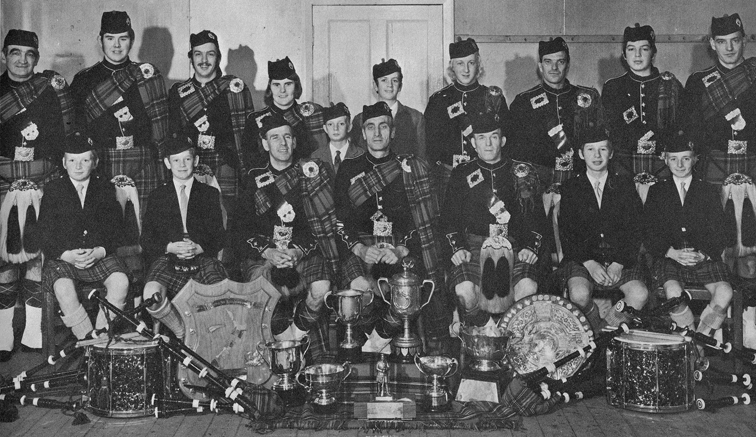 Councillor Bennett – a former bass drummer with Woolmet and Danderhall and the Lady Victoria pipe bands – shared why he was looking forward to the 2016 Wheel of Fortune competition: 'I meet a lot of the guys I used to play with, like Tommy Wilson, who was Pipe Major of the Lady Victoria band.  As well as enjoying their company, there's great music and great craic. The 'Wheel of Fortune' competition brings benefits to the wider community by keeping our piping tradition alive.'
Pipe Major Donaldson advised that the identity of the pipers who have agreed to perform in February will be revealed on New Year's Day: 'I have a feeling that a few pipers and piping enthusiasts will be tired after the exertions of Hogmanay.  By announcing our field of competitors on January 1st, we hope to give them all a wee lift.'
---
[wds id="3″]