Details of the eagerly anticipated Field Marshal Montgomery Worlds Week concert have just been announced.
Entitled 'Impact' the concert blurb reads: 'Field Marshal Montgomery Pipe Band is one of the most influential and successful pipe bands of all time. Hailing from Northern Ireland, the band is led by Pipe Major Richard Parkes MBE, Pipe Sergeant Alastair Dunn and Drum Sergeant Keith Orr. With 63 RSPBA major championships to their name, FMM has won every major title available, including ten coveted World Pipe Band Championships, three 'Grand Slams', 14 Champion of Champions titles as well as 22 All-Ireland titles.
'FMM last performed at this concert in 2007, playing to a full house in their 'ReCharged' concert. Join the band at the prestigious pre-worlds event, which is hosted by the Glasgow Skye Association Pipe Band, and enjoy a musical programme rich in traditional and contemporary arrangements in celebration of the remarkable IMPACT the band has had on the pipe band world over the last 30 years.' 
The concert is a sure-fire sellout and tickets will go on sale shortly via the Glasgow Royal Concert Hall website here. Get in early for the best seats. Here's the concert poster: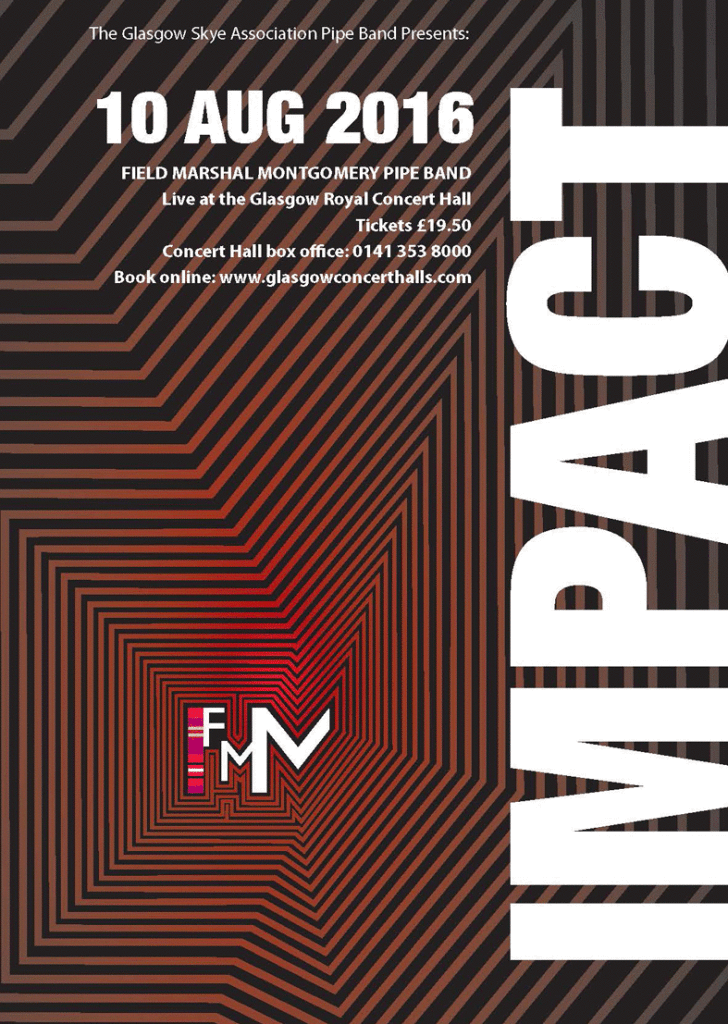 Pipe Major Richard Parkes spoke of the concert in his interview with Piping Press earlier this year: 'The Worlds Week concert is a great experience and it can give you momentum going into the Worlds. You have to work extremely hard to get up to speed for the concert but the last twice that we've done that concert, we've gone on to win the Worlds right after it. So there are good signs there that it makes the band work harder to create that momentum and that will be the aim, to have a good concert as part of a build-up for the weekend.'
Read the full interview here. Interested in listening to the band's 2007 concert? Click here for the CD or to download individual tracks.
---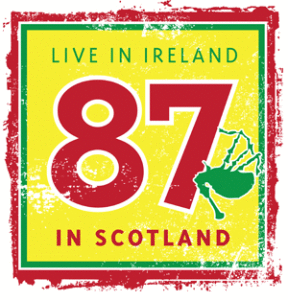 Still on the concert theme, don't forget the 78th Frasers' Celtic Connections concert next month. It's going to be another great event. Co-hosted by John Wilson and Bob Worrall, it will feature  many of the original band who took part in the band's groundbreaking Ballymena concert in 1987 plus a stellar range of Grade 1 pipe majors and leading drummers. Get your tickets here.
---
Finally we have the 'Just for Gordon' concert, also at Celtic Connections. Get your tickets here. Read more about the night here.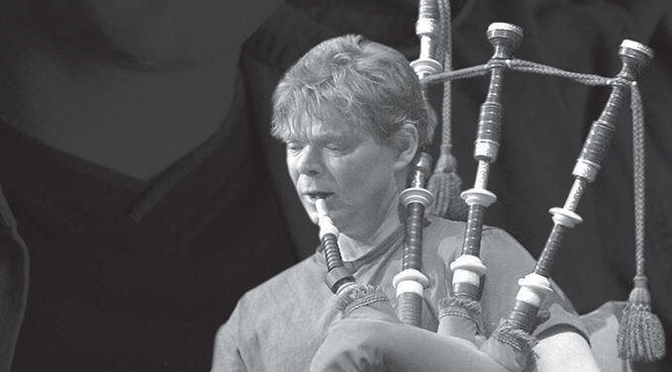 ---
---
---
Calling all pipe band snowbirds… be an early bird too…sign up now for the South Florida Pipe & Drum Academy and save $$$$![wds id="3″]