After a very distinguished career of more than 20 years, Ross Walker is standing down as Pipe Major of Boghall and Bathgate Caledonia Pipe Band.
Pipe Major Walker's final performance came today in the Medley at the World Pipe Band Championships. He is pictured above at yesterday's Qualifier with leading drummer Gordon Brown and new P/M, Ross Harvey. We are grateful to P/M Walker for speaking to us prior to the announcement and for giving us this short interview: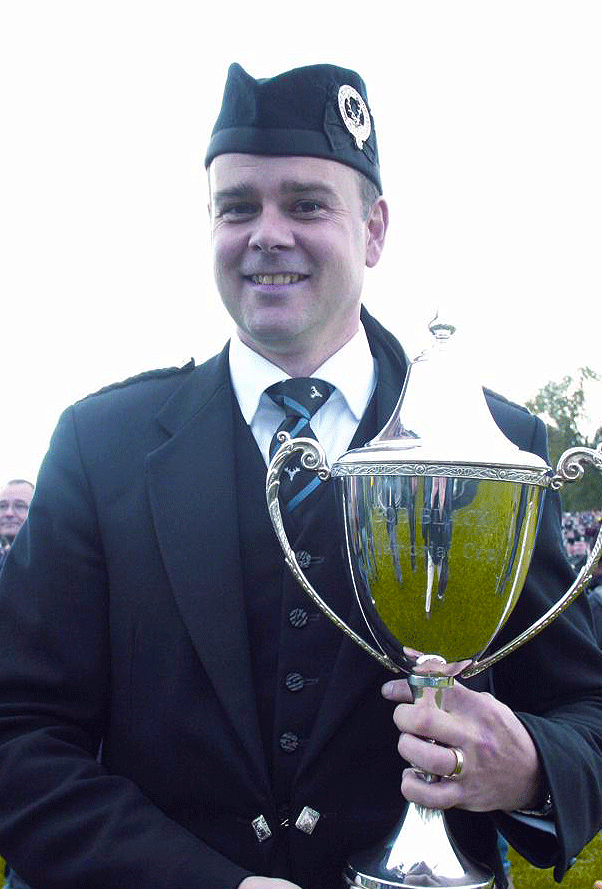 'It has been an honour and a privilege to lead the band over the past 20 years and I am grateful for the support and trust I have been given by the many pipers, drummers, committee members, sponsors and supporters who have been involved with the organisation in that time.
'Since I took the reins from my brother Craig at the end of 1995, we have achieved many things on the competition field and beyond and I will reflect on my time as Pipe Major of the Boghall with great deal of pride.
'I pass on the pipey's stripes to Ross Harvey who has been exemplary as my Pipe Sergeant over the past five years or so.  I have worked with Ross over the past three years to prepare for this moment and finally gave him 12 months notice to ready himself for the big job after last year's Worlds. I have no doubt that with his experience, knowledge and talent he is well prepared to lead the organisation for the next 20 years to even greater success.
'I'd also like to express my thanks to my Leading Drummer Gordon Brown who has been at my side  for the past 20 years.  I believe the musical relationship we developed was something special and the music we created defined the band over that time. I was lucky to have Gordon and I am extremely grateful for his support. There is no better person to help Ross Harvey settle in as Pipey.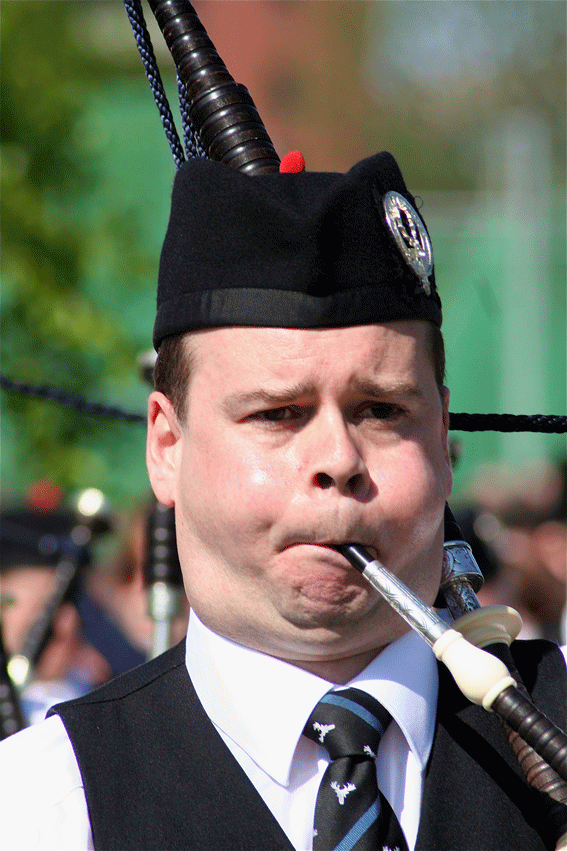 'I will remain forever part of the organisation, ready to help the guys in any way I can and I will be there to support Ross over the transition period so that the band is firing on all cylinders come the 2016 season. I look forward to watching the organisation blossom as the next chapter of the Boghall story unfolds.'
New P/M Ross Harvey said: 'I am honoured to have been asked to follow in Ross's footsteps. I hope I can cope with the responsibility and demands of running one of the best pipe bands in the world.
'I will naturally have my own ideas about things, but I am grateful for Ross's offer of assistance, though he insists he won't play with the band. In our leading drummer Gordon Brown we have an internationally acknowledged expert in the field and we will be working closely together over the coming winter to prepare the band for the 2016 season.'
Read more about P/M Walker's marvellous career here.
---
[wds id="5″]