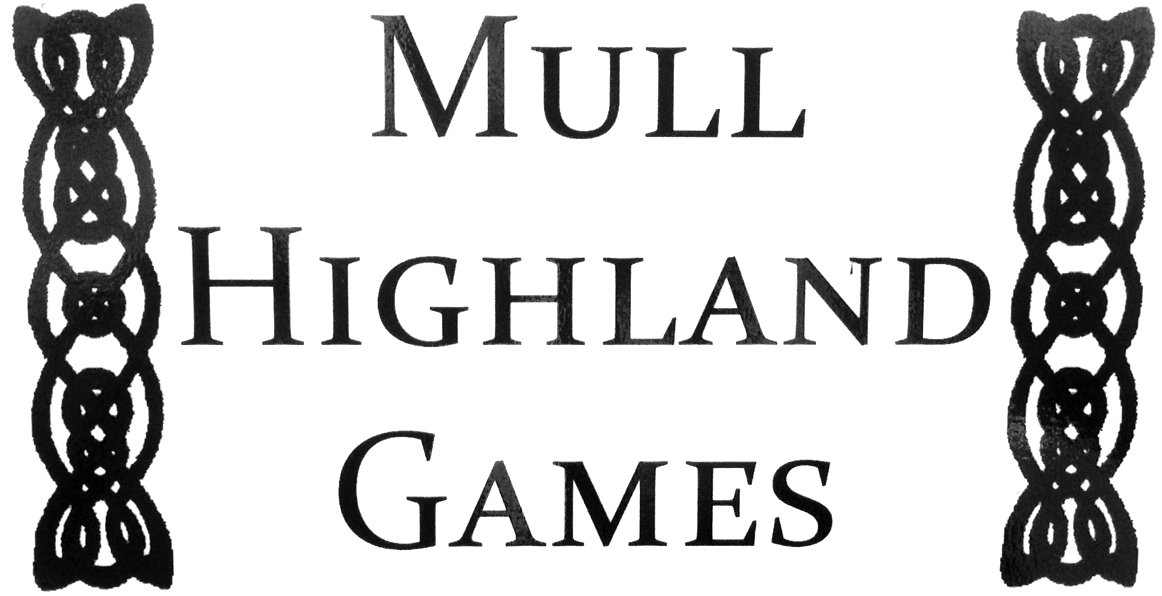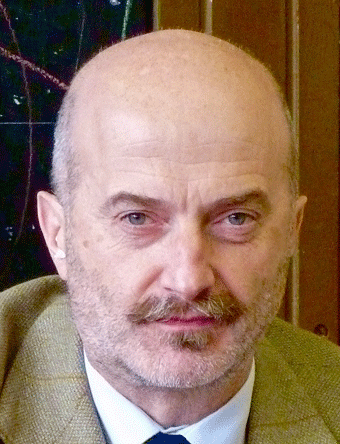 I know I keep harping on about how enjoyable the games are, but last week at Tobermory was a blast. We met up on the Wednesday night and went for a meal, we being my fellow judges, P/Ms Ian Duncan and Ian McLellan, Andrew Frater, and piping convenor Torquil Telfer and our respective ladies. 
Ian Mc is involved in the compiling of the new Argylls book of pipe tunes (Ian served in the regiment and piped under Andrew Pitkeathly). The book is making progress and will feature tunes by Argylls and about Argylls, with regimental tunes prepared by the Army's Gordon Rowan. I was glad to hear that Peter MacInnes's tune Lt John Young, Assam Regiment, would be included.
This is sure to be a book that sells well. Just look at some of the accomplished composers whose work the compilers have to draw on: George MacIntyre, John MacLellan, Dunoon, Willie Lawrie, Ron Fleming and John MacKenzie, to a name only five. Though their tunes are well known and well published, to have them all in one volume will be a major selling point I feel.
We talked of all the other usual piping things, and then an early night for the early boat the next day.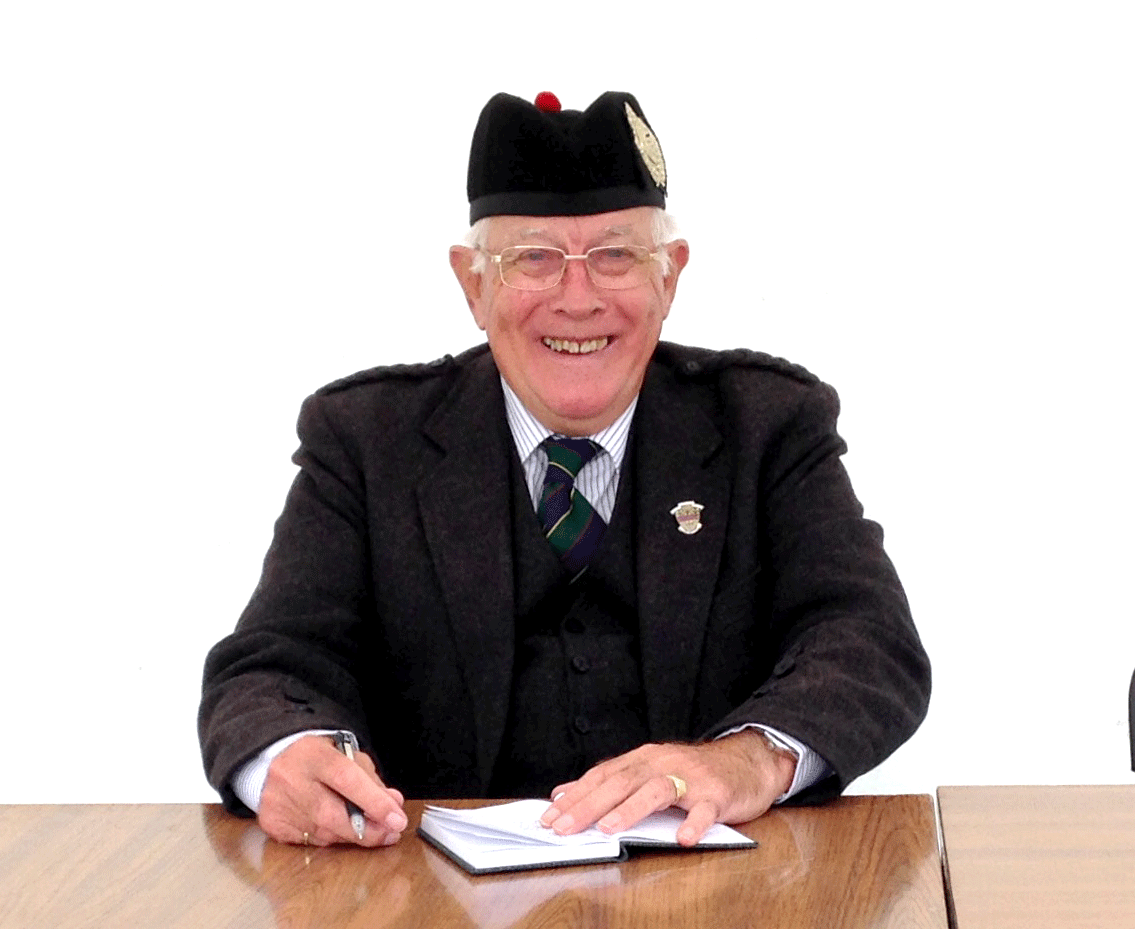 A refreshing blast of wet, fresh island air as we rounded Kerrera, and we were soon at the pier and the bus for Tobe. Once there, a second breakfast courtesy of the Tobermory Hotel, and then a taxi up the hill to the games park. Only six entries for the open piping so we delay the start to see if anyone comes off the late boat. They don't, and Ian D and I toddle off to the piobaireachd tent to discover it has been taken over by the heavies. Gently lifting the kit bags off the table (you don't want to get on the wrong side of these giants) we receive the first competitor, Colin Campbell, Aberlour. Three tunes are asked and Donald MacLeod's Lament for John Morrison of Assynt House  given.
Fortunately Colin had the music with him and I made a mental note to copy it from D McL Book 6 when I got home. He played well on a nice instrument, if a little slow and slightly short on phrasing in the T&C. Whilst waiting for the next player, Ian told me of his early teaching. His first instructor was his father Jock, that fine folk singer. Dad gave him the rudiments and then Ian had spells with James Robertson, Banff and of Farewell to the Creeks fame, Bob Nicol, Dr MacKay at Laggan and P/M Bill Hepburn, Turriff. Quite a pedigree.
A couple more tunes and it was off for lunch and a chance to enjoy the Oban High School band under P/M Angus MacColl (pictured top). They sounded and played very well and it was not a surprise to me when they placed so highly in their grade at the Scottish Championships.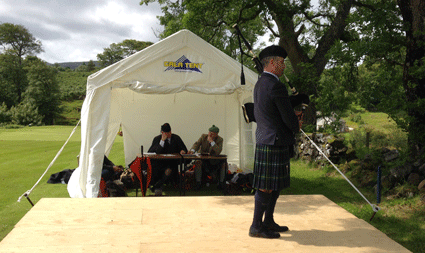 Tobermory is a traditional games, high on a hill overlooking the village with views of the sea and mountains. No bouncy castles, sideshows or any such palaver, just races, dancing, piping and those heavies. We get back to the tent where one in the group is spraying doses of liniment or its modern equivalent, onto his enormous triceps, biceps and other beefy bits. As we are about to choke, the fearless games chairman Bobby MacLeod Jnr appears to give a tongue lashing. Didn't he know this was the piobaireachd tent, these are musicians, off with you! And off they duly went shouldering their gear, meek as you like….and Bobby lived to tell the tale!
On came Angus MacColl junior with End of the Great Bridge. This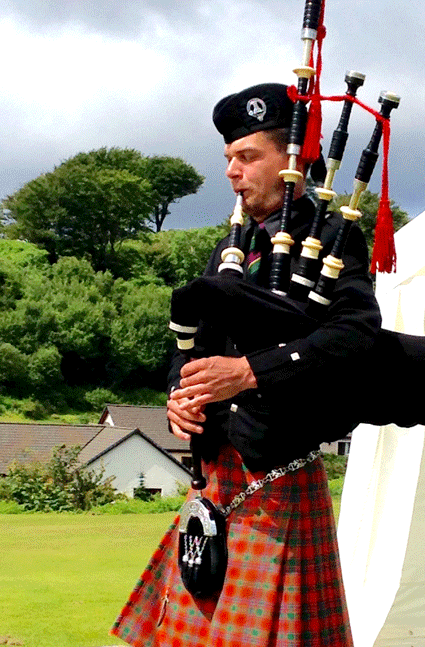 young piper is maturing into a fine player. Everything about his presentation echoed his father's masterly teaching.
To close the ceol mor on came father. He was asked for Cabar Feidh Gu Bragh, and so we had two of wee Donald's tunes in the one day. Angus, it is said, relishes playing under the  piobaireachd tree at Tobermory. Local memory recalls one evening a few years ago. The games were over, a gentle breeze, the sun going down and on he came with MacFarlane's Gathering, the sound of his perfect pipe filling the evening air for miles around….
He wasn't bad this year either. Here's a clip:
Marvellous playing and first prize, no question.
There was time at the end to enjoy the rest of the games before following the band down the hill to the bus and boat. A homeward bound piping ceilidh ensued in the bar in true West Highland style. The tourists were thrilled to have stumbled upon such a scene: MacBrayne's steamer, non-stop piping, a few drams. Did ever a sea journey pass so quickly? Here's young Angus entertaining us:
It brought back to mind the early days at Tobermory. One trip home I remember well featured the piping of Dougie Ferguson and chat with Lesley Craig the adjudicator. Dougie was always one for encouraging young pipers…….. 'The trouble with you Wallace', he said, 'is that you've nae music', and with that he returned to the ceilidh and the water of life. Always knew how to cheer you on did our Dougie.
The pier, and off we stumble for another night in Oban, more music and scintillating craic. Tobermory? You can't beat it.
---
[wds id="13″]