All eyes on the Uist & Barra contest tomorrow, the first professional event of the year. Once more the organisers have attracted a top class field of pipers. Stay tuned to pipingpress.com for first results and comment on the day. U&B Piping Convenor John Angus Smith has sent this:  'The Glasgow Uist and Barra Association announces the running order and piobaireachds for Saturday's Annual Piping Competition:  
Pìobaireachd
1. Roderick MacLeod, MBE – Isabel MacKay
2. Pipe Major Gordon Walker – The Battle of Auldearn No. 2
3. Peter McCalister – Lament for MacSwan of Roaig
4. Angus MacColl – The End of the Great Bridge
5. Gordon McCready – Lament for Donald Duaghal MacKay
6. Glenn Brown – Beloved Scotland
7. William McCallum – Lachlan Campbell of Kintarbert's Fancy
8. Iain Speirs – The Prince's Salute 
9. Faye Henderson – The Earl of Antrim's Lament 
10. Douglas Murray – Lord Lovat's Lament
11. William Geddes – The Old Man of Shells No. 1
12. Finlay Johnston – Farewell to the Laird of Islay 
13. Chris Armstrong – Patrick Òg MacCrimmon's Lament
14. Callum Beaumont – Lament for Ronald MacDonald of Morar
March, Strathspey and Reel – Hornpipe and Jig
1. Bill Geddes
2. Douglas Murray
3. Chris Armstrong
4. Finlay Johnston
5. Craig Sutherland
6. Iain Speirs
7. Alasdair Henderson
8. Callum Beaumont
9. Roderick J MacLeod, MBE
---
D Naill Pipe Chanter:
10. Gordon McCready
11. Glenn Brown
12. William McCallum
13. Angus MacColl
14. Pipe Major Gordon Walker
Judges – Iain MacFadyen, Willie Morrison, Captain (Retired) Stuart Samson MBE
Live streaming will be available through Livestream via the College of Piping website (http://www.collegeofpiping.org/uist-barra-order-of-play-streaming-info/), starting 9am – whilst the streaming will be available free, we would ask that anyone joining online makes a small donation using the Donation facility – all donations received will go towards the running costs of the competition.
We look forward to welcoming everyone to an excellent day's piping.  Tickets at the door – £10;  16 and under £5.'
---
Entry forms for the SPA Professional and Adult Amateur competition are available here.
---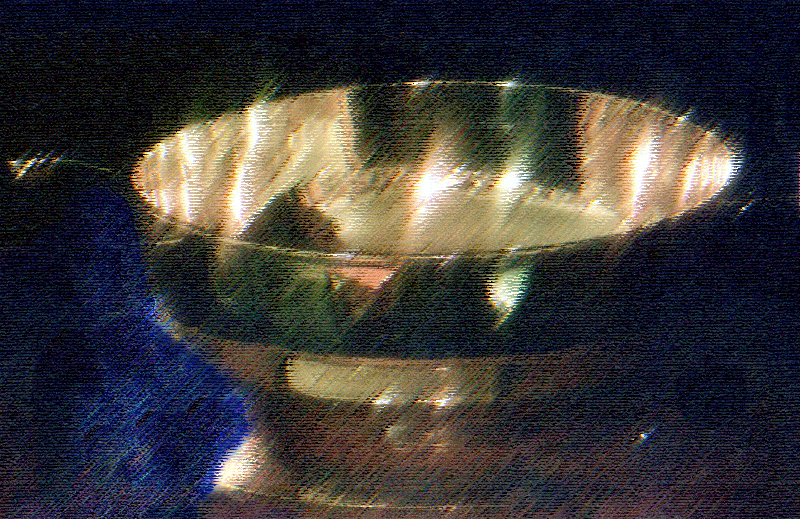 Over in Edinburgh there will be just as much excitement at the Piobaireachd Society's Archie Kenneth Quaich contest for amateur piobaireachd being held in the Royal Scottish Pipers' Society Rooms. Here are the runners and riders:
1. Michael McGowan ~ Lament for Mary MacLeod
2. James Kenny ~ Lament for the Viscount of Dundee
3. Michael Graham ~ You're Welcome, Ewen
4. Chris Ogilvie ~ Salute to Donald
5. Andrew Frater ~ Tulloch Ard
6. Stephen Anderson ~ Lament for Donald of Laggan
7. Andrew Park ~ Too Long in this Condition (D MacDonald)
8. Allan Harper ~ Lament for the Rowan Tree
9. Leslie Barrett ~ Glengarry's Lament
10. Tom Graham ~ Field of Gold
11. Alasdair Morrison ~ The Massacre of Glencoe
12. Michael Parr ~ Lament for the Iolaire
13. Gregor McCulloch ~ Corrienessan's Salute
14. Iain MacDonald ~ The MacFarlanes' Gathering
15. Jim Dougal ~ Andrew MacNeill of Colonsay
16. Susy Klinger ~ Fair Honey (A Mackay MS)[wds id="4″]
---
17. Robert Frater ~ The Phantom Piper of Corrieyairack
18. Stewart Gaudin ~ Lament for Donald Duaghal Mackay
19. Lachlan MacDonald ~ The Marquis of Argyll's Salute
20. Bob Low ~ The Black Wedder's White Tail
21. Matthew Cornetto ~ The Little Spree
22. David McLauchlan ~ Nameless – 'hindro hindro'
23. John Forbes ~ Sir James MacDonald of the Isles' Lament
24. Walter Gray ~ Lady Doyle's Salute
25. John Frater ~ MacLeod's Controversy
26. Dugald MacLeod ~ Black Donald's March
27. Alistair Lennox ~ The Groat
28. Tom Peterkin ~ Lament for Captain MacDougall
 Again, results as soon as we have them.
---
The National Piping Centre are running an auction of a handsome Windsor chair, the proceeds going to a very worthwhile cause – the Donald Macleod Memorial Competition held each April in his home town of Stornoway. The Centre has already done much to support the competition by donating proceeds from its livestreaming of the Glenfiddich Championship to the Donald MacLeod. Well worth supporting this endeavour too.  The video can still be viewed on The National Piping Centre website at www.thepipingcentre.co.uk/livestream and donations are still very welcome online. There you will also have the opportunity to bid for the chair.
---
To the 214 BB reunion tonight and a welcome opportunity to catch up with old comrades. Sadly missing will be the good humour and friendship of Douglas Elmslie, but, if it is any consolation, he will be in everyone's thoughts.
---
Lee Moore of the East Lothian Piping & Drumming Trust: Please find attached details and booking form for the ELPDT Easter School at Cockenzie and Port Seton British Legion from 13 – 17 April 2015. Please return the booking form asap if you are interested in attending. East Lothian Pipes and Drums Trust; T: 07720261306; E: bagpipetutoring@gmail.com.
[Click here ELPDT Easter School 2015]
---
The Scottish Fiddle Club of Colorado has been in touch:
Dear Scottish Fiddle Club Friend:
Following are links to the YouTube performances that the Scottish Fiddle Club of Colorado has produced so far. We hope you will enjoy these, and pass them on to friends. Thanks very much – Ken McIntosh
Scotland the Brave: http://youtu.be/hf1JVuh5T1o
Clan Munro Strathspey: http://youtu.be/n44qsVZhtCw
Bonnie Brae Jig Set: http://youtu.be/cC9dbzYXn5M
Bonnie Brae Reel Set: https://www.youtube.com/watch?v=JEbuwq33hhs
---
The Russian town of Sochi is looking for pipe bands to attend its local traditional arts festival. Here's some info received:'Dear Friends, The Krasnodar regional public organization International youth club ensembles of folk dances "Russian Cossacks" expresses its appreciation and has the honor to offer participation in the festival in Russia. We are organizing the international festival in cooperation with the government. Our organization is affiliated with CIOFF®, I.O.V., CID. We invite following groups at the festival:  Wind band , Bagpipe band, Music band, brass band, Folk Dance, Modern Dance, Music Band, Dance Theatre, Drummers Group, Wind band, Circus, Choir, Street artists, Majorette and others.
1. Accommodations of all the participants will be provided free of charge by the Organization Committee during the festival .
2. Participants will stay in minimum at 3* star hotels, near the sea.
3. Breakfast, lunch and dinner of the participants will be provided free of charge by the Organization Committee during the festival.
The festival is held in Russia. The city of the festival is Sochi. Sochi is a capital of the Winter Olympic games 2014. City Sochi is situated near the Black sea. The festival is held in the Olympic Park. Performances of the participants are in Sochi Park.Sochi Park is analogue of Disneyland.'
Contact: festivalruss@gmail.com