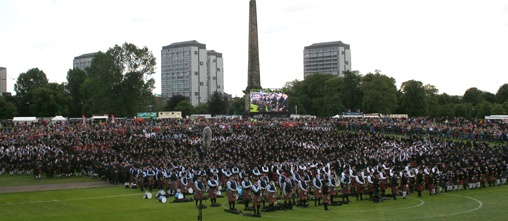 By Robert Wallace
We read, and see, plenty about the big boys (and girls) and their triumphs in the Worlds Grade 1 – and deservedly so. Yesterday, for example, we printed a full list of all the winners of this coveted title and some photographs, and judging by your response it has been very well received.
But what about the rest of us? Those Worlds winners who had just the same satisfaction, albeit in the lower grades? We believe these achievements should be recognised in similar fashion and today we are launching a feature open to everyone: 'The Day We Won the Worlds'.
We want to record for posterity the hard work and the thrill of victory experienced by winning bands in any or all grades. It might be Juvenile, Grade 3, it doesn't matter. Nor does it matter what year.
So tell us about the hard work, the emotion, the fear of failure, the years of trying, that your band went through before finally clinching a Worlds trophy. Let us have your thoughts, stories, and photographs: make sure your band's achievement is not lost in the mists of time; make sure your success is more than just a name on a trophy. Email pipingpress@gmail.com.  Make sure your success is more than just a name on a trophy. To get the ball rolling here's my own short memoir from the Juvenile grade…..