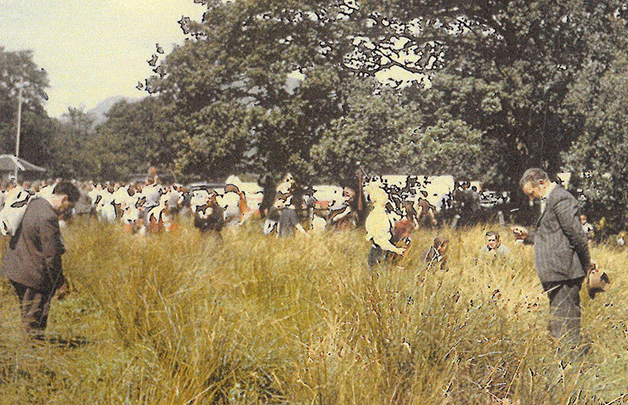 In my youth, I had the great privilege of being accepted by the traveller community, thanks to my 'adoption' by the late, great ballad singer Jeannie Robertson. They reckoned I had a good voice and many times I was assured by the likes of Jeannie and Belle Stewart (Blairgowrie) that I had the 'coinneach', a quality of voice but also of expression which caused the hairs on the back of the neck to stand.
No greater accolade could be had. It permitted me to have intimate contact with the travellers – their values, their talents in general, among which music was the outstanding virtue. Any traveller who 'had the music' enjoyed the reputation which went with it.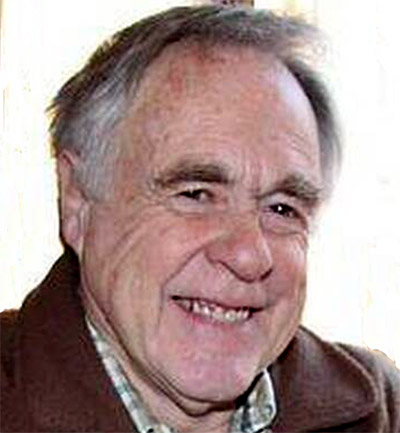 By Andy Hunter
Piping in Jeannie's entourage was of supreme importance and they had a piping culture second to none. They knew all the great composers and the piping stars. They called the professional pipers 'classical hands' and had great respect for their prize winning. 
I deplore the fact (although I understand it) that persons who did not share my privilege, referred to them as 'tinky pipers', an expression which they freely used to describe any charaltan or badly taught piper.
My natural reaction was anger, because I knew otherwise as there were (and till are) magnificent traveller pipers with a feeling for the music which is so rare nowadays except in those Highland communities still intact.
My first contact with a traveller piper was at my home in the rural Dunbartonshire village of Hardgate nestling in the foothills of the Old Kilpatrick Hills. This was a scrap dealer who toured homes and farms collecting scrap metal and heaping it onto the back of an old lorry.
One day, I happened to be playing my pipes in the back garden when this young man appeared behind me attracted by the sound of the pipes. We sat on the lawn and had a long conversation about pipes and he admitted to me that he was not a 'scientific piper' but derived enormous pleasure from playing.
He had found an excellent venue, the Highlanders' Institute in Glasgow, where once a week there was a kind of 'go as you please', a true pipers' ceilidh where everyone had the right to do a turn. He then played for me and I was famously impressed by his fashion of stepping out his marches.
His whole body was in it, and the result was electrifying. I did not know it at the time, but my new friend in piping was none other than Ecky Macphee. We then met up regularly at the annual Luss games and I came to know a close relative of his, 'Big' Willie Macphee, well known in Scottish folk music circles.
He was a piper too and also possessed the gift – but Ecky was the star. I used to take enough sandwiches and tea for the three of us and we enjoyed these sitting on the grass near to the piping platform.
One year, 1964, I took a wonderful photograph (see top of article) of Ecky squatting in rushes, Willie Macphee, hat in hand, and an unknown traveller, listening with great reverence to Donald MacLeod tuning up prior to going on the board. In the photo is also Maurice Pert, Pipe Major of the Singers' Pipe Band in Clydebank (coat over shoulder). Donald MacLeod swept the board that day!
I have no recordings of Ecky, but Jeannie's 'guid brither' (brother-in-law) Isaac Higgins has been recorded, and Alan Lomax used two excellent pieces in his album 'The Berry Fields of Blair'. My close friend and collaborator here in Brittany, Patrick Molard, has commented on the natural flow and musicality of his playing. In other words like all good players, tinkers or not, he had something to say and he had the wherewithal to say it.
By the way, I much prefer the Aberdeenshire term for travellers – 'the gae'n aboot folk'.
So where and how did they learn? Jeannie's husband (Donald Higgins) told me they used to get as close to any competing board as possible and soaked in every detail. (He knew enough to tell me that Willie Ross did not necessarily play the settings published in his collection when he competed.)
Also, there was the Territorial Army. At one time the TA battalion in Aberdeen comprised almost completely of travellers who enjoyed the advantage of free reeds, free bags and, above all, free tuition.
Donald mentioned that George Cruikshank was among the pipe majors he had served under. Jeannie's father, 'Piper Donald', was a professional soldier. But the man that they all named as their ancestor was Pipe Major John Stewart of Pitlochry. Of course one has to admit there are atrocious tinker pipers  playing the simple ditties the tourists want to hear, decked up in full no. 1 dress, but believe me there are others who merit our respect and admiration.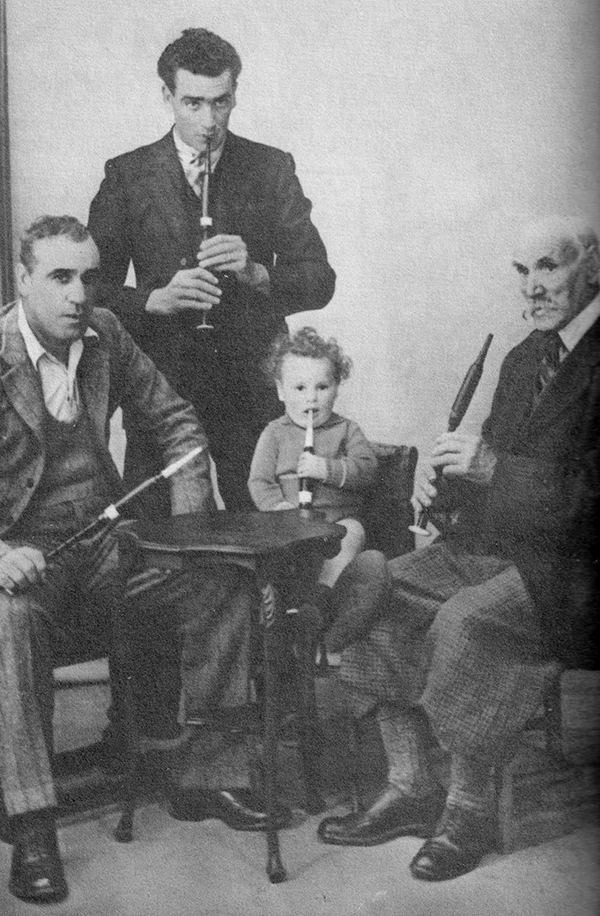 The travellers all used a form of canntaireachd which they called pipe-diddling. Jeannie's brother in law told me that there was a difference in style between the east coast and west coast. I was also assured that there was another form of 'diddling' for fiddle music.
A couple of light-hearted tales to finish. One day in the car park at Luss Bay on Loch Lomondside, I witnessed a traveller piper playing for tourists. He was using a make-shift bag made out of a car inner tube! A distinguished gentleman approached him and asked if he could play a tune on his pipes. Permission was granted.
I was informed by a local that the gentleman in question was none other than Sir Ivor Colquhoun, the local clan chief! The close relationship between the Scottish aristocracy and the travelling people is well described by the traveller Betsy White in her autobiography.
There was a traveller piper who used to play outside houses in Hardgate. He wore a dark blue doublet, kilt and sword belt with a magnificent long feather in his balmoral. I described him to Jeannie and she identified him immediately as 'The Big Turn' his traveller by-name. He was so named because he always took a wide turn when marching back and forwards!