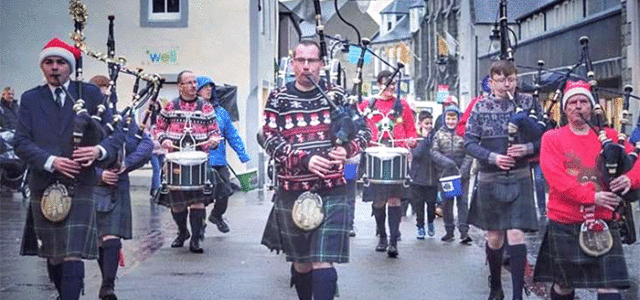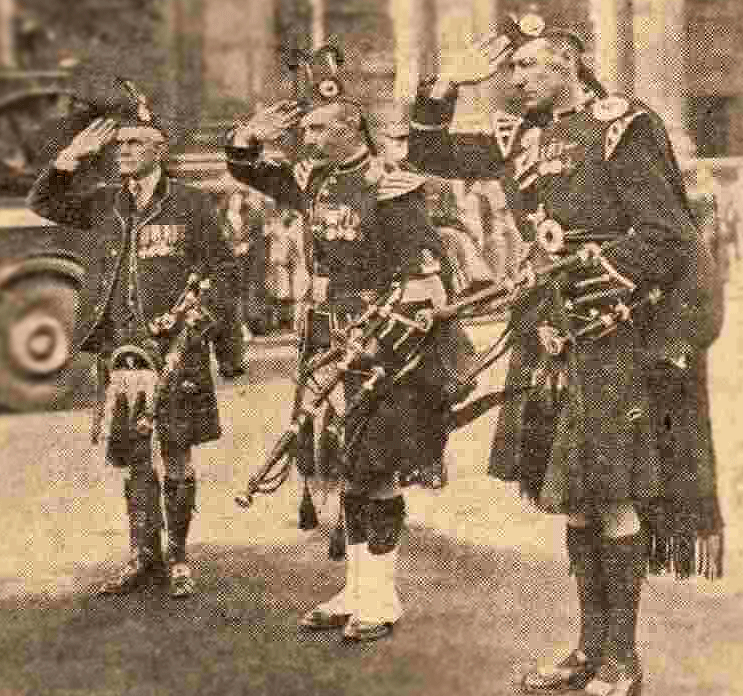 Lots of responses to recent articles on PP and I'll try to tidy some of them up today. On World War 1 hero, Pipe Major David Anderson and the penguin piper picture, reader Ron Abbott writes: The piper in the photo in the Antarctic with the penguin is Gilbert Mitchell Kerr, born at Glencorse in 1870. During the 1890s/early 1900s, Gilbert Kerr was a Volunteer/Piper of the Queens Edinburgh Rifles and subsequently the 'Dandy 9th' Royal Scots.
'His older brother, namely Duncan Kerr (born 1868 in Glencorse) was Pipe-Major of the same battalion and regiment at one point. Gilbert went on a number of expeditions to the Arctic and the Antarctic, including at least one expedition with Capt. Robert F Scott.
'In 1915, the same bagpipes were donated to the 15th (Service) Battalion, Royal Scots and said to have been the very instrument played by David Anderson. There are a number of articles which specifically mention this.
'The 20th January 1932 edition of the Edinburgh Evening News (and other newspaper articles) contains a short article about Pipe-Major David Anderson and the bagpipes.
'It mentions that he (now Constable David Anderson) was presently a piper in the Edinburgh City Police Pipe Band. It adds that he had been Pipe-Major of the 15th Bn. Royal Scots, was badly wounded in 1916 and that his bagpipes had been damaged and lost, and that he much regrets this as they had been the ones taken on the 1911 Arctic expedition.
'As for Gilbert Kerr, the man with the penguin; he was to die in Edinburgh in 1919 of influenza (presumably the Spanish Flu). I don't know when/where Anderson died.'
That's very informative Ron and Stewart Gardiner has confirmed that P/M Anderson died around 1967 in Edinburgh (see Comments). Our picture at the top is of major historical significance and has been supplied by Ron from a 1932 edition of the Sheffield Daily Telegraph.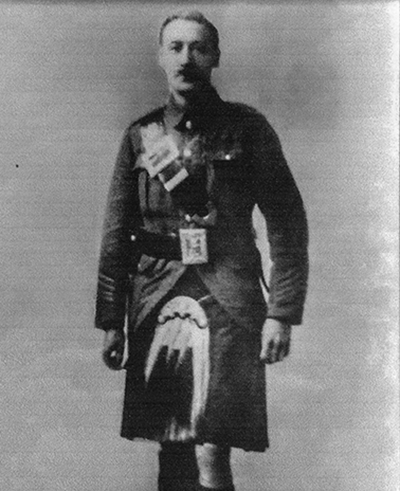 The caption reads: 'Three famous pipers G Findlater (VC in 1897, D Laidlaw (VC in 1915), D Anderson (Croix de Guerre 1916) salute the Cenotaph after laying a wreath'
Findlater is George he of the Gordons and the eigthts of Dargai, Laidlaw is Daniel of the KOSB and the hero of Loos, P/M Anderson whose bravery was featured this week.
I think this will be the first time this historic picture has been published for the piping community. Certainly in 30 years of piping journalism I have never come across it. Therefore, in keeping with the Christmas spirit, here's a higher resolution version those so minded can download and print out. A great image to have on the wall of your piping room.
---
Former Red Hackle piper Alan McGhie has supplied names for the picture used in our series on the band and its noted pipe major John Weatherston.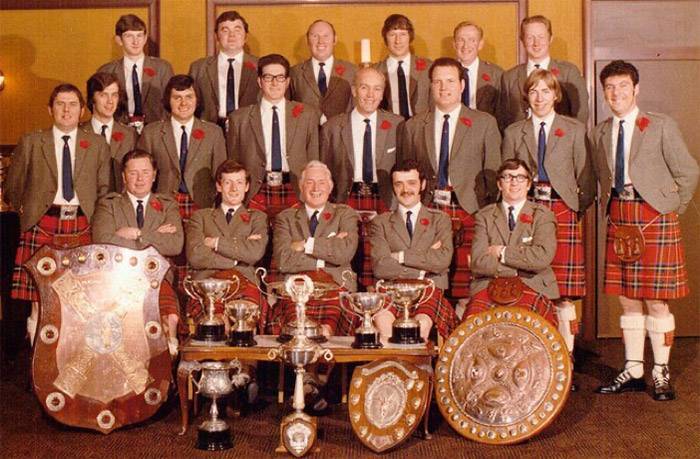 Alan writes: 'My son drew my attention to your interesting article on the Red Hackle band, and I can provide most of the names, though regrettably not all. It was 47+ years ago after all! The photo was taken in 1972, when we are wearing day kilts and formed around our trophies.
'Back row (l – r): piper David Haddow (ex-Knightswood Juveniles), piper Ronnie Archibald, piper (later P/M) Malky MacKenzie, piper Jim Kennedy, bass drummer Eddie Huntly, piper Tom ??
'Middle row: side drummer ??, tenor drummer ??, tenor drummer David McGavin (who later married Johnnie Weatherston's daughter), piper Colin Murray (a very fine player), Drum Major Rab Dowdes, side drummer Jim Gunn, piper Alan McGhie (me!, also ex-Knightswood Juveniles), side drummer Alastair Haughey.
'Front row: L/D Wilson Young, piper Philip Taylor (who piped at my wedding in 1973), P/M John Weatherston, piper Tommy Cuff and P/Sgt Iain MacIntyre.
'Nineteen of us in total, though perhaps one or two could not attend the photo session. But pipe bands were smaller in those days – now the drum corps alone is almost bigger! You jogged my memory of many happy, if sometimes challenging, days.'
---
Finally today Jim Barrie has been in touch regarding the Jim Hardie recital he recorded in Red Deer, Alberta in 1985. Jim writes