The winner of the Shasta Piping Society of California's ceòl mòr composing contest, P/M Ben Duncan, was announced on Monday. Today we enjoy the other excellent pieces that made the prizelist in the 2020 contest. The composers are pictured above (l -r): Jori Chisholm, John Dew and Zephan Knickel.
The second place tune was by Jori Chisholm. Jori writes: 'My tune title is Nameless, A Lament (2020). Thanks again to the SPS for putting this contest together. It's a great contest and adds so much to our community.'
Listen to Jori performing his piece: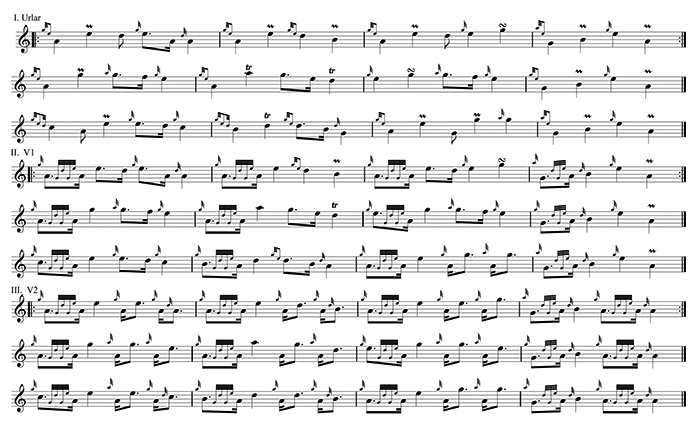 Above is the urlar and first couple of variations of the tune. You can download a full score here:
For the first time in this competition, judged by Bill Livingstone, Chris Terry, Robert Wallace and Greg Wilson, the third prize was split between John Dew of Crieff and Zephan Nickel of British Columbia.
Here is John playing his tune: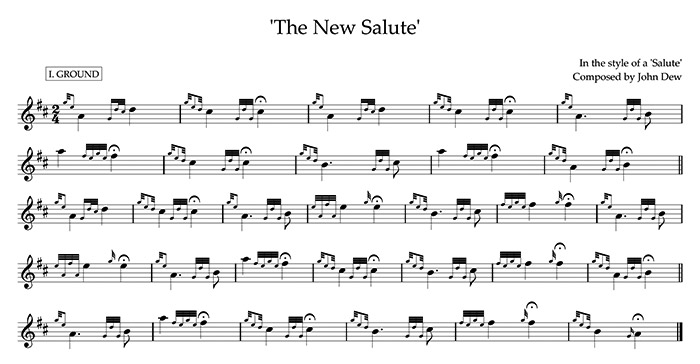 Download a full score here:
---
---
And finally the tune from Zephan Knichel. A current member of the Simon Fraser University Pipe Band, and former member of the defunct Alberta Caledonia Pipe Band, Zephan competes as an open level soloist in North America, and in B-grade competitions for both piobaireachd and light music in Scotland. He has competed for the Silver Medals at Oban and Inverness for the past two seasons, earning a third prize at Oban in 2018. Jack Lee is Zephan's tutor.
His tune is entitled A Salute to the Arthurs. Here he is performing it: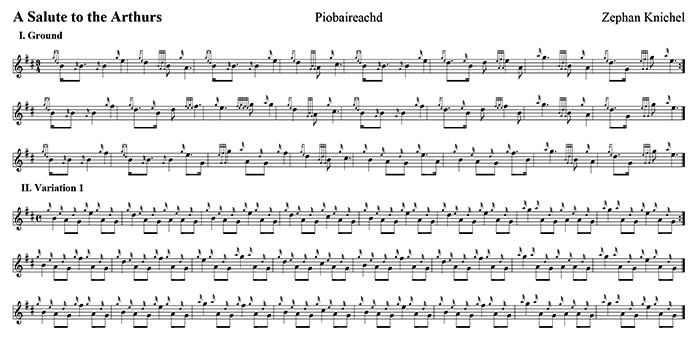 Download a copy of the work:
---