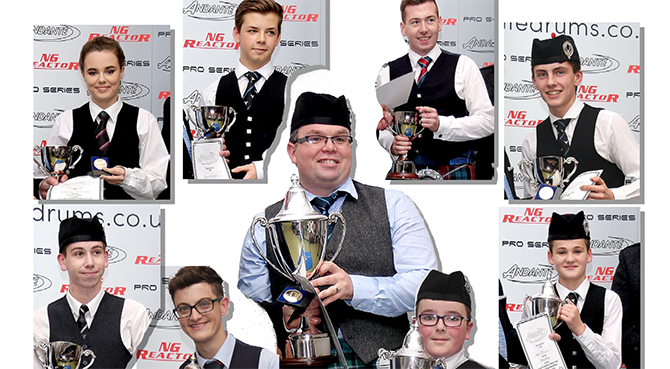 If agreement can be reached the RSPBA's World Solo Drumming will be moved to a new date for 2020, December 5. The change follows discussions between the Association's Music Board and the hosts Glasgow Caledonian University.
Interested parties are asked to offer their views on the date change by August 24. In other changes: A new Adult Section for tenor drummers will be added with the title of the tenor drumming event changing to World Solo Tenor Drumming Championship and prizes in all tenor events will increase to the top six placing.
To increase the scope of the International Qualifier events for Adult Snare Drummers, discussions are underway with current and new global partners.
RSPBA Director Kevin Reilly: 'We are pleased to share that despite the current challenges we face with the COVID 19 pandemic the Music Board have continued to meet online.
'This has ensured that the Music Board business has been maintained and where additional meetings have been held to review Competition Format and the World Solo Drumming.
'Normally the Music Board meetings would complete in April as the outdoor season goes live then resume in September. However, we have decided to change this approach and have maintained a regular meeting schedule.'
More here.