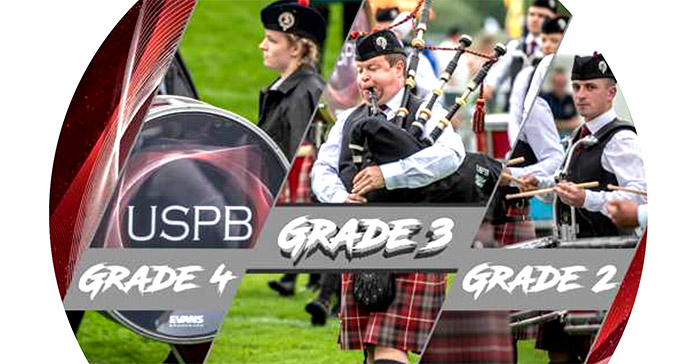 By Douglas Adam, Uddingston Strathclyde Executive Committee
I am delighted to announce that USPB is creating an academy structure to ensure the long-term future of piping and drumming in the central belt of Scotland. With its history dating back to 1972, Uddingston Strathclyde Pipe Band has a proud heritage as a member of the RSPBA.
The organisation is now embarking on a new chapter in its history to deliver a sustainable model capable of delivering long term success. This will take the form of a pathway for talent to progress from learner to senior levels with an academy structure in place that will attract a broader pool of talent from across the country.
To achieve this goal, the organisation is forming a Grade 3 band to complement our Grade 4 and Grade 2 bands. The Grade 3 band will offer a logical step for those progressing their talent from the lower grades and will offer a continued involvement in the pipe band community for those who have competed at the higher levels but who can no longer offer the commitment required.
These players have much to offer by developing talent through teaching, and that will enable others to play at the highest level. With the introduction of the new Grade 3 band, Uddingston Strathclyde provides a playing environment to suit all levels of ability.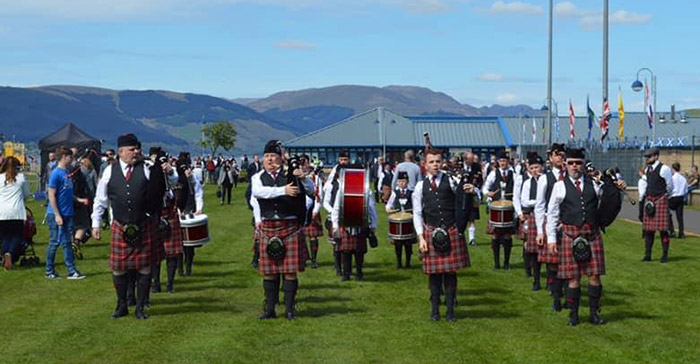 Based in Tannochside area of Uddingston, Lanarkshire, there is easy access to our practices from the M8 and M74 motorways. We are 20mins from Glasgow and 30mins from Bathgate.
USPB now welcomes interest from pipers and drummers wishing to join our new G3 Band. We also welcome new members to our Grade 4 band. Bios of our P/Ms and L/Ds: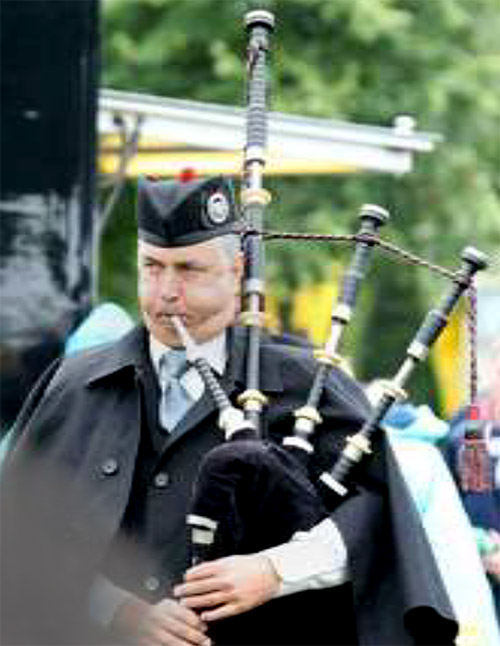 P/M John Bowes – Grade 2: John was taught from age eight by P/M Johnny Barnes of Polkemmet. He went on to play with the Grade 1 Toyota Pipes & Drums under the leadership of P/M Hugh MacInnes. A move to the famous B-Cal (British Caledonian Airways) followed, and after four years John joined Glasgow Skye under P/M Kenny MacLeod.
For the 16 years after that he played with Scottish Power and then had three seasons with Strathclyde Police. Having taken USPB Grade 3 into Grade 2 in the space of a season, the band is now challenging to be promoted to Grade 1. Outside of pipe bands, John enjoyed a successful solo career in his youth.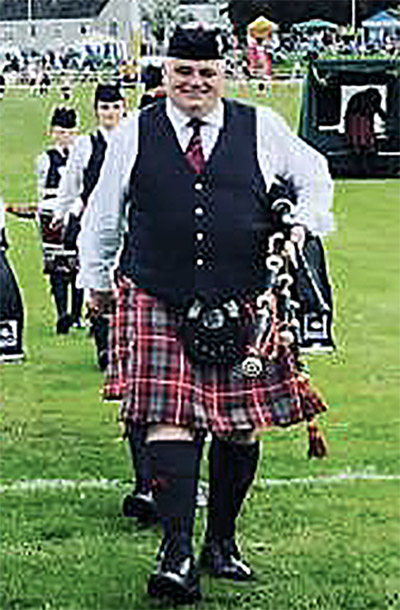 P/M Ian MacGregor – Grade 4: Ian was orginally taught by Kenneth MacLean leading to his first pipe band, the 182nd BB in Bishopbriggs and then on to Bishopbriggs Pipe Band. Ian has had an illustrious piping career, playing for Pitlochry's finest, the G1 Vale of Atholl band, then Toyota Pipes & Drums, then winning the G4 World Championship with West Coast Highlanders.
There then followed spells at Mauchline & District and in his early days he was P/Sgt of Kirkintilloch, P/Sgt of the Baron of Lee and P/Sgt of Milngavie.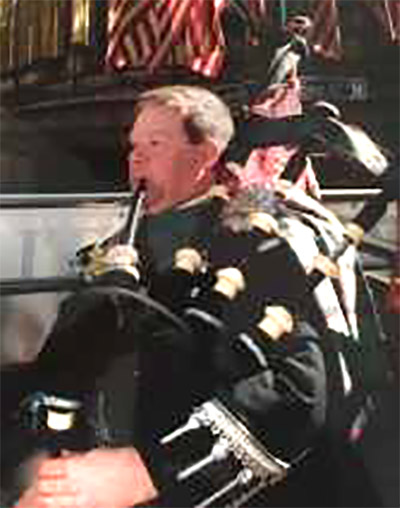 P/M Alan Minty – Grade 3: A resident of Uddingston, Alan was taught at the famous College of Piping from age 10 along with Ian McGregor by Kenneth Maclean and later had lessons from Neil Smith and Hugh MacInnes. Alan holds the RSPBA's Advanced Music Certificate. He started his pipe band career with Bishopbriggs Pipe Band in Grade 3 and 2 then moved to the Grade 1 Toyota Pipes & Drums.
Thereafter he played with Black Bottle and Scottish Power, gathering 19 years experience in Grade 1. He is a founder member and Pipe Sergeant of the current Uddingston Strathclyde Grade 2 Band. A former 'Young Piper of the Year' more years ago than he wants to remember, Alan had a successful senior solo track record including a performance at the Glenfiddich Championship.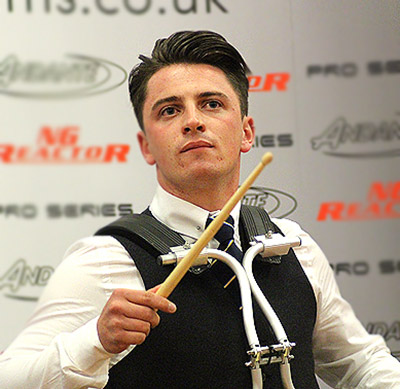 L/D Grant Cassidy: Grant is a young dynamic snare drummer, percussionist and teacher who has been full time with the Red Hot Chilli Pipers since 2012. He started drumming at the age of six under the tuition and guidance of Bert Barr (former World Solo Champion and veteran Shotts & Dykehead Drummer), and his father John Cassidy.
He began his drumming career within the North Lanarkshire Schools Pipe Band programme. He later joined Shotts & Dykehead at the age of 13 under the leadership of 16 times World Solo Champion Jim Kilpatrick. After a short spell at Inveraray under Steven McWhirter, he spent four years with the St Laurence O'Toole band under the leadership of Stephen Creighton where he has won a number of drumming titles, including the Grade 1 World Drumming championship.
In 2018 he took over the role of Leading Drummer from his father to now lead USPB Grade 2 into Grade 1. His record of achievement is: eight time consecutive World Solo Juvenile Champion 2006 – 2013; four time World Champion Drum Corp; three Champion of Champions titles; 5th place at 2018 World Adult Solos.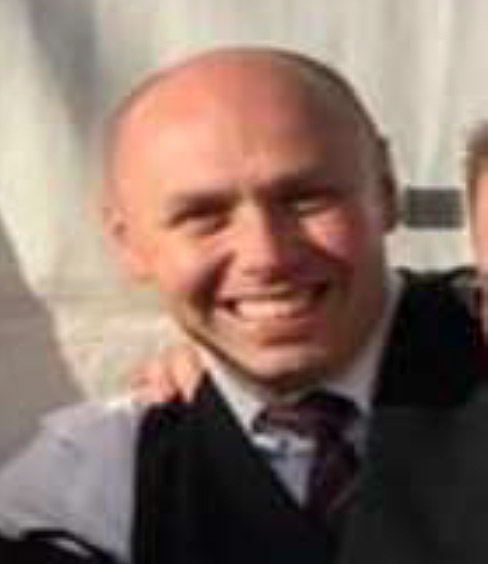 L/D Stewart Aitken: Stewart started drumming whilst in training within the Scots Guards in1988 at the age of 16, at the Guards Depot Pipes & Drums School. After 'passing-out', he joined the Army Piping School before being transferred to the Edinburgh Tattoo to join the 1st Battalion Scots Guards Pipes & Drums playing and learning from L/D Mick O'Neil.
From the Army, Stewart joined Uddingston under the band's founder Wilson Shaw, thereafter joining Bothwell Castle where he played for eight years under L/D John Cassidy, before moving to the newly formed Uddingston Strathclyde band and winning promotion into G2. Stewart is currently the Leading Drummer and teacher of the Uddingston G4 band, along with Grant.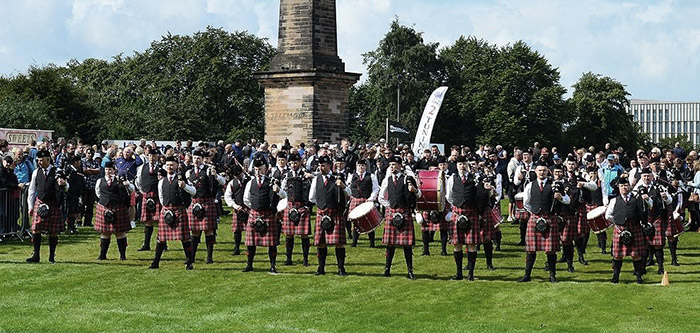 Drummers please contact:
G3 – grant.cassidy95@gmail.com
G4 – stewartaitken1@aol.com
Pipers please contact;
G3 – alan.minty@sky.com
G4 – piperpiper@virginmedia.co.uk (P/M Ian MacGregor)