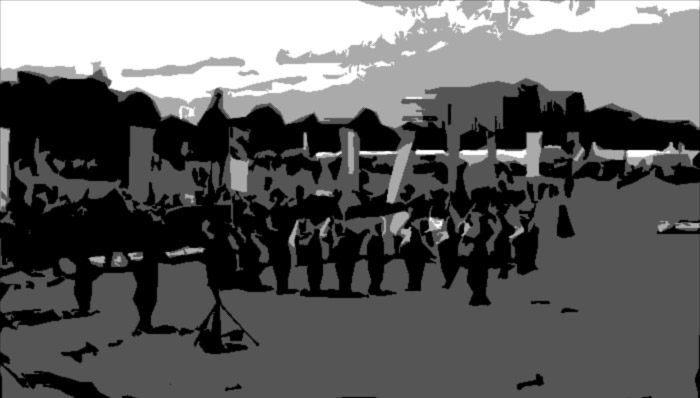 It is looking less and less likely that there will be any major pipe band championships this year. Everyone should brace themselves for cancellation of the Scottish and World Championships.
Major August events such as the Edinburgh Festival and Military Tattoo have tumbled already. This pandemic is now so serious that I wonder if people's hearts would be in it anyway. Would bands have time to prepare? Short notice could mean standards fall and we have the poorest G1 final yet at Glasgow Green.
In respect for the thousands of bereaved and their families would it seem right to hold such a celebration so soon, if, as expected, the misery continues into June and July? The same could be said for the solo 'majors' at Oban and Inverness. There has to be healing time.
---
The cancellation of the Edinburgh Fringe Festival means that the Piobaireachd Society's annual recital, due to take place St Cecilia's Hall on August 9, has had to be shelved. We are looking at an alternative date later in the year.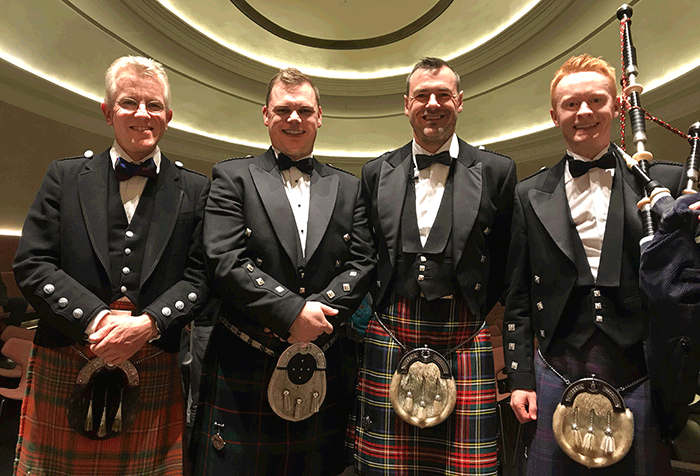 The Society Summer School due to take place late next month has had to be cancelled too. We have re-scheduled it for June 27 – July 1 2021. A good crop of students had signed up and I hope they do so again next year.
Mike Rogers of the United States Piping Foundation has intimated changes regarding this year's contest: 'Due to the ongoing global pandemic, the 2020 USPF competition will be conducted entirely online.
'Details are still being worked out, but in general: competitors will receive their tune selections on Wed 17 Jun; competitors will make a video recording of their performances (one Piob performance and one MSR performance played twice through); and competitors will transmit their recordings to the USPF by 8pm EST on 20th June.
'The judges will evaluate the recordings and determine prizes accordingly. Entry deadline has been extended to 15 Apr. Register at www.uspipingfoundation.org.
---
---
Get out and pipe for the NHS tonight at 8pm. The Piping Centre are asking that everyone plays Scotland the Brave. It is the least we can do for the courageous, selfless people on the virus front line.
Still with the Centre, all congratulations to Finlay MacDonald on his promotion to Director of Piping. He will bring a refreshing change to the place, free as he is from the personal baggage that dogged McPhater Street in the past.
Though not a recognised competition soloist, Finlay is nevertheless a fine piper, getting lessons from Duncan Johnstone in his youth but then branching off into the folk music side of things.
He has been involved with the Centre since its inception and in this photograph from the official opening in 1998 (?) he is pictured far right engaging with HRH Prince Charles as Centre director, Lady Oona Ivory, and senior instructor, the late P/M Angus MacDonald, look on: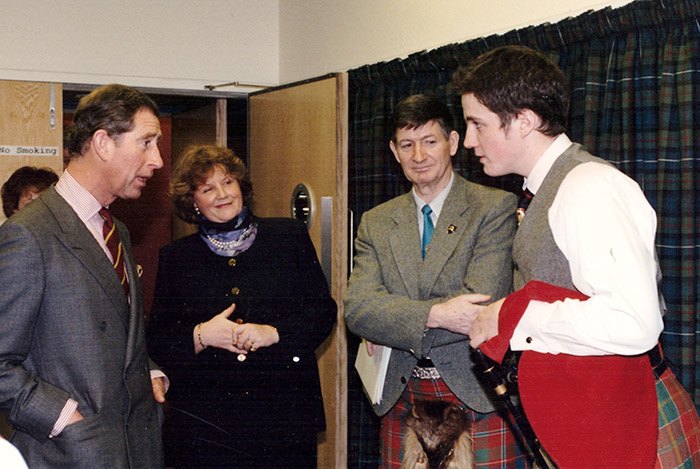 ---
Keep the Lockdown Challenge stuff coming in. Entries for the compositions will be judged by respected solo and band adjudicator Barry Donaldson, the paintings by artist and pipe major Robert Mathieson and the essays by the Venerable MacStig, he of ace penmanship fame.
Young Lanarkshire piper Hazel Whyte has come up with a 6/8 march entitled, appropriately enough, The Lockdown: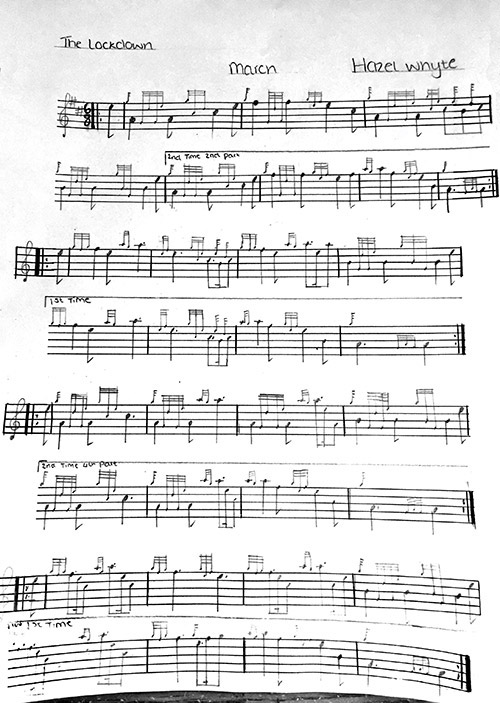 Hazel is aged 17 and plays with North Lanarkshire Schools PB and also the National Youth Pipe Band of Scotland and is a promising solo piper. Here she is playing her own tune: