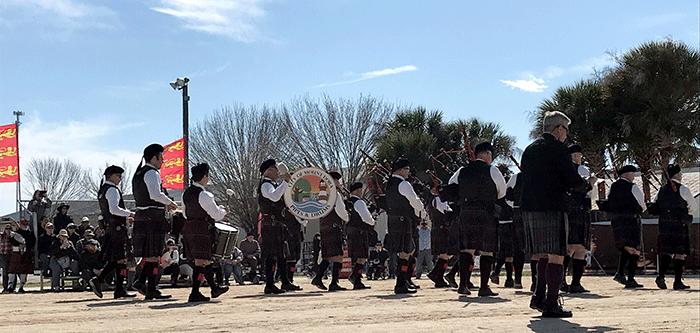 The Florida Pipe & Drum Academy concluded after an excellent week of study and good fun – shame about the weather, cold and wet to begin with, writes Robert Wallace.
We spent the last day of the trip at the North East Florida Highland Games where it was good to catch up with piping judges John Bottomley, John Rechnagel, Al MacMullin, Jim Dillahey and Bill Caudill, and they kindly invited me to share the shade of the judging canopy with them.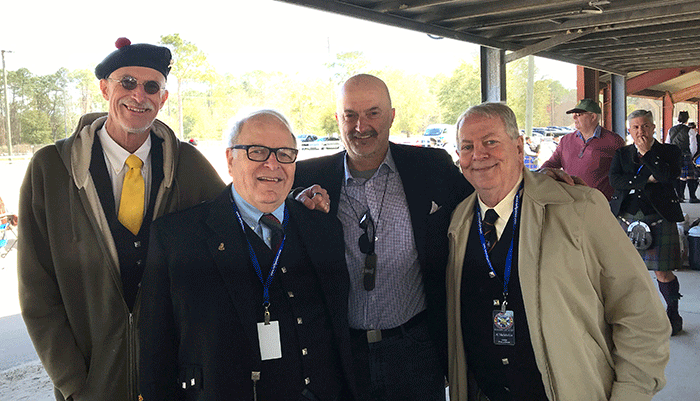 Bill was telling me that he had completed over 30 years at the Sandy Jones School up in North Carolina – tremendous dedication. Bill also told me that Sandy himself has not been keeping the best of health lately. Well Sandy, if you read this, all the best. Your 50 years running piping schools must be a world record.
A few of the pupils from the Academy played at the games and picked up prizes, notably Laura Romine in the G4 piobaireachd. Laura played a new G1 'Gold' chanter set up for her by Barry Donaldson. Her tune was the Wee Spree.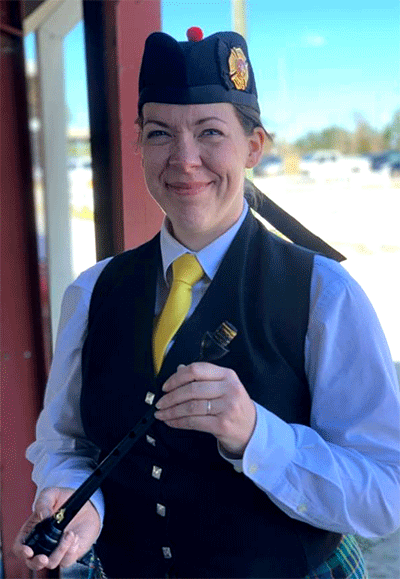 Another of the students, Walter Ivey, gained third playing the Lament for Alan, My Son by Duncan Johnstone. Coincidentally Bill Caudill remembered me playing the same tune at the 1988 contest held in Glasgow for modern piobaireachd.
Also at the games were Eric Stein and his wife Maureen who have moved from New York to Florida. Eric is the man who started the Metro Cup and built it up into the prestigious event it is today. Eric and Maureen are great friends of the St Laurence O'Toole band and were delighted to be able to catch up with our drumming instructor and SLOT L/D Stephen Creighton.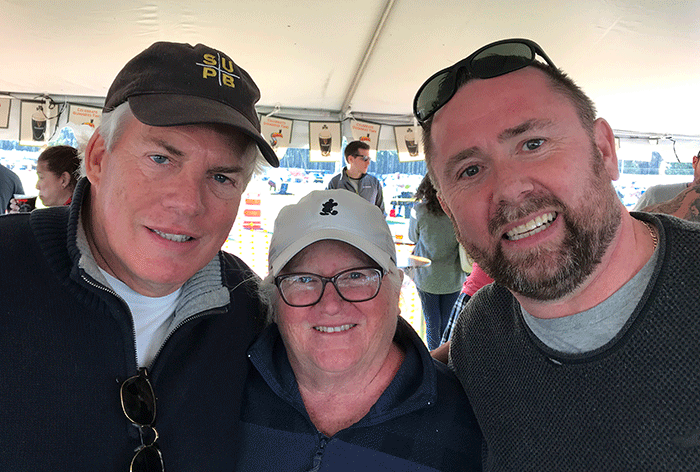 Stephen went round all the G4 and G5 bands helping them set up their drums and they were pleasantly shocked to have such an expert in their midst.
Over at the beer tent I spotted this hungry young man having a snack before supper: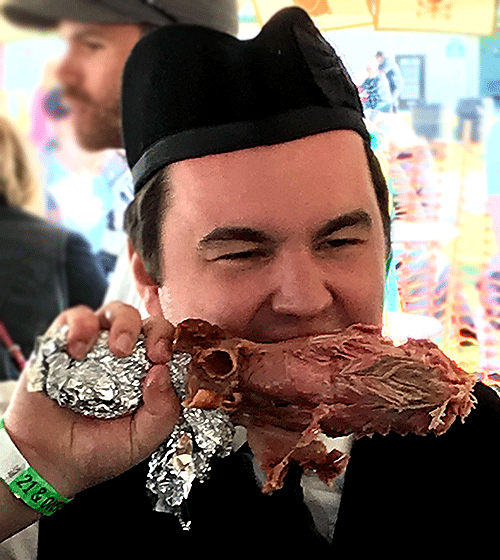 Jim Dillahey, President of the Eastern United States Pipe Band Association reported that they are in fine financial fettle after a raft of economies. Jim spoke warmly of the year he competed round the games in Scotland picking up a prize in the piobaireachd at Mallaig plus several other awards.
Next year's Florida Academy will be on the same week in 2021. Piping students will be limited to 20, the same for sides, plus ten tenor and three bass. We plan to open registrations over the next couple of months. All things being equal, the teachers will be as this year and we hope to have some sponsorship from Premier drums, and G1 chanters.