World Champion Leading Drummer Stephen Creighton has joined the teaching faculty at the Florida Pipe and Drum Academy to be held next month in Jacksonville. Stephen is the leading drummer of St Laurence O'Toole Pipe Band, Dublin, holders of the 2019 World Drum Corps title.
His solo honours include World Junior Champion, multiple World Solo Finals, Senior All Ireland Championships, Ulster Senior Championships. With his corps, Stephen has won Grade 1 All Ireland drumming prizes, Champion of Champions titles and Worlds titles, the last at Glasgow Green in August 2019. Stephen is married to Amanda and has four children; Stephen Junior, Keith, Glen and Hannah.​
Stephen said: 'I am delighted to be joining the other great tutors at the Florida Academy and look forward meeting students new and old. My drumming class will be open to all levels from beginner to professional and all aspects of pipe band snare drumming will be covered.'
Chris McKeown, Academy Administrator, said: 'We are thrilled to have someone of Stephen's calibre take over the drumming at Jacksonville. This is a rare opportunity for snare drummers to have lessons from the current World Drum Corps Leading Drummer. I would encourage all those interested to sign up as soon as possible.'
The 2020 Florida Pipe and Drum Academy runs from Feb 24 – 29 inclusive. Venue: Jacksonville Association of Firefighters, 618 Stockton Street, Jacksonville, Fl 32204; Call: (904) 389-2445
Tuition: $500; secure your place with a deposit of $250; fee includes lunch. Further info: Chris McKeown on jfrd.pipeband@gmail.com. To register email Chris. Send money by PayPal using the address jfrd.pipeband@gmail.com; Accommodation: email Chris.
---
[wds id="11″]
---
Outline: Meet 7pm on Feb 24 for auditions and meet and greet. Closing 4pm Feb 29. All skill levels are welcome! If you're just joining a band, or preparing for competition our instructors can accommodate you.
All students are required to bring a practice chanter or practice drum pad and sticks. Please bring Highland dress if you have it. Indoor as well as outside practice areas will be available during daytime hours. Students are permitted to record all the classes, workshops and recitals for their personal use.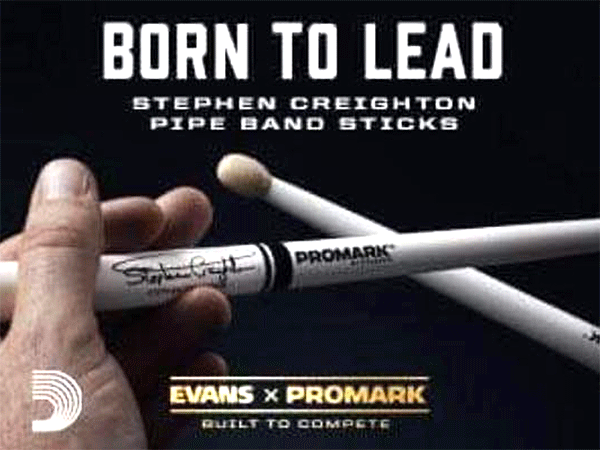 For pipers various topics will be covered in addition to learning new skills and music, such as:
• Tuning drones and chanter
• Bagpipe/drum maintenance
• Dress & deportment
• Massed band sessions: starting with a drum roll, marching in step, stopping on a dime, and deportment. Massed band tunes and settings are available for download on this website.
• Piobaireachd class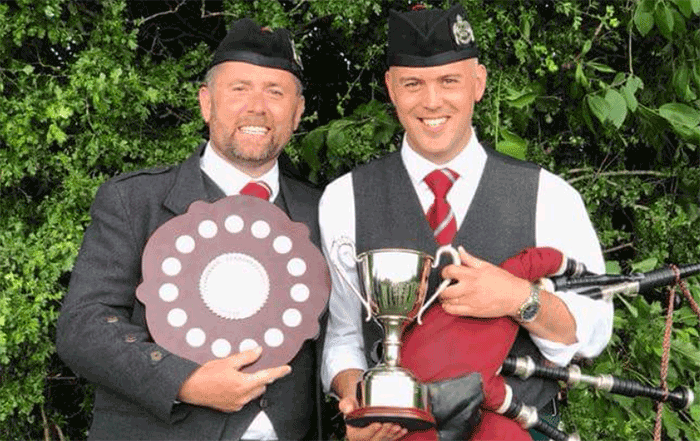 The piping curriculum to be followed will be that defined in Tutor Books 1 – 3 by Principal Robert Wallace. Copies of the books will be available at the Academy for $15 or buy before hand at https://pipingpressshop.com/products/bagpipe-tutor-book. The RSPBA's Structured Learning Books are also useful tools, which are available as a free download here: www.rspba.org/documents/learning/Elementary.pdf
All drummers should have the RSPBA structured learning books either in hard copy or as downloads on iPads etc.
Piping students will audition for the instructors on the morning of the first day, to be placed in playing-ability appropriate classes/groups. These groups will be flexible.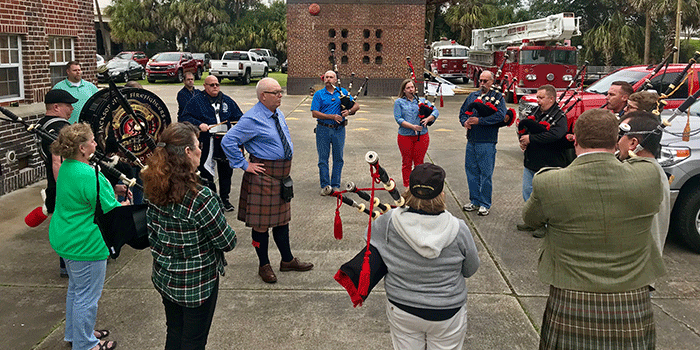 Classes are held from 9am to 5pm with lunch breaks each day. There will be an evening activity following dinner. Visitors from out of town will have plenty to do each evening with an Academy ceilidh or discussion each night.
The daily schedule may include 3-4 personalized small classes per day plus a 60-90 minute mass band session. Florida PDA exams are available to all students free of charge.
The Academy will work to achieving a maximum of 6 students per piping instructor. Tutors will be added to the faculty if registrations warrant it.  
Check out the Academy website here.