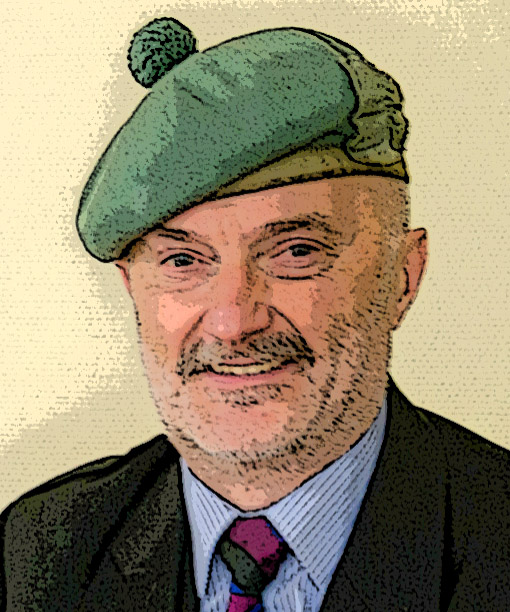 Some time ago a reader alerted me to what he termed the 'California D throw', the 'light' throw. He said that he had noticed how modern pipe bands and soloists seemed to opt for this style. The correspondent thought the 'light' throw 'sounded tidier' in bands but thought it lost 'importance' when played by a soloist.
By importance I took it that he meant impact or definition. He speculated: 'Has the four note throw now gone the way of the taorluath with the 'redundant' A and the open C? I was taught the latter (a long time ago) and as soon as I joined a pipe band was instructed to play closed C. A number of years ago a very famous soloist won first prize playing a D grip with a D gracenote [instead of B] in his tune. Do you think our finger technique and execution are, like our language, changing and evolving and is it for the better or just a fact of piping life?'
Firstly I believe the very famous soloist to have been Donald MacPherson. I heard him do it on one occasion at the prestigious Scotway competition in Glasgow either 1989 or 1990. Why I don't know. Donald had the most brilliant fingers of anyone I ever heard.
As I have written time without number, our music, and the technique used to perform it, has been refined and improved over time. We should, in my view, celebrate the refinement – the near extinction of the 'heavy' D throw from piobaireachd playing for example. I don't know any of the top players today who use it in their ceol mor.
And with all due respect, because RU Brown played it (check out the 'Masters of Piobaireachd' series), it does not make it correct or pleasing on the ear. The extra low G gracenote in the throw is, like the extra gracenote in the 'redundant A' taorluath and crunluath, really only acceptable when played quickly, as it can be in light music.
In piobaireachd and slow airs it must be executed more slowly and as a result produces an ugly movement which does anything but grace the note that follows. The preferred throw – preferred because it is suitable played fast or slow – only sounds 'light' when fingered inaccurately. There must be a full low G, a good D gracenote to C (full D dropping immediately to C) before a finish on the D. A low G, D and then a light tap to C will not do – the same sequence but a world apart in sound and effect. Check out the media file for this movement in Bagpipe Tutor 1.
The 'piobaireachd' high A, high A, (F finger down), as played by former SFU P/M Terry Lee, has gone out of fashion too – though an F 'down' high A can make fingering slightly easier when going from 'piobaireachd' high G to high A in ceol mor.
As regards the open C, it is generally accepted that as the chanter pitch rose so it became necessary to adopt the closed fingering, little finger down. Test this by playing a tune like Rowan Tree with the open C. Every time you hit the note it usually sounds pretty flat, certainly on the modern chanter. Get one of those big, thick, comfortable sticks from 1900 or so and the difference, pinkie on or off, is less clear.
Another piece of technique hopefully heading for extinction is the low G taorluath and crunluath played with the D gracenote on low G instead of low A. I have heard this justified on the basis that there are two low Gs in every other taorluath so it follows that this rule must be followed when playing the movement from low G. Not if it sounds out of place it shouldn't.
Put bluntly, it sounds really clunky but perhaps wouldn't if the above dictat was followed accurately and the low G was timed the same as the two low Gs in the conventional taorluath or crunluath — as a demisemiquaver. It usually comes out as a semiquaver gracenote, hence the imbalance and unmusicallity of the movement.
I don't know about California throws or other geographical preferences, but pipers should trust their ears. As Donald MacLeod said, if it sounds right, it generally is right. Because something was played a certain way many years ago is no reason to stick with it if something more pleasing is available.
---
[wds id="11″]