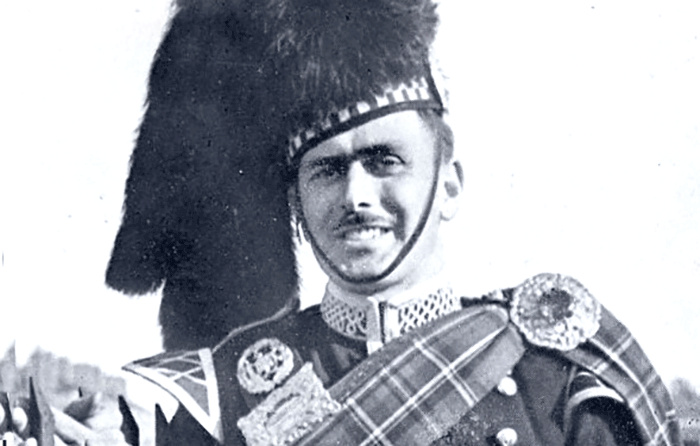 One hundred years ago, on the seventh of August 1919, Donald Ramsay was born a farmer's son near the West Lothian village of Torphichen, Bathgate. He began his piping under Alexander 'Sandy' Forrest, pipe major of the local band and a noted pupil of John MacDougall Gillies.
By Robert Wallace
Donald immediately showed great promise and soon won everything available to him in the amateur ranks venturing north to the Argyllshire Gathering in 1936 where he was placed second in what was then called the Junior Piobaireachd.
On the outbreak of war in 1939 he enlisted in the Highland Light Infantry and was soon after seconded to the Army Pipe Major's course at Edinburgh Castle under the redoubtable P/M Willie Ross.
On return to his regiment, the 10th HLI, Donald was promoted to Pipe Major making him, at age 20, the youngest in the British Army. He famously led the regimental Pipes & Drums in parade after the historic crossing of the Rhine during the invasion of Germany in 1945 and wrote a wonderfully melodic 6/8 march to commemorate the occasion. His talent as a composer was set.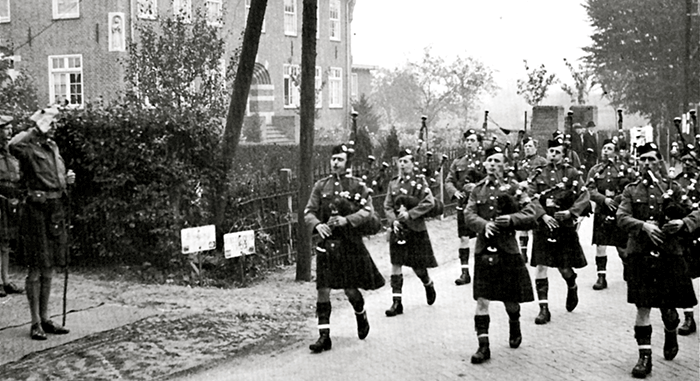 At the end of hostilities and demobilisation, Donald joined the Edinburgh City Police Pipe Band where rapid promotion again came him way: from constable to sergeant and eventually Pipe Major of the force's pipe band.
He took them to World Championship success in 1950 and 1954 and was credited with introducing hornpipes and jigs into the pipe band repertoire.
In 1958 he was awarded the British Empire Medal for his part in apprehending a violent suspect in a shooting incident. Donald suffered life threatening injuries as a result but survived. These injuries led to his retiring from the force.
During his time in Edinburgh, Donald compiled and contributed to books 1 and 2 of the Edcath Collections of pipe music published in the '50s by kilt and pipe maker Hugh MacPherson. (Book three in the series was compiled by Willie Bryson.) The books contain many of Donald's highly melodic tunes that have increased in popularity as the years roll by.
They include the 2/4 march Jimmy Young, written for the solo judge, College of Piping tutor and former Edinburgh Police piper, the 6/8 Mrs Lily Christie – Lily was the wife of P/M Jim Christie, Wick Pipe Band, Tam Bain's Lum – the pub still stands in Polmont, Stirlingshire, the 10th HLI Crossing the Rhine, another 6/8, Angus MacKinnon – originally 'MacKinnon's Dilemma', and the jig Mary Horne (his mother -in-law). These tunes will always be heard where pipes are played.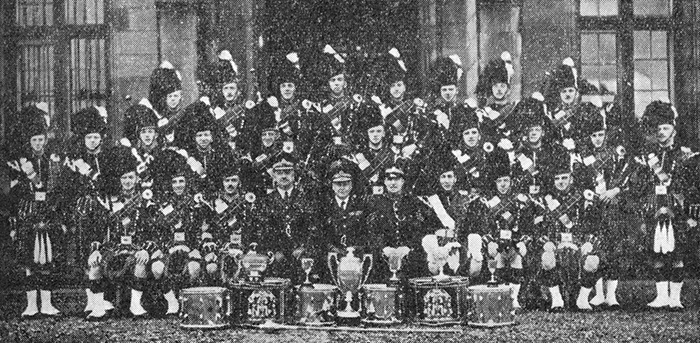 In 1958, after recuperating from injury, Donald and family moved to California where he joined the San Francisco Caledonian Pipe Band leading them into Grade 1 in two short years. During this time he was invited to Houston in Texas where the headmaster of the St Thomas Episcopal School was intent on starting a boys band.
Rather than move from California, Donald agreed to run regular summer schools of piping. His most avid student was Mike Cusack now himself the headmaster of the school and a piper of world renown.
Donald Shaw Ramsay – the middle name had become de rigueur – started a Highland supplies business. It thrived; Donald and his wife Bessie were comfortably off and enjoying the west coast lifestyle. But trouble intervened again when the shop was held up. This made an offer by whisky magnate Frank Thomson to return to Scotland as Pipe Major of the lavishly sponsored Invergordon Distillery Pipe Band, irresistible.
This was in 1964. Donald lured the top drummers north, recruited a phalanx of ace pipers and won every major championship except the Worlds. After three lucrative years Donald returned to California where he taught and judged extensively.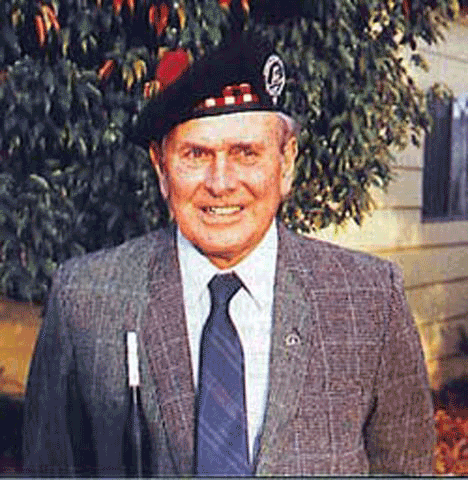 He returned to Scotland for the last few years of his life living in Perthshire and was a regular attender at many major solo and band competitions. He died in Strathcarron Hospice not far from his home village in July 1998. His retreat march Schiehallion mingled with the mist as P/M Harry McNulty piped Donald to his last resting place in Grandsable Cemetery, Polmont.