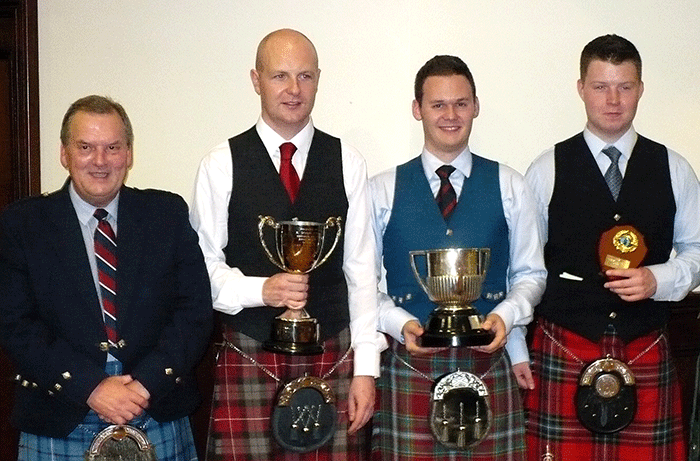 The Northern Ireland Piping Society hold their annual competition today. Competition Convenor Ken Stewart writes: 'The annual Piper of the Year competition is being held today, Saturday 12th October, in the Adair Arms Hotel Ballymena.
'Fourteen invited players will compete in both Piobaireachd and MSR events with the trophy being awarded to the competitor with the highest aggregate score from both.
'Adjudicators for the competition are Alastair Dunn, Glasgow, and David Caldwell, Co. Antrim. The above picture is from 2014 and shows judge P/M Len Browne with prizewinners Ashley McMichael, Graham Drummond, and Ross Hume.
'The competition has been in existence since 1979 when it was held in the Tullymore House Hotel in Broughshane. The Society moved venue almost twenty years ago to the Adair Arms Hotel in the centre of Ballymena.
'If my maths are correct this is now our fortieth year. The competitors this year are John McElmurray, Ryan Cupples-Menendez, Peter Donnan, Alastair Donaghy, Alan Glenholmes, Scott MacKay, Kris Coyle, Desmond Smyth, James Fraser, Beth Preston, Scott Wallace, Brian Crawford, Alan Ferguson and Ashley McMichael.'
Results from the NI Piper of the Year when we get them. If you are in the area please go along and support Mr Stewart and his committee in their work for piping in the Province.
PP advertisers McCallum Bagpipes have sent details of two of their new products: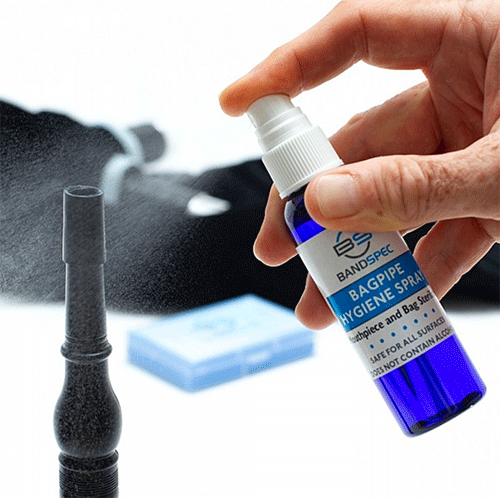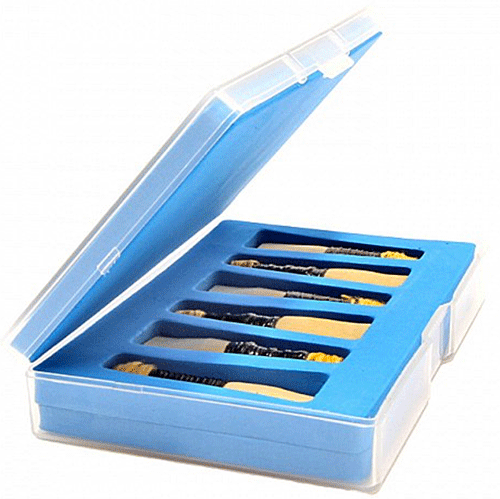 Are you a PP advertisers? Well, why not send us details of your products and we'll happily give them an extra push. Also, you can post your items on out Facebook site with more than 6,000 followers. Piping Press is the perfect way to reach thousands of potential buyers worldwide.