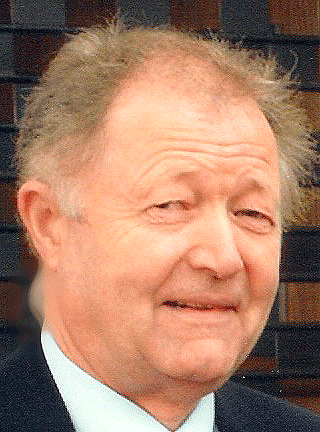 By Alistair Aitken OBE, former RSPBA adjudicator
This article continues my series providing observations on the 2019 outdoor competition season in the UK as it progresses. Since my last posting on Piping Press there have been local competitions at Annan in Scotland and Corby in England (the venue for the World Pipe Band Championships in 1975). There have also been two RSPBA Major Championships – the European Championships at Inverness on 29 June and the Scottish Championships at Dumbarton on 27 July. The All-Ireland Pipe Band Championships also took place at Ballymena in Northern Ireland on 6 July.
The Annan contest, a once popular venue, had a poor entry of bands this year, possibly because many band personnel would have started their summer holidays by 6th July. It proved to be a successful day for the Royal Burgh of Annan Pipe Band in Grade 2, Ramage City of Newcastle in Grade 3, Penicuik and District in Grade 4 MSR and Dumfries in Grade 4 (involving only 3 Grade 4B pipe bands). Unfortunately results for the contest at Corby have not as yet appeared on any website.
As I have reported previously the European Pipe Band Championships have had a varied history of travelling around the UK as well as beyond UK borders. The European Championships were first introduced by the then SPBA on 18 June 1949 when the venue was Dundee. Since 2003 they have been held in Belgium; Lisburn, Northern Ireland (twice); Banbridge, Northern Ireland; Greenock; Inverness (twice including this year); Inverclyde; Belfast, Northern Ireland (three times) and Forres (six times).
---
[wds id="2″]
This year the European Championships moved again, after a six year spell in Forres, to Bught Park in Inverness, where they will continue in 2020 and 2021. The Championships were held at the same venue previously in 2007, when it also rained at times. The Belgium venue in 2003 was Alden Biesen Castle near Bilzen in the province of Limburg; and it was the only occasion an RSPBA Major Pipe Band Championships has been held outwith the UK. Alden Biesen Castle is also the venue for the annual Scottish Weekend which incorporates the Pipe Band Championship Belgium, taking place this year over the weekend 13-15 September.
Since 2003 the European Championships have been won 8 times by Field Marshal Montgomery, 4 times by Inveraray and District, twice by St Laurence O'Toole, and once by both Boghall & Bathgate Caledonia and Strathclyde Police. This year there were 114 individual band performances and the Grade 1 honours went to Inveraray and District, repeating their 2018 result. Inveraray also won the drumming so well done to Pipe Major Stuart Liddell, Leading Drummer Steven McWhirter and their players. It was Inveraray's first Championships win of the year, having taken 3rd place at both the British and UK Championships.
---
[wds id="9″]
Field Marshal Montgomery dropped to 3nd place after having come 2nd at the UK Championships, with Scottish Power 4th and St Laurence O'Toole 5th (after having won the first two Championships of the year). Police Scotland Fife dropped to 7th place from their 5th placing at the earlier Championships. The most significant change at Inverness was Boghall & Bathgate taking 2nd place, having been 5th and 4th at the UK and British respectively.
In Grade 2 first place went to Portlethen and District with Closkelt, the early season British and UK Championships winners from Northern Ireland, unfortunately being absent. Deeside Caledonia took the honours in Grade 3A with Oban High School winning Grade 3B. In Juvenile Dollar Academy continued their winning streak at all the Championships to date. Mid Argyll won Grade 4A. Edradour Pitlochry and Blair Atholl took first in Grade 4B, North Lanarkshire Schools topped Novice Juvenile A and Scotch College Melbourne, Australia ensured a successful trip to Scotland by winning Novice Juvenile B.
Overall there was a significant improvement in the consistency of results between piping adjudicators but there were some anomalies between drumming and ensemble placings.  In my view there should be a closer relationship as both these adjudicator disciplines are expected be taking into account the influence of the drumming on the piping, musically and technically. 
A factor affecting that is adjudicator positioning.  If the drumming adjudicator stands behind the drum corps for the whole performance the piping is projecting through the drums.  Ensemble adjudicators tend to stand or move around at the front of the band circle where they hear the drumming coming through the pipes.  The overall effect can be quite different.
Between the European and Scottish Championships the All-Ireland Championships took place in Ballymena on 6 July (the town in Northern Ireland where the British Pipe Band Championships were held in 2007). Grade 1 was won by St Laurence O'Toole with Field Marshal Montgomery in 2nd place. Interestingly FMM won the drumming in the MSR section a week after their uncharacteristic lowly 11th placing for drumming at Inverness. Ravara won Grade 2 ahead of Closkelt on this occasion, St Mary's Derrytrasna took the honours in Grade 3A, McNeillstown in Grade 3B, Augharan in 4A and Broughshane & District in 4B.
To be continued with a look at last weekend's Scottish Championships.
---
[wds id="8″]