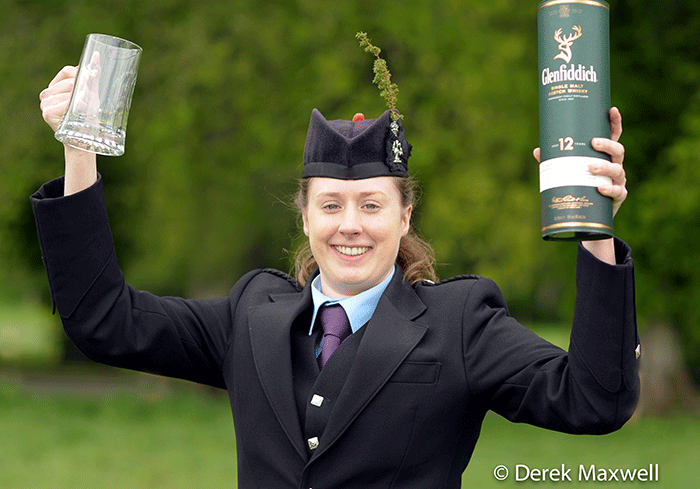 The Atholl Gathering took place today in the grounds of Blair Castle, Blair Atholl, Perthshire. Weather was cold, wet, windy and overcast but brightened up later.
The Champion Piper was Sarah Muir. Runner-up: Angus MacColl Snr.
In all sixty plus adult pipers entered the seniors. Three tunes of each were asked for in the Piobaireachd and in the Ceol Beag heats. The MSR final required three tunes of each and the H&J final was own choice. Results:
P/A/Open Piob
1 Sarah Muir
2 Sandy Cameron
3 Steven Leask
4 Darach Urquhart
5 Angus MacColl
P/A/Open MSR
1 Angus MacColl
2 Sarah Muir
3 Steven Gray
4 Craig Sutherland
5 Ben Duncan
B Piobaireachd
1 Ben Duncan
2 Finlay Cameron
3 John Dew
4 Callum Brown
5 Calum Wynd
Ben Duncan – MacDougall's Gathering
Finlay Cameron – MacLeod's Salute
John Dew – Tulloch Ard
Calum Brown – The Bicker
Callum Wynd – Salute to Donald
Judges:
A Piob: R MacShannon
B Piob: G Clark and C Armstrong
C Piob: R Clark and W Wotherspoon
MSR final: M Henderson and I McLellan
H&J: W Morrison and J Wilson

---
[wds id="2″]
---
C Piobaireachd
1 Gwenal Dage
2 Andrew Hutton
3 Brodie Watson-Massey
4 Tim Ness
5 Endra Morrice
H&J Final
1 Sarah Muir
2 Angus MacColl
3 Steven Gray
4 Steven Leask
5 Ben Duncan
Junior Piob
1 Bobby Allen
2 Chris Happs
3 Gregor MacDonald
4 Gregor Grierson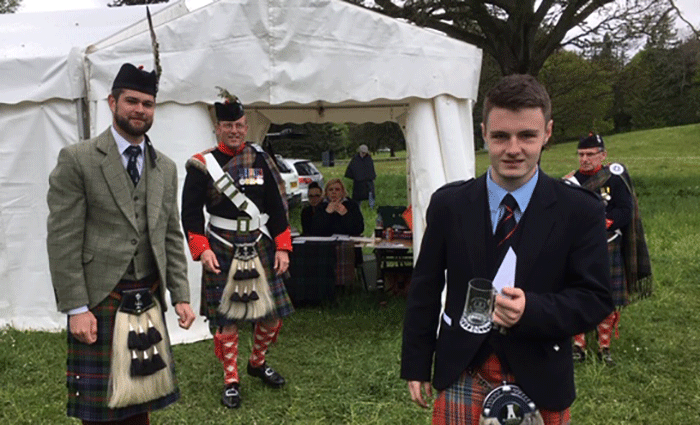 Junior MSR
1 Bobby Allen
2 Hamish Drennan
3 Christopher Happs
4 Gregor Macdonald
Junior Jig
1 Bobby Allen
2 Hamish Drennan
3 Christopher Happs
4 Gregor Macdonald
• Following the rest of the games season? Check out our Guide to the Games here.
---
[wds id="8″]