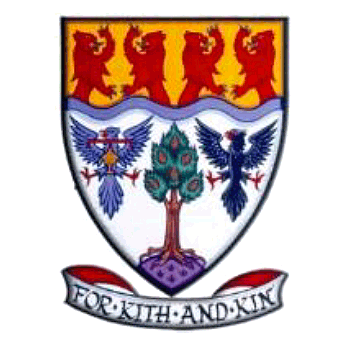 I hear that despite this year's time lag with the Northern Meeting (it's a week later than usual), entries for Braemar have topped out at 30 with months to go before the big day (September 7). There were concerns that the overseas contingent, usually so supportive of Braemar, would have headed home after Inverness.
Not so it seems and the attraction of the royal gathering remains as strong as ever. Pipers like a challenge and Braemar certainly provides it. As I've said before, there's no dumbing down on Deeside.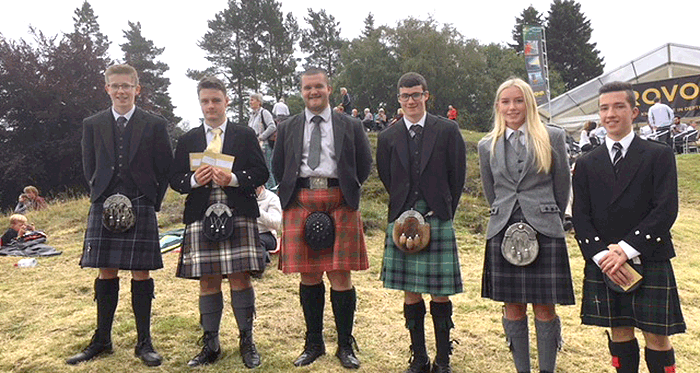 Eight tunes for the Gold Medal piobaireachd, one chosen at the bench, tests the knowledge and ability of every piper, the chance of winning that solid gold gong making the effort worthwhile. Pobaireachd entry is limited to 25 and light music to 30. If your entry was too late then you can put your name on a waiting list. There are always a few drop outs.

There are still places to be had in the junior Under 18 contests and I would urge all young pipers to think about heading 'over the hills' to Braemar. It is a great way to finish off the outdoor games season. Whilst there make sure you have your picture taken at the memorial cairn for the 'Bobs of Balmoral', RU Brown and RB Nicol.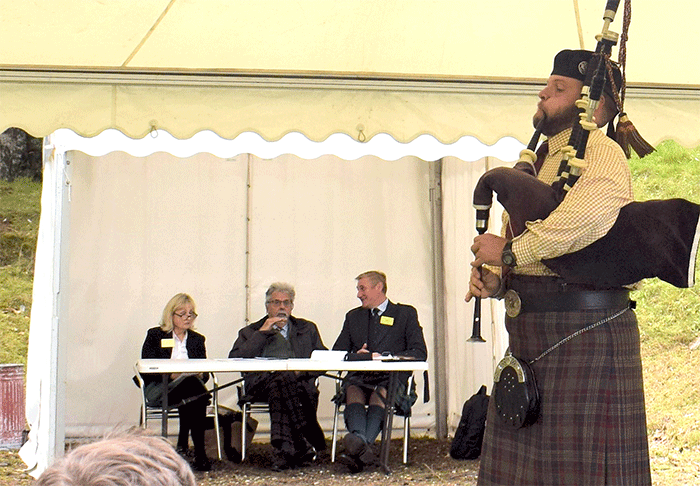 Braemar tickets are currently on sale here. The date of next year's gathering is Saturday 5th of September. Junior entries and waiting list info here.
---
[wds id="2″]
---
The band season got off to a fine start last weekend thanks to the near perfect conditions. Forecasts for the next few days show that we might get lucky for the first major of the season at Paisley.
Check out the travel details here. Here are the times and batting order in G1 so that you don't miss your favourites. It's two MSRs:
14:30 FM
14:40 SLoT
14:50 Scottish Power
15:00 Fife Police
15:10 PSNI
15:20 Lomond & Clyde
15:30 Johnstone
15:40 Boghall
15:50 Shotts
16:00 Inveraray
16:10 Glasgow Police
16:20 Glasgow Skye
Adjudicators on duty: M Rhodes, R Worrall, P Brown, C Edgar

There is always an air of expectation as these great bands take to the field for the first major, all anxious to put down a marker for the weeks ahead. Will FM have a better start to the season than last year? Will SLoT's so solid pipe corps and Stephen Creighton's drummers keep the roll going following the Armagh success? Will holders Scottish Power defend their title successfully? Does the draw favour Inveraray? Fife Police to go from top six to top four? Shotts and Boghall reinvigorated? Who will triumph in the middle order?
---
---
Thornton Games in Fife is a good day out if you don't want to drive too far from the Central Belt and are in need of a tune. Things are run very efficiently by P/M Jimmy Banks.
Get your entry form and more information here. Check out the full PP Guide to the Games here.
---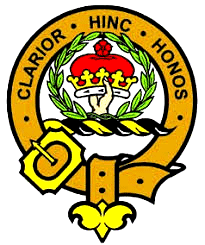 It seems the Clan Buchanan are on the look out for a piper. Lots of different septs qualify. Watson, Ruskin, MacGubbin, Morrison, MacWhirter are all in there.
Lady Buchanan has written to Tom Johnstone of the Scottish Pipers' Association and Tom has forwarded the letter to PP. Read it here.
---
[wds id="8″]