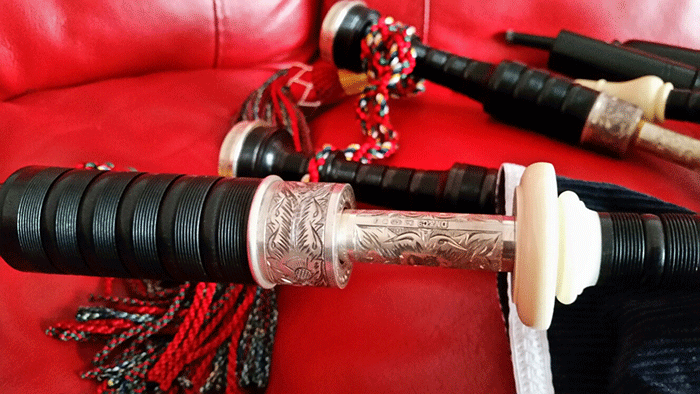 By Malcolm Muir
A couple of years ago, much to my eternal regret, but because I needed the money, I sold my late father's David Naill DN5 set of pipes via a buyer who has since sold them on. My circumstances have changed and I am now desperately trying to track down the current owner of the set so I can make an offer to buy them back.
The set is quite distinctive in that it has an inscribed plaque attached to the bass drone in memory of my father Gordon Donald Muir who died in 2014. I now know the pipes were advertised on Gumtree on 14 June 2017.
---
[wds id="2″]
---
With the encouragement and support and to the immense pride of my father, I took up the pipes at the age of 15 and have played them on and off throughout my life.
Although my father had never learnt the pipes, I think my success inspired him to do so in his later years and from this he took a great deal of pleasure and he then treated himself to the silver bagpipes pictured here.

Our lives were turned upside down when we lost my mother Dolores to cancer and playing the pipes helped both of us cope with our loss. My father then developed dementia and died in October 2014.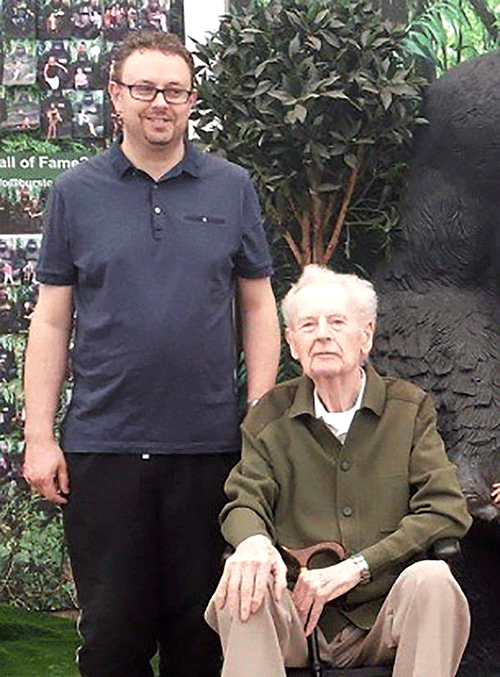 I honoured his dying wish and played his silver pipes on Armistice Sunday 2015 with the Scots Guards Association Pipe Band, and in memory of my father I asked Martin Cowell at David Naill to attach a memorial shield to the bass drone.

I nurtured the pipes for another year or so but needing the money, and against my better judgement, and despite the pleas of my wife Sara, and to my now deep regret, I sold the set on.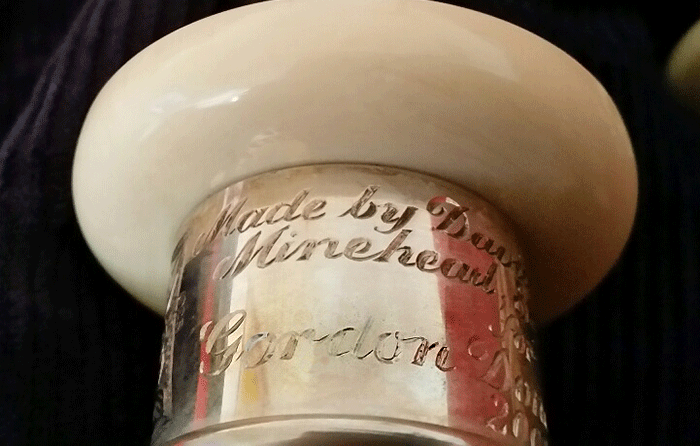 In case it helps jog somebody's memory, the dealer I sold them to in March/April 2017 was Ross McKenzie of Source Bagpipes in Aberdeenshire.
I am now desperate to locate and buy back my late father's pipes but to date despite my best efforts and Ross's, we have not been able to ascertain who he sold the set on to.

Looking back, I think it was my grief that led to the sale. After the Armistice Day duty, I thought I could never continue playing after my father's death but the sad truth is if I now had the pipes I believe they would help heal the pain of losing both parents in quick succession.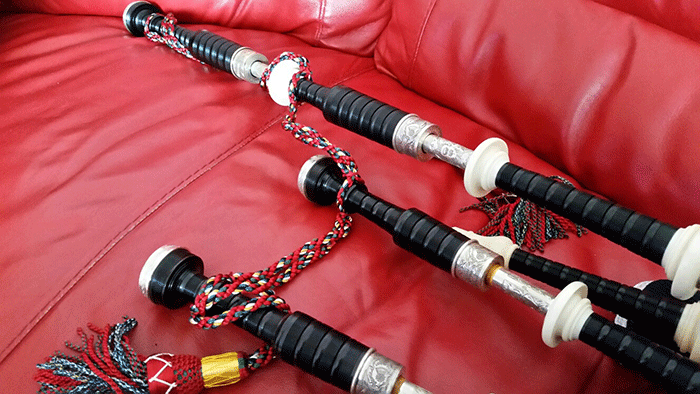 Losing the pipes I now believe protracted my grief and I'm desperate to be reunited with them. The set is quite distinctive with the thistle engraving and bass drone shield.
---