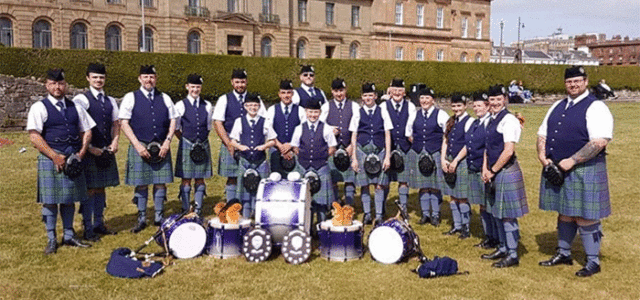 Mr Bruce Cargill of the RSPBA Music Board has announced the following regradings:
Grade 4B to Grade 4A
Stockbridge
Grade 4A to Grade 3B
Kilmarnock Pipe Band (pictured above)
Grade 3A to Grade 2
Portlethan and District
A new band, Highland Granite, were granted Grade 2 status.
These gradings add to the changes already announced in September:
Novice Juvenile B to Novice Juvenile A
Saint John's College (Zimbabwe)
North Lanarkshire schools
---
[wds id="2″]
---
Novice Juvenile A to Juvenile
Dollar Academy No 2
Oban High School
Grade 4B to 4A
Gransha
Mid Argyll
Lower Clyde Pipes and Drums
Kelty & Blairadam (By Request)
Grade 4A to 3B
McNeillstown
Lochryan
Dunbar RBL
Tweedvale
Perth and District (By Request)
Williamwood Pipe Band (By Request)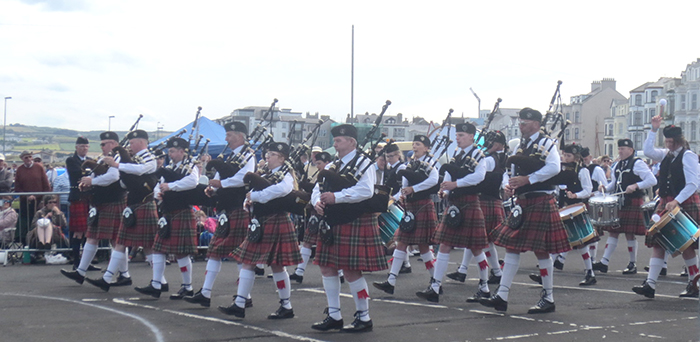 Grade 3B to 3A
St Mary's Derrytrasna
Pasadena Scots (USA)
Battlehill
Johnstone
Grade 3A to 2
Royal Burgh of Annan
Uddingston Strathclyde
Perth Metro (Australia)
Grade 2 to 3A
Balagan
Grade 1 to Grade 2
Denny and Dunipace Gleneagles
Buchan
Bagad Cap Caval (France)
---
[wds id="8″]
---
The Association has also announced that drum scores for their prescribed tune list are now available on their website. Here's the link.
---