James Graham of An Comunn has sent this..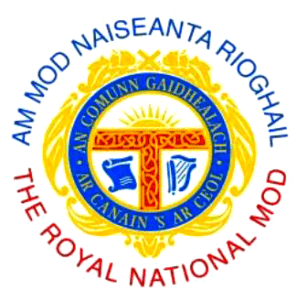 'A charaid chòir, I would be extremely grateful if you would circulate this information (English and Gaelic), attached, to as many of your contacts within the piping scene. The Royal National Mòd takes place this year from 12-20 October 2018, with the piping competitions taking place on Saturday 13th October 2018 in the newly rebuilt Kirn Primary School, Dunoon.
Entries for both junior and senior competitions must be submitted by Friday 13th July 2018 and can be done online, please see the attached information for further details. An entry form is also attached.'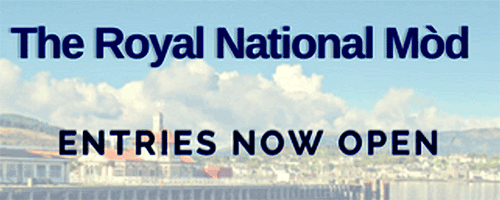 All senior competitors must be paid up members of An Commun. This costs £15. Entries are £8 per competition for seniors and £5 for juniors (under 18 on October 1). Under 13 chanter competitors cannot play in piping events and vice versa. Download the entry form here.
There is no indication of prizemoney in the syllabus. It seems to indicate the that the Senior Piobaireachd, MSR and Hornpipe and Jig contests are all own choice. Under 13 chanters play a two-part march and in a separate contest a two-part Gaelic air. Other junior contests are for Under 13, Under 15 and Under 19, all own choice.
For any further information, visit www.ancomunn.co.uk and www.moddhunomhain.com. Or visit facebook.com/royalnationalmod.
[wds id="6″]Preparations for Mòd 2018 in Dunoon are well underway. The Mòd will make a welcome return to Dunoon for the first time since 2012. Check out the website here. An Comunn Gàidhealach would like to remind any potential senior and junior piping competitors that the entry deadline is Friday 13th July 2018.  Any late or incomplete entries submitted after this date will not be accepted.

Pipe Major Craig Campbell, Piping Instructor for Dunoon Schools, said, 'We very much look forward to hosting the Mòd piping competitions at this year's National Mòd. Dunoon has a great piping tradition especially with the association with the Cowal Gathering. There is a wealth of talented young pipers throughout the area and I hope that Dunoon will be well represented during the Mòd.'Entries can be submitted online at: http://enter.ancomunn.co.uk/. An entry form can also be downloaded from the website and entered by post. Details about the competitions themselves can be found by downloading the syllabus at: http://www.ancomunn.co.uk/nationalmod/rules.  
Contact An Comunn Gàidhealach on 01463 709705 or by e-mail: info@ancomunn.co.uk. 
---
[wds id="6″]