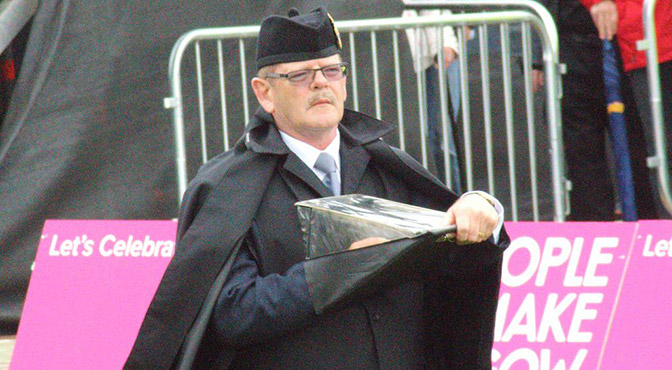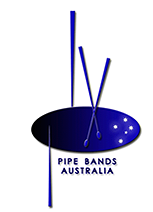 Pipe Bands Australia have announced the following:
'Australia's first Principal of Ensemble will be Nat Russell, the pipe major of Victoria Police when they won the 1998 World Championships and leading adjudicator in Australia and Scotland. [Mr Russell is pictured above on duty at the World Pipe Band Championships.]
'His appointment follows the decision of Pipe Bands Australia to create an ensemble division within its Australian Pipe Band College, appointing a principal to oversee its establishment and lead education and training in the discipline.
'Nat was appointed this week by the national management committee following a recent call for expressions of interest from qualified ensemble adjudicators. The interim appointment will be formalised with amendments to the Rules of Pipe Bands Australia and Australian Pipe Band College in 2018.


'Since 1985 Nat has been involved with all aspects of ensemble, conducting workshops and seminars in pipe band jurisdictions all around the world. With the late Alex McCormick he was the prime mover in introducing ensemble in Australia in 1992, in Victoria,.
'He is an RSPBA qualified ensemble and internationally accredited adjudicator who has been responsible for mentoring, training and examining through to certification, the majority of current ensemble adjudicators in Australia.
---
[wds id="2″]
---
'Pipe Bands Australia is delighted to have appointed an applicant with the credentials of Nat (interim) principal ensemble where he will bring a wealth of knowledge and experience to the role.
'Nat will develop programmes to advance awareness and understanding of ensemble and review the training and accreditation process for adjudication.
'Nat has previously served in senior piping positions within Pipe Bands Australia and is a former national councillor. His services were recently recognised with life membership through the Victorian branch.'
Nat Russell is originally from Northern Ireland and is an ex-Pipe Major of the Pipes and Drums of the Royal Ulster Constabulary now renamed the Police Service of Northern Ireland. Nat emigrated to Australia in 1987 to become Pipe Major of the Victoria Police and led them to the 1998 World Grade 1 title.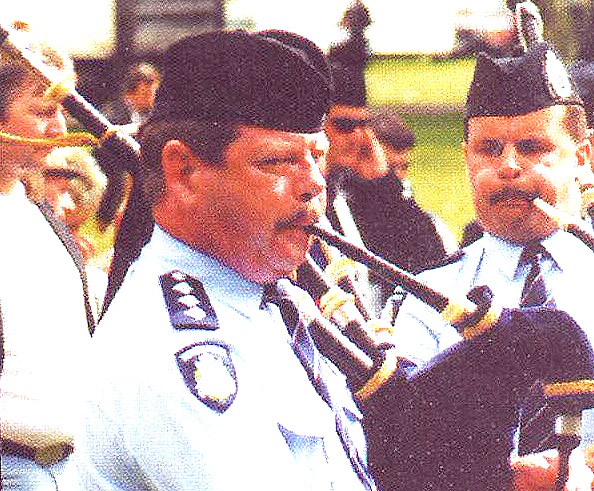 The band later lost its sponsorship money and this severely hampered its ability to travel to important pipe band competitions such as the Worlds.
In 2007, as part of the Australia celebrations, Nat was awarded the Order of Australia Medal (OAM) for service to pipe band music as a pipe major, teacher and adjudicator. The award is regarded by some as the Australia equivalent of the UK's MBE medal.
Nat's OAM Citation read: 'Medal of the Order of Australia ( OAM ) Inspector Nathaniel Sproule RUSSELL Victoria Police For service to Pipe Band Music as a Pipe Major, teacher and Adjudicator Inspector / Pipe Major, Victoria Police Band since 1987. Led the Pipe Band to become World Grade One Champions at the World Pipe Band Championships in 1998. The Victoria Police Pipe Band was named the Premier Police Pipe Band in the World for 9 years in succession. Vice – Principal, Piping in Victoria, 1989 – 2006.
'Has tutored various Pipe Bands at all levels, Interstate, Intrastate, Nationally and Internationally. Adjudicates each year at the World Pipe Band Championships in Glasgow and Internationally. Until 2005, was the only Royal Scottish Pipe Band Association accredited Piping Adjudicator in Australia. As Officer in Charge, Victoria Police Bands has produced several highly acclaimed CDs' by the various combined Victoria Police Bands, which have been distributed and sold Internationally. Instrumental in the establishment of Certificated Courses in Piping and Drumming, 1988.'
Wikipedia on Vic Police: 'In 1987, the band formally began its pursuit of the Worlds title. It recruited Pipe Major Nat Russell from the Royal Ulster Constabulary of Northern Ireland and received funding from the state government, with which it competed in Grade Two Australian competitions. One year later, the band attained the title of Australian Grade Two Champions and achieved third place in the August World Pipe Band Championships for the same grade. This earned the band's regrading to Grade One.



Buoyed by its success, Victoria Police Pipe Band spent the next decade dominating Australian competition, claiming six consecutive grade one titles locally whilst continuing to compete internationally. In 1992, 1994 and 1997 the band claimed third places at the Worlds, this time in Grade One.
After some minor adjustments by then Drum Sergeant Harold Gillespie and Pipe Major Nat Russell, the Victoria Police Pipe Band was crowned World Champions at Glasgow in 1998. In October 2000, the band's competing days were over as it reformed. It now mostly performs at official functions, as well as for charities and schools.'

---
[wds id="3″]