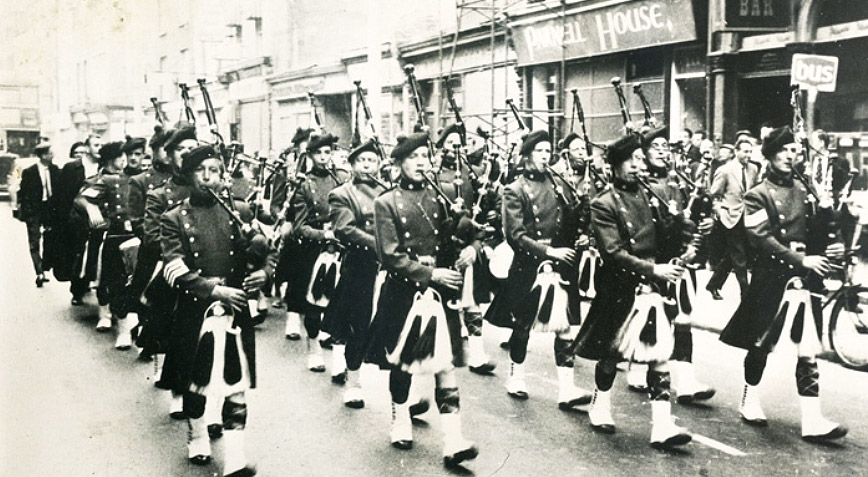 Following John Kelly's informative feature on the history of the All-Ireland Pipe Band Championship, Patrick Byrne has sent us this atmospheric picture (above). It is of the famous Fintan Lalor Pipe Band parading through the streets of Dublin in the 1960s. 
Can anyone help us to identify the pipers?
---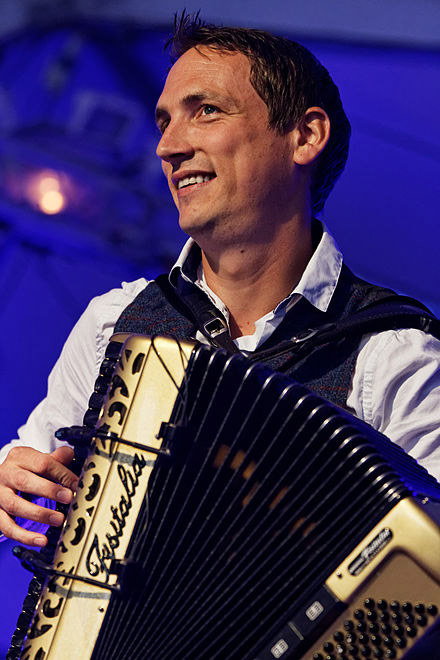 Black mark to Gary Innes (pictured) the presenter of BBC Radio Scotland's popular 'Take the Floor' country dance music show. In introducing a piping group called 'Tryst' last Saturday (or maybe it was the week before) he made the comment, 'I always thought pipers spent 99% of the time tuning and 1% playing out of tune…but not this group'. Whether 'Tryst' were in tune was hard to tell on my crackling wireless, but Gary should have been at Dumbarton last Saturday to hear Field Marshal, Inveraray and SLoT play at the Scottish Championships and he would have tempered his view on bagpipe tuning.
Maybe he'll front up at the Argyllshire Gathering to hear the beautiful instruments the top soloists produce nowadays. Tartan Tavern, Oban, 9pm Aug 23 and the drams are on me Gary.
---
Entries for Lochaber Gathering are due by tomorrow (Aug 5). Forty pipers already registered but slow entries in the junior section. Email Allan MacColl to play at what is an indoor contest only a few days before the Argyllshire Gathering.
---
Tomorrow sees important Highland games at Aboyne, Newtonmore, and Inverkeithing. Get along and support them if you can. Aboyne are celebrating their 150th Anniversary so special congratulations to them on reaching that milestone. Today we have games at Dornoch in Sutherland. Results from all games as we get them. If you are a competitor, judge or in the audience please help by texting or emailing a quick snap of the winners' list. Contact details top left. If you are a band person then North Berwick is the place to be tomorrow and Bridge of Allan on Sunday.
---
[wds id="6″]
---
An overhwelming majority of our readers like the idea of a World Concert Pipe Band Championships – 80% in favour according to our poll (below). Of that, however, 14% think it will never happen because as the answer says, this is Scotland not North America. Read my prospectus for such a championship here.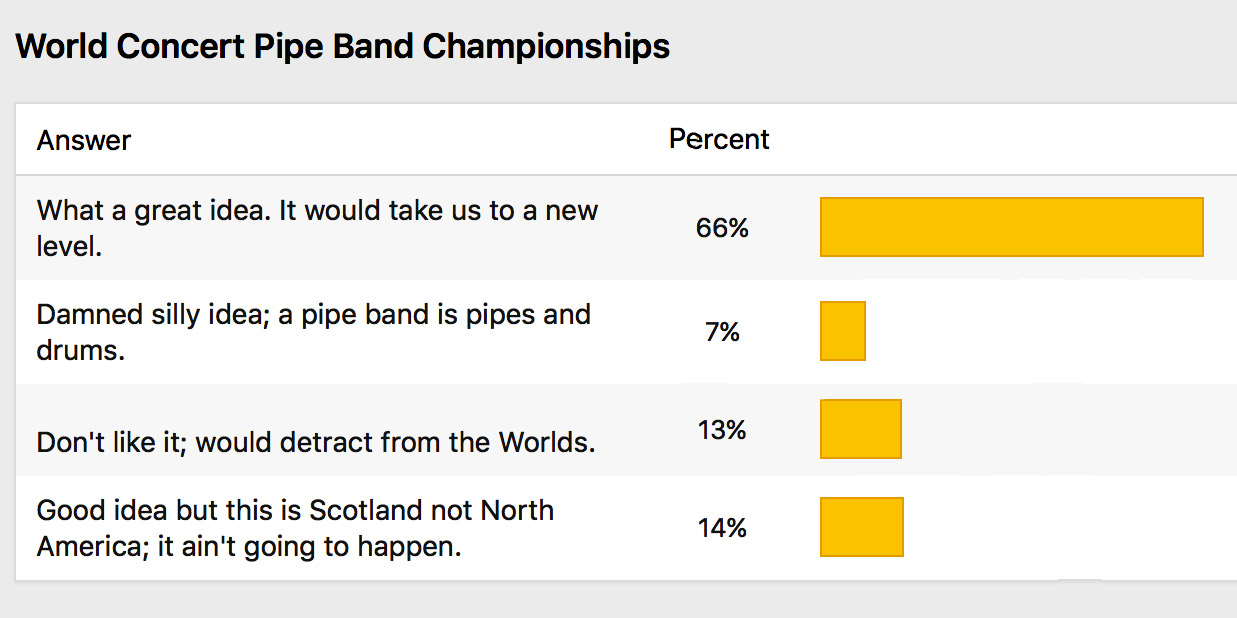 ---
Well done to the staff at McCallum Bagpipes for their success at the Edinburgh Half Marathon. Staff at the company, led by boss Stuart McCallum, raised a total of £4,917.50 beating their target by almost £1000. Stuart said: 'We are extremely grateful to all those who helped us raise just under £5,000. Thanks to you all.'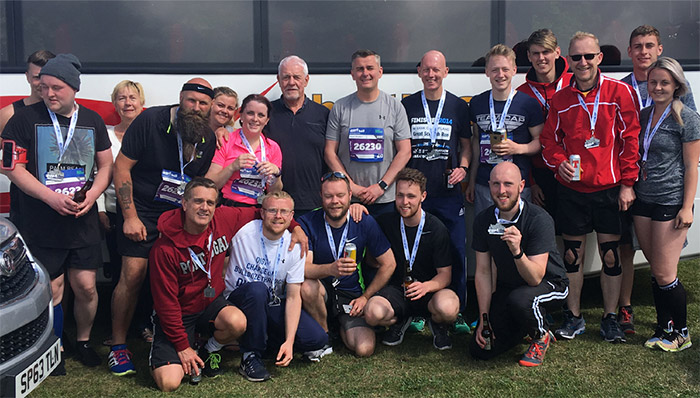 ---
[wds id="17″]