Total solo piping prizemoney at this year's Glenurquhart Games will be over £700 the organisers have announced. Spokeswoman Jane Drennan has sent this: 'This year's games will be on Saturday August 26 at Blairbeg Park, Drumnadrochit.
'There are piping competitions for seniors, juniors and chanter. Total prizemoney will be £709. This year we are delighted to welcome our four highly respected judges, Iain MacFadyen, Malcolm McRae, Robert Wallace and Dr John Ross. Registration for all piping events (except Chanter and Under 13 Piping) is at 10.30am. Senior piping starts 11am. Registration for Chanter and U-13 is at 1.30. Games open at 10am. Free car parking.' More info on piping here.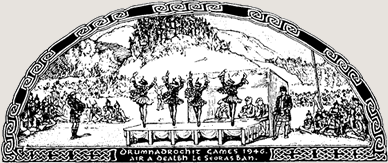 Read more on this traditional Highland games here. Check out the PP Guide to the Games here.
---
[wds id="2″]
---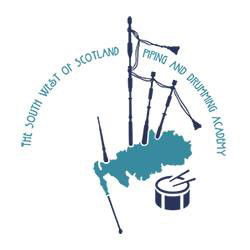 South West Scotland Pipe & Drum Academy (SWSPDA) had a successful fourth Annual Summer School at Barony Campus near Dumfries last week. Thirty students, mostly residential, attended.
The Academy report: 'The Barony Campus is absolutely ideal. We have no immediate neighbours, accommodation for the students, tutors and chaperone is first class, there is a large indoor games hall for the kids to use in their free time (which isn't a lot), and acres of grass to play on.'

Principal tutor was Callum Moffat of Scottish Power Pipe Band, supported by William Geddes, Greater Glasgow Police Pipe Band and well known solo competitor, Ross Cowan, North Lanarkshire Schools tutor solo competitor and Chris Armstrong, P/M of Scottish Power. John Cowan and Alan Maltman, both very well known tutors in the area, tutored the beginners.  Principal snare drum tutor was David Sheridan of Greater Glasgow Police, assisted by Norrie Thompson of Lochmaben Pipe Band with Jordan Bailey, Inveraray Pipe Band, teaching tenor and bass.
The school culminated with a free entry concert and was well attended by family and friends. Callum Moffat's group played a tune that they had composed during the week called 'SWSPDA Summer School 2017', part of their preparation for sitting their PDQB exams. More than 20 students will be sitting these exams soon.
Border TV spent a day at the school filming for their 'Border Life' programme. The spokesman added: 'We had a brilliant week, with great weather, great tutors, and a great bunch of enthusiastic students. Our next Summer School is already scheduled for 2018, and will be held from Sunday 8th until Friday 13th July.'
The 19th Annual Burns Piping and Drumming Competition will be held at Locharbriggs Primary School, Dumfries, DG1 1UW on 2nd September. The competition was previously organised and hosted by Mrs Sheila Howat who, after long and successful service, has decided to retire. The SWSPDA have agreed to take over the organisation of the contest. It will be open to drummers as well as pipers. Entries £4 per class. Cheques and postal orders should be made payable to 'South West of Scotland Piping and Drumming Academy'. Closing date for entries: 31st August 2017. Late entries not accepted. Contact Mrs Fiona Morton, 13 Garden Hill Drive, Castle Douglas, DG7 1LX; t: 01556 505375; e: swspda@btinternet.com.
---
[wds id="2″]